SOMETHING GOT TO GIVE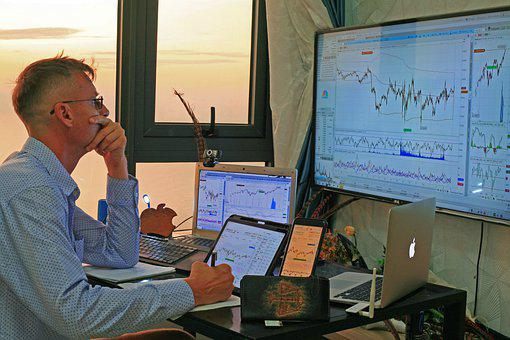 source
I never knew May was so violent to the sound of finance. May be I should put the blame on April for what it does to the situation. Where do we put March on all of this? How about February, where is it in that prospectus? I can go on and on and the blame will keep reverberating to the next effect of the problem. I wish I am not this guy looking at five screens to get the answer of the fracas.
Without thinking too hard, the crypto market is a $1.4 trillion business going strong. Yes it used to be $3 trillion at a peak but now it is going through hard time like everyone else. Daily volume is at $200 billion today. This is a big number for me to absorb. Actually crypto tends to perform wild when its back against the wall. This is the same phenomenon that gives crypto its heyday. value is all about the situational effect of the moment. At one time BTC was the third largest currency. Let that sink in and you will see the power you hold when you hold what you should hold.
As you know too well BTC refuses today to stay below $30k. It might go with no further resistance but for the time being many are putting up a fight for the low hanging fruit. El Salvador grabbed some. I think many find this opportunity too good to let go. Now what bothers me a little is the fact by 2023 the same BTC will go all the way to $60k and we gonna cry a river. Including me cause I do not have the funds. That's it. At least I have one limb in Hive and hoping for the best going forward.
I read on post where repeatedly a diamond paw put on notice the value of holding 0.01 BTC. I mean it cannot say it better than the way it is stated. When everything is upside down, this is when you need to be downside up in your thinking and realize you were given the golden opportunity to participate. I think the proper way to participate and to remain active in crypto and find ways for BTC to be at your reach.
You may not be able to hold BTC directly, do yourself a favor hold it indirectly. Like Cardi says make money move. HBD is literally the best we can have at your fingertips. I think that 20% was overreaching I guess it is super sweet and we start to like it a little more.
It does not force anyone to hold HBD but it is cool knowing if you decide to hold you are being compensated fairly. Many are selling to buy Hive. Yeah selling HBD to buy Hive. It makes sense if you know what Hive stands for. Everybody got something to go after.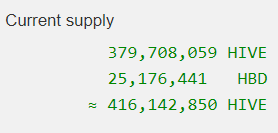 Hive is not under a rock through this debacle. At least we know correctly where we stand and as always the Koreans are pushing Hive whenever they see opportunity. Crypto is global so the matter is huge. Many are waiting for Hive to go lower. I am too but I do what we call daily cost average.
I am recouping little by little so I can be ready. Th other day I cannot by one exchange due to maintenance. Lately it has become a lot easier to get Hive.
You can get it by Leofinance DEFI CUB or Polycub. Most likely by CUB due to ease with BNB.
Unless you know the bottom this is really good timing to re-evaluate where you want to be.
Hive never seems to amaze me with its resilient holders, never seem to let this treble deter their long lasting plan. I have to give up big time to HBD for keeping the peg close to home.
The Luna story is the reason decentralization is a long battle home.
Value wise it is two different sphere but HBD is well positioned to lead us where many stablecoins fail miserably.
That would be a huge statement to feed many but HBD could be the deal breaker for Hive in the near future. Having HBD represents this blockchain among the mainstream. Thinking big is favorable for everyone to prepare for this moment.
Keep dreaming and keep vesting.
Posted Using LeoFinance Beta
---
---