THERE IS A TIME FOR EVERYTHING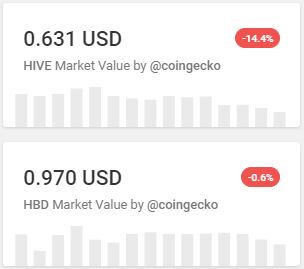 What time is it? Hard to tell with the market acting a fool this Monday. It has became apparent a time will come for the market to retract. One thing is clear we are all living planet earth. What is happening in one side definitely will affect the other side. The financial world is the best example to that matter. Flip it and reverse it everyone has to deal with it. As you know there is no true issue with oil in the world but the price keeps mounting and there is no clear sign of a drop. And the list continues with daily necessities we all use.
While I am heading to this direction crypto is no strange to all of these. Crypto is best when it is used by you and I. Holding crypto is a way of waiting for the value to go higher, after that it is best when in use. Today while everything is in freefall the volume has accelerated to $179 billion and going. It is clear the demand outstrip the supply the other way around. Everyone with no clear agenda is selling instead of buying.
While the dollar is getting stronger you ask yourself where is the real plan going forward?
I have to go back with the holding pattern for a second. If you are into trading it is good to do the exchange business with all currencies you can put your hands on including crypto. If you are not this is opportunity screaming your way.
Today the exchanges are making a lot of money on top of crypto. This is how they make money when you moving crypto left and right. This is the backbone of the financial world: transaction
One thing that remain weird for so long reside on the behavior of many.
People tends to buy when the market is definitely going over their head. They do not care when and how it gets there, they want to be part of it FUD.
The second behavior is when the market is RED they want to drop everything and run for cover. This is the reason always one percent makes money and 99 lose money. While this is the trajectory for sometimes and it will continue, many start to understand the meaning of crypto.
One BTC will always be one BTC. Just the same way one Hive will be one Hive tomorrow. This effect is starting to put a damp in the lives of many. By the way are you gathering your thoughts to get some Hive? Changing HBD to Hive feels more like a good bet. Have you look at the price?
It takes time to generate this equilibrium but it is coming surely. Crypto has been the reason why financial education is key. With crypto you end up knowing more than you need. You are your own bank. Not long ago I use crypto for other means. This is the effect from the cause.
In two words this is the time to hold, this is the time to buy the dip.
The way you do it, will reciprocate in your future endeavor.
Like they say somebody trash is somebody else treasure. It shouldn't apply in business but this is really the case if anyone dumping any crypto for no apparent reason.
Life goes on and rolling and rolling.
Keep vesting.
Posted Using LeoFinance Beta
---
---