WE ARE STILL IN THE GREEN FOR Q4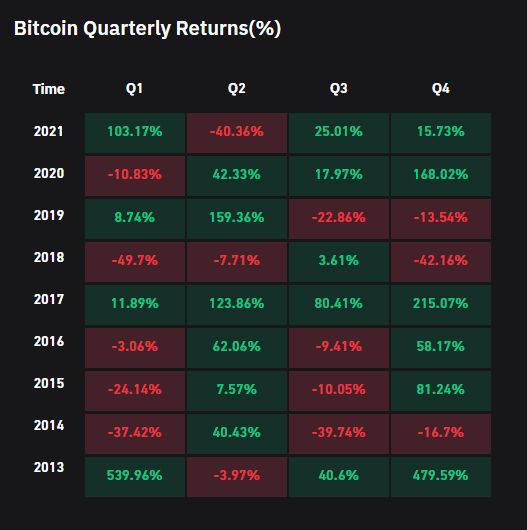 source
I think this picture meets the eyes a lot better if I go month to month. Hard to beat Q1 with 103%+. Last year Q4 was strong to propel us where we are right now. Crypto always find ways to shake us all up. As long you are not wasting your time in a daily battle with price you are doing really good. The optimism of the market is awesome to say the least. Things happen.
Lately on layer two in the Hive blockchain, things are shaking up for the better. Usually we use to Hive one place to interact with all the tribes tokens. These days you have multiple ways to verify and do your duty in the second layer.
I am not sure if Hive-engine itself is operational.
tribaldex.com is working fine. You can do almost everything you do in Hive-engine. I think it is an improved version of the old Hive-engine we accustomed to for years.
I found https://beeswap.dcity.io/. As you can see the team over #dcity runs this exchange for second layer. They have a token called #BXT you can hold and you get reward as Hive. Now things are getting more interesting if you participate by providing liquidity by going to swap.
Before I go further #tribaldex does offer a similar service but I can barely make sense of it. I find the one from #Beeswap easier to understand.
Providing liquidity and having everyone with the ability to participate is a deal breaker for the second layer. No more complaint to move token from right to left. As the months go by, it will be a lot easier for everyone to participate or use the system fluently.
Knowing the power behind HBD, I hope to see more use case in second layer of HBD that way we can put positive pressure on Hive price to appreciate.
I know we are early in December. No need to fuss much knowing it is a holiday month. Expectations should be at the lowest. It should not deter our effort to continue to hold. I admire these words from Mr. Saylor. He mentioned the company he run, got exposed to BTC at 500%. I am sure he knows something we do not know. Further to say most folks are exposed to crypto 5% or highest 20%. It shows the severity of the market. Anyone having focus elsewhere while crypto is growing, will miss big.
It is commendable to see most Hivers do not bulge with price falling. Like I said we are still in the green for Hive and the whole market. Long way to go.
Lately I am making sure I grab as much #LEO as I can knowing soon the price will jump like the last time. Hive itself is a land of opportunity. You have to look for it and take possession.
Keep crafting yourself.

Posted Using LeoFinance Beta
---
---