WHAT TO HOLD THESE DAYS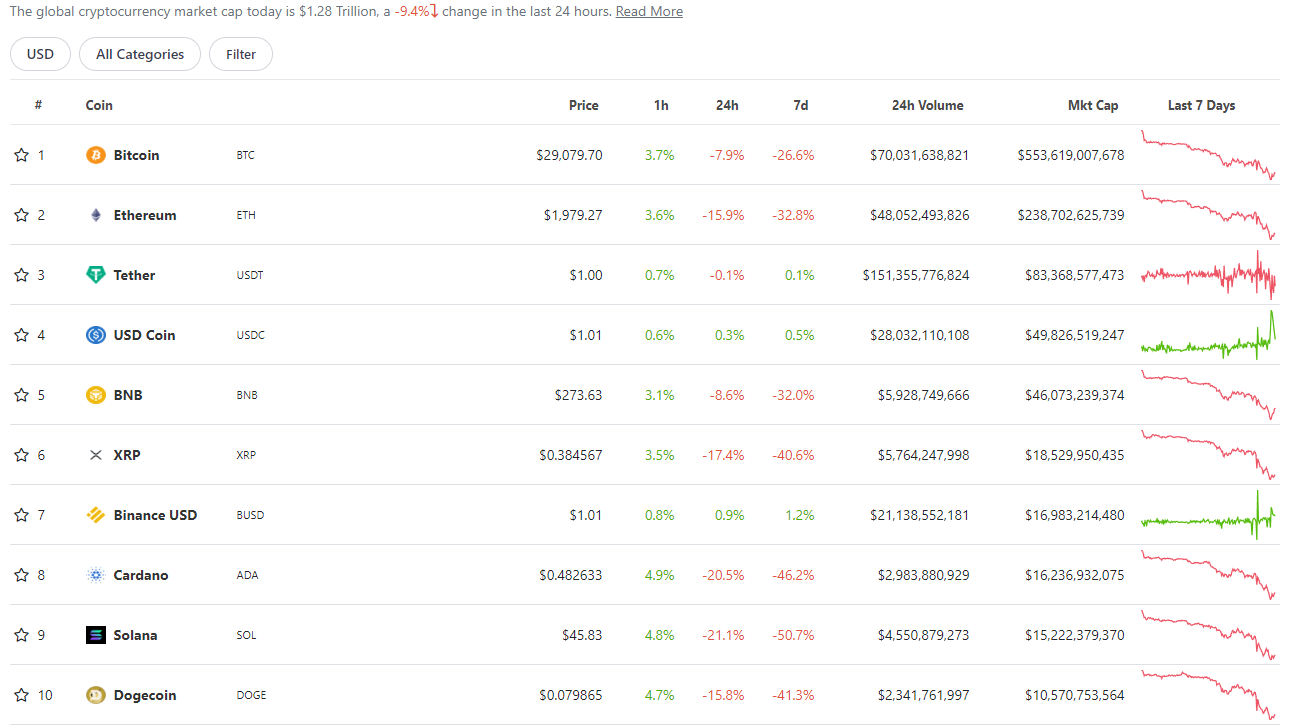 source
Right out of the bat I know #UST and #Terra may not be the best to hold. I do not know much about them knowing a little by another post that it is a DPOS blockchain with algo stablecoins and all.
Assuming they have been attacking by all and failed miserably, it is a test bed to be in crypto. This time they succumb under the heavy pressure of the market.
The other problem is across the board. They do not go down just by themselves. They took the whole market erasing billion in the way. The fear is not just real, it is cataclysmic to say the least. Hope this is the peak where everything will slow for a little while before confidence makes way back.
On top of that the world is shaky. You do not know how things will enfold. Crypto is so out there it is still a trillion dollar behemoth getting hit everywhere. #BTC is BTC. I can tell the holders manage to hold but seeing value eroding and you know the domino effect will affect the weak ones.
As always long term holders may feel the punch a little where short term are running around not knowing what to do.
HOLD
It may sound bias to start with HIVE but it is okay knowing time will tell where it will be. Hive is a production token. You have to do something or lock it away for 13 weeks in order to see the benefit of it. Not long ago within Leofinance, if you participate into the #Polycub DEFI you can get access to Hive as PHIVE and the earning continues.
Hive is down just like any other token in the market.
It is a worldwide event.
It is as well an opportunity to grab some while it is half price.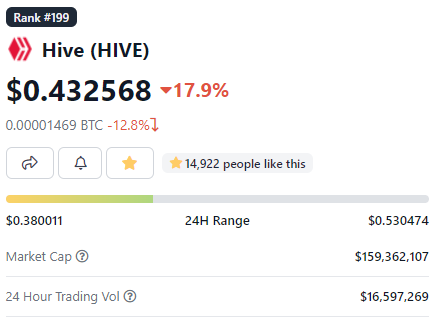 HBD is another one that hold its ground quite well. Close to the peg HBD is well suited for this moment. The use case for HBD has increased by Polycub, HE and the exchanges out there. A bulk of HBD is hold by hive fund making it an indispensable barrier for the token to remain viable.
Sometimes it is good to remain in the middle instead of being forefront and get burn on the making.
Holding Leofinance token is a great deal. As long you focus on growth and be part of the team it is a token with great stride long term. You need leo to go in and out of CUB and PCUB. More than that the marketcap of leo is low and manageable. The community is financially interested on its holders and this is how a community should operate.
You got to hold some BTC. This is the token with a trust factor when the market is red BTC will always prevail. At $29k it is a lot easier to scoop more and a little more. The big shots hold BTC like Tesla and MTSR and many more.
By the way BTC is mimicking the traditional market like a hawk.
The minute things settle it will rise back giving more reasons to acquire more and
wait to see if 2022 will deliver $50k/btc.
You do not have to break your back for BTC as long you hold enough and wait and see.
If you are reading this you may have other tokens in your mind. The crypto market has more than 2000+ available. I do hold others but now everything down half price. Everything lost half of their value. Planning is crucial knowing a freefall like this s common in crypto due to volatility effect.
This is the reason its success is not far off the bet.
It could be the best time to buy the dip. Emotion and sentiment in crypto change so fast.
I thought April was tough, May is one of a kind.
Keep vesting in you.
Posted Using LeoFinance Beta
---
---