WILL LEO RISE TO 10 CENTS BY END OF JULY?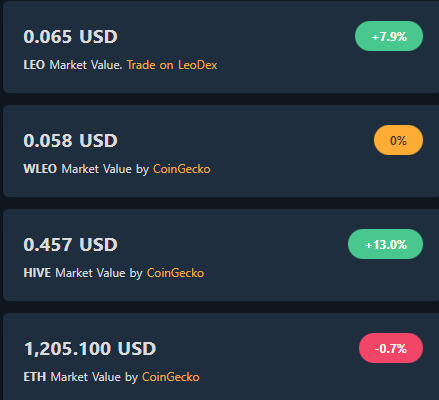 SOURCE
I am wondering if I am pushing my intuitive mental capacity too much. Actually who is against Leo token reaching 10 cents? The final verdict sits with you all, holders. You know it is hard to go around the bush with this community. They know too well what need to be done.
In my case I want it to go up. If you guys do not want it to go, I will continue to do what I am doing for the past couple weeks, BUYING MORE.
Seriously Leofinance has offered so much for the past two years. Apart from #Wleo, #Bleo, #pleo, we have three DEFI to learn around. Leofinance is giving everyone the notion to address: opportunity.
So many use cases just for leofinance community. Sometimes we take this opportunity for granted. This morning I was watching the team discussing about the gas price and why there is so much liquidity in the FED play book.
These are nuggets to show the variety that is inclusive into the community. We are the community. Today Hive itself rose to 50+ cents due to the overwhelming push from the KRW community. We are in a good situation that demand focus from all of us.
Leofinance needs us so we need to build into it and stay course.
My metaphor into 10 cents is a precedent for the token to appraise during this bear market. Maybe I am asking too much. Positivity should be what we strive for. We are not so far from 10. 6 cents is so much a bargain I am tempting to grab as soon as I am done with this post.
At the same time we need more than holders to push the price up. Sooner than later CUB and POLYCUB will make it to a point where Leo will be so in need, future will say it better.
Keep vesting and keep thinking of Leofinance.
Posted Using LeoFinance Beta
---
---