Can't do a long blog? Try LeoThreads: A perfect solution to Microblogging on Hive
Do you struggle with long-form content? Look no further than LeoThreads, a perfect solution that makes microblogging fun and spam free on Hive.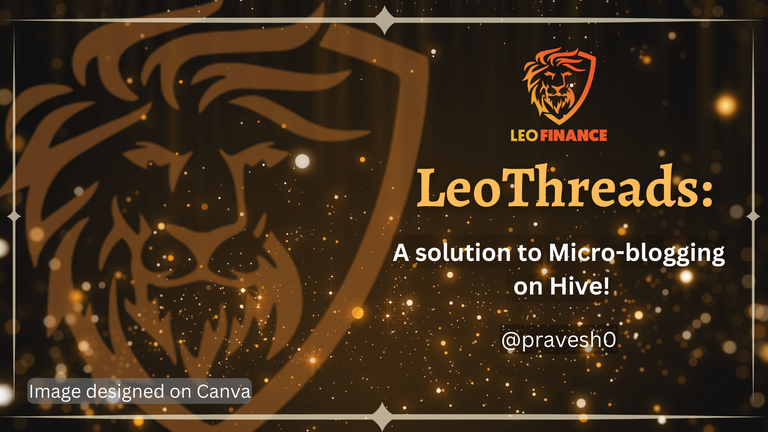 ---
Still, many Hivians are unaware of the fact that you can share any type of content on Threads, not necessarily just finance related. Saw a weird dog on the streets or finally unlocked that achievement on a game or bought a splinterlands pack or have a burning question you want to ask? LeoThreads is the perfect solution for all those situations and much more.
No need to fret over making a long detailed post if you don't like it, you can still engage and network using #threads... LeoThreads is for everyone. Just go to https://leofinance.io/threads and start posting. You can earn $LEO in the process as well.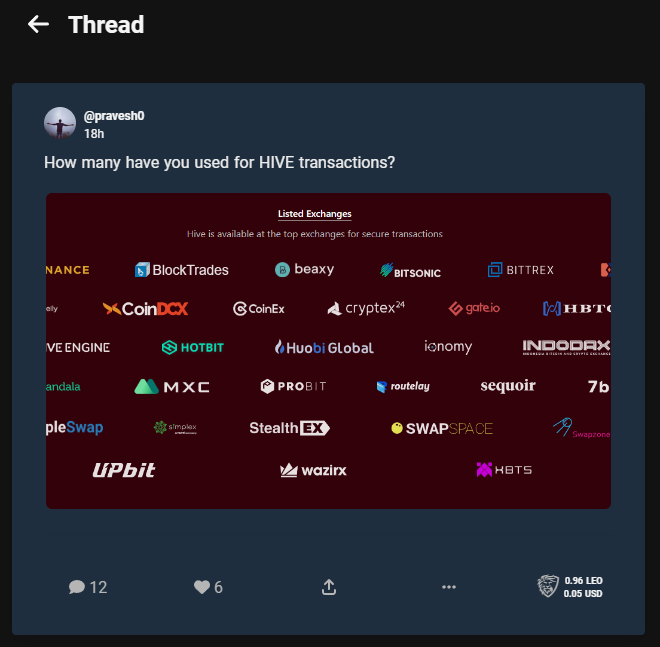 Advantages of LeoThreads
There are many positives of LeoThreads, the most obvious being more Short-form content and more engagement overall on Hive.
It is a great way to achieve Micro-Earning on Hive. An excellent post I read a few days ago from @taskmaster4450 talks about micro-earning and how LeoThreads can facilitate it smoothly. Read more here: "LeoThreads: Leading The Charge Into Micro-Earning"
It also won't spam the blockchain with short-form blogs as LeoThreads has implemented them as comments.
It can also be used as a form of live discussion on an event happening in real-time. It would be cool to discuss about an ongoing football match or a live concert. The applications are infinite... just need to spread the word around.
We are just scratching the surface of what is possible with Hive and #LeoThreads. I am looking forward to new UI changes for threads and other exciting developments going on with the Leofinance app.
I see a lot of scope for improvement, especially on the UI side of things. But as LeoThreads are there on the chain, any of the other dApps can take advantage of this functionality as well.
Have you tried #threading and what was your experience so far? Do let me know in the comments section below. If you never #threaded before, you can share this post as your first thread. Win-win for both of us. :)
---
I asked people to list what they love most about threads and I quickly got a few responses as well.
---
Oh and @rmsadkri is the best #threader ever. You should check his account asap. :)
What are you waiting for? Start #threading now and let's engage more on Threads.
Thanks for reading...
Until next time...

Note:
All the content is mine unless otherwise stated.
Banner image created in Canva.
Text dividers are from @cryptosharan and @leofinance.

I am part of these awesome communities/servers on Hive. Feel free to join.
Posted Using LeoFinance Beta
---
---