Making of a "Maze Garden" in the Neoxian City's Minetest Server
Hello and welcome back to my blog.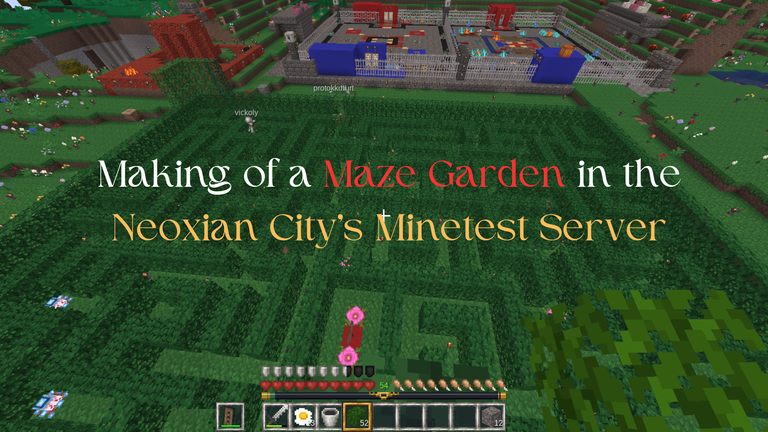 I am back with another Minetest blog, last time I shared a castle that I built in our Neoxian City's Minetest World. You can read about that by clicking here.
If you want to play along with us as well, join us in the neoxian's discord server and come to the '#minetest-chat' room. We will have you sorted out.
Now back to today's build. Last Saturday, we hosted another Minetest battle arena event where all the players fight in the arena for glory and some juicy rewards. @protokkol has been doing an excellent job in hosting these events. I decided to join in with a new and unique puzzle. A garden maze!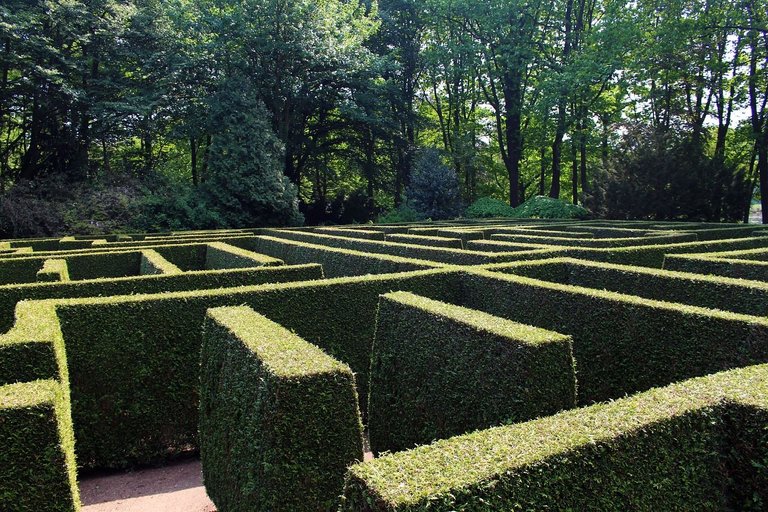 Image by Regina from Pixabay
---
I had seen those mazes in movies and TV shows and it made good sense to build one in our Neoxian Minetest Server.
But I had no idea how to design such mazes so I looked online for reference images. I found a lot of maze plans but they were either too simple or too hard while some were circular and had different shapes. I wanted a simple square maze with just 1 entry point and the goal is to reach the center of the maze.
I couldn't find the design that I was looking for so I designed a maze from scratch by using this website. That was an amazing website that let me choose my own path, the size of the maze and everything else. It took me some time to make a decent path with only one right path that led me to the centre of the maze.
Now that my design was final, it was time for the hardest part, to build it in our minetest world.

Building the Maze
Every good build starts with a good foundation so I started working on levelling the ground. This is one of the most boring parts of the build. I wanted to make a 41x41 maze which is not a small build. The uneven land made it much longer than it should have been.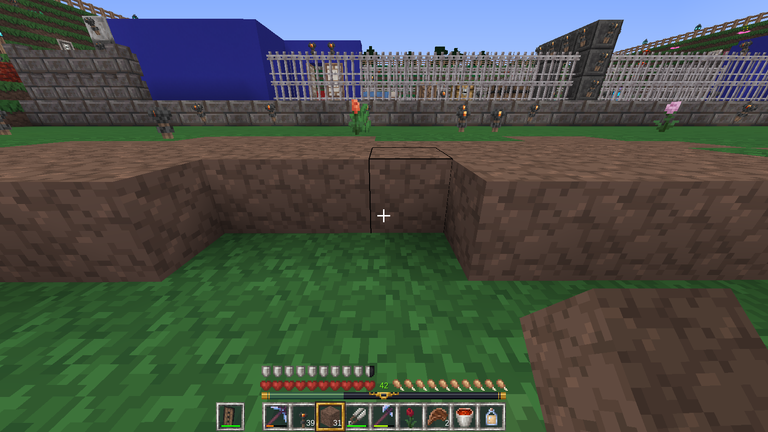 ---
I planned to use Spruce Leaves for this build and it would require so many leaves. I collected leaves from many trees. I knew I would need many stacks of leaf blocks for this one. Once I felt satisfied I moved on to the next part. (But it was never enough, I had to collect leaves two more times after this...lol)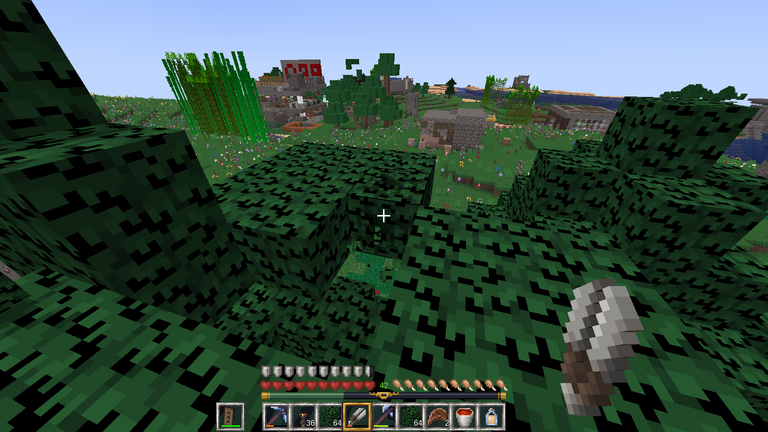 ---
I changed my graphics setting to make the leaves look a little better, so they are not just solid blocks and have some transparency.
It was time to start filling in my maze, one block at a time, it was very confusing and one misplaced block could ruin the entire maze so I had to be very precise. I had one eye on my screenshotted design and the other on the maze.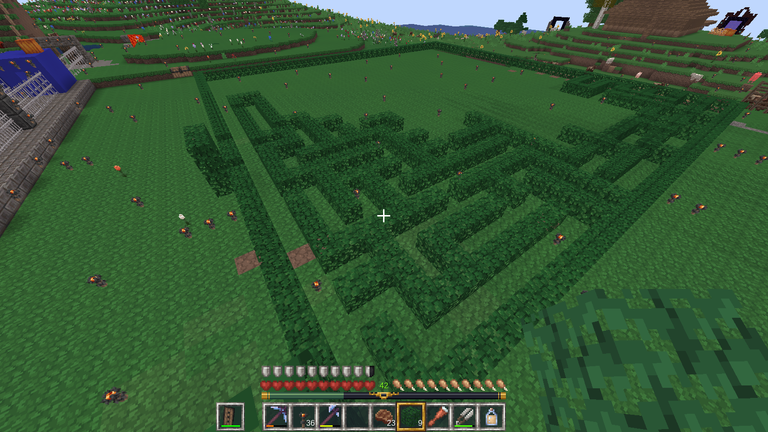 ---
After an hour or more of going back to collect leaves, placing blocks and filling them with torches so those creepers wouldn't blow them up (which happened to me like two times...lol), I was ready with the base layer. I just had to protect everything so no other player could destroy the maze and just go straight to the middle... that would be a disappointing end to the puzzle...lol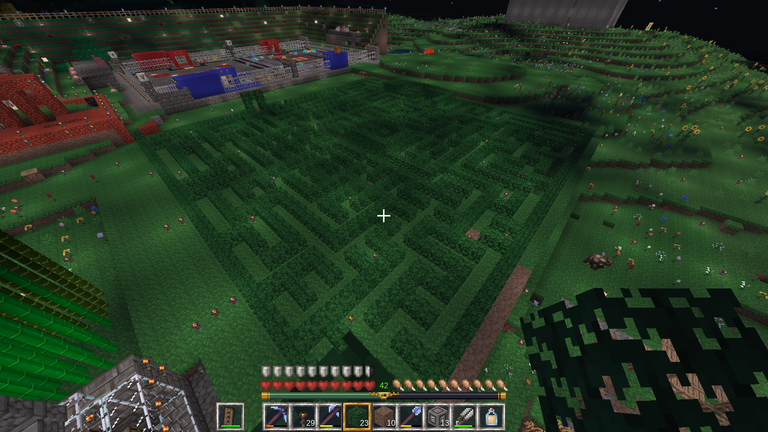 ---
I carefully placed all the protection blocks. Each block will protect 5 blocks on every side including up and down. So, a 10x10 cube is protected or is it 11x11... hmmm I need to check it. But if you hit the block it will show a temporary boundary that indicates the protected zone. I made sure to protect every part of my maze.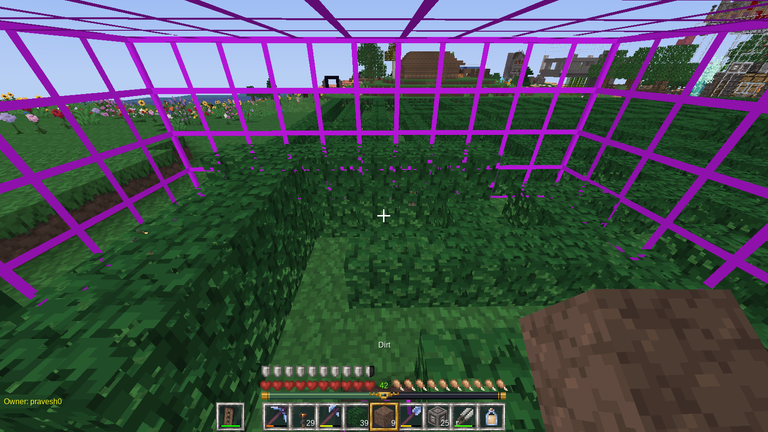 ---
At first, I thought about placing a chest with a book saying you won or something. But it would be too simple of a task so I placed a signboard with a simple equation: "A - B + C = ?"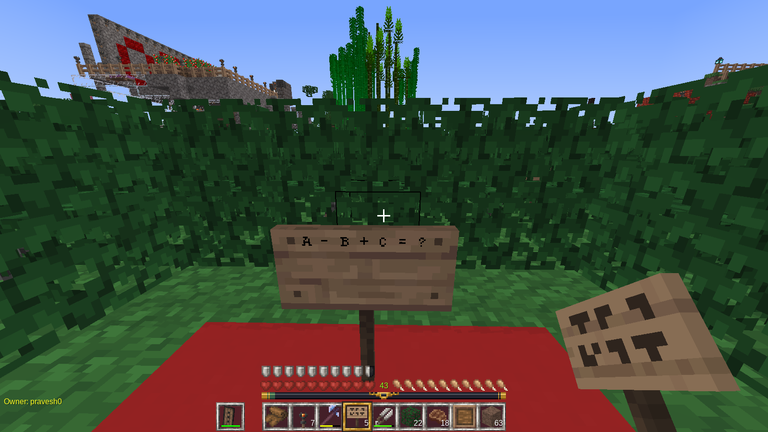 ---
And placed some more signboards randomly in the maze, three of them had the values of A, B and C while there were some more just to troll the participants.
I added some final touches and placed some flowers and lights. Made a nice-looking entrance with a map of the area placed at the entrance. And created a map of the area too!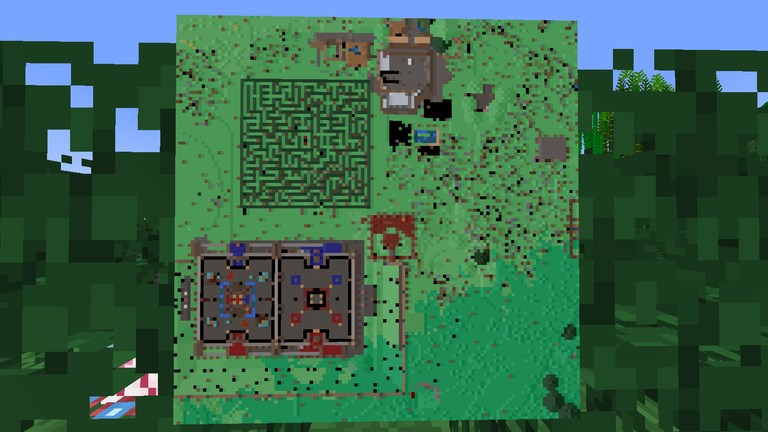 ---
The map also records the placement of torches and flowers that emit lights but if you ignore those blocks and just focus on the dark green part you can easily figure out the correct way. But it is not easy once you enter the maze, everything looks confusing and maps might not help you as much as you think.
But you can use the 'wall follower' method or the right-hand (or left-hand rule) where you just touch the right wall and follow it. You will encounter some dead ends but if the maze is connected like this one, it will lead you to the exit (in this case to the centre of the maze too). I also left a block in the center of the maze so that if someone wants can hop on the wall and go to a different part quickly.
I was excited to see if someone would take advantage of that... surely if they reached the centre then they deserved some easy traversal...lol
I blocked the entrance and waited for the battle arena event to finish. It was an exciting event. I am sure someone is already writing about it as I write this blog. So, I won't be telling you about that.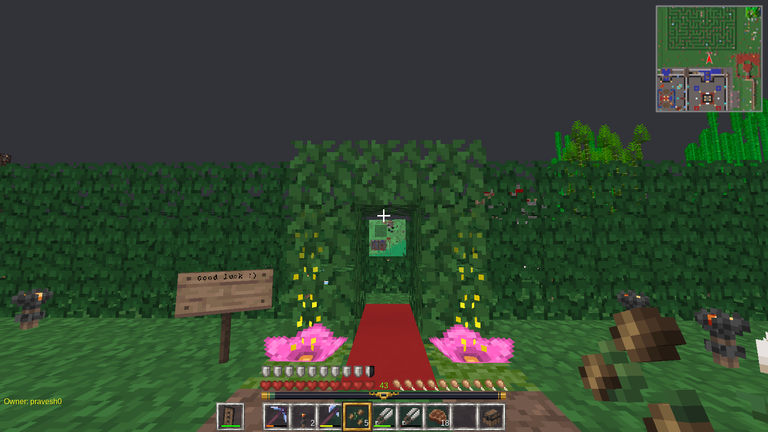 Maze runners were ready!
I opened the maze for the players and announced it in the discord with 3 HIVE prizes (and a 1000 NEOXAG bonus after seeing people having some trouble in the maze xD).
@vickoly was the first one who reached near the centre of the maze but he looked stuck and stood there, not sure if he was thinking or his network was playing with him.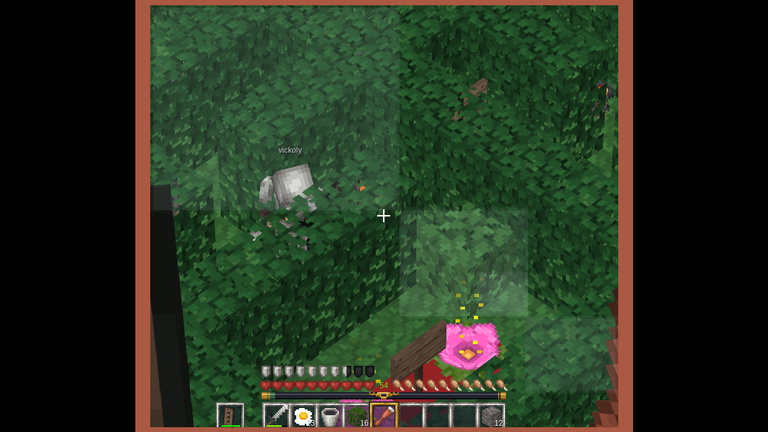 ---
@hurtlocker quickly caught up and got to the centre too. He even saw the block that he could use to hop on the wall and get a better view of the maze. But he gave up after trying to find more clues. I would love to hear what were their strategies and plans during this puzzle.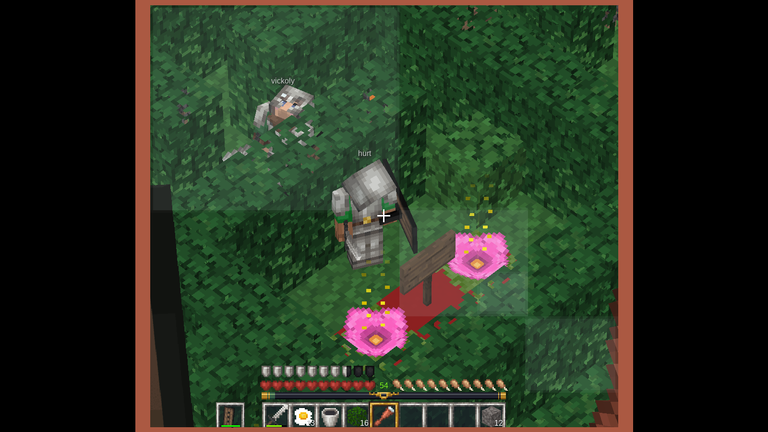 ---
Everyone gave up eventually except @protokkol who was desperately searching for the correct route. He spent the most time in the maze, completely disoriented and looking confused. But somehow, he made it to the centre. @neoxian and I had a bird eye's view of the entire maze and it was fun seeing all the maze runners from here.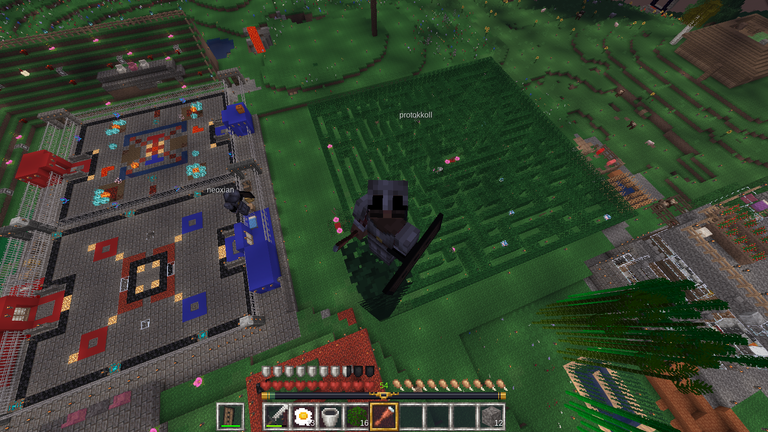 ---
It must have taken more than an hour to crack this puzzle. Big congratulations to @protokkol for solving it and showing such determination. You must have been thinking of killing me when you were stuck inside it...right? LOL.
I didn't expect them to take it this long. But it can be quite confusing if you don't know the right-hand rule (or left-hand rule) of maze solving.
I enjoyed building the maze and utilising the empty space we had on the right side of the arena. I might reuse it after redesigning it for other puzzles too. It was fun watching them play.
Thanks to everyone who took part in this maze-solving puzzle and thanks for appreciating the build too.
Thanks for reading...
Until next time...

Note:
All the content is mine unless otherwise stated.
Screenshots are from the open-source game: Minetest.
Text dividers are from @cryptosharan.

I am part of these awesome communities/servers on Hive. Feel free to join.


Click on the banner to join


Click on the banner to join

---
---