Recap and Highlights #12 | Saturdays with Pravesh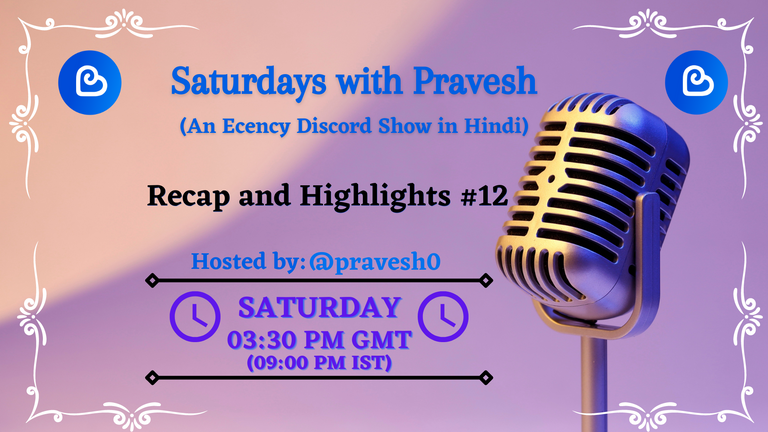 Namaste,
We are back with another recap post of "Saturdays with Pravesh".
Like every week we had some interesting discussions but first, we listened to some Hindi songs. Let me share one of my all-time favourite albums, Kandisa from the band, Indian Ocean.
Moving on to the next part of the section, we now have introduced a new section where I will be teaching a few Hindi words so non-Hindi speakers can learn. This week we went with the simplest words.
Hello = Namaskar/ Namaste (you can use this for bye as well)
Thanks = Dhanyewaad or Shukriya
---
Next, we talked about how we can improve our post quality. And I had a few responses from @bhattg, @sayee and @thetimetravelerz who shared their valuable experiences being on Hive and Ecency.
We also saw a few new faces names an old friend, @idea-make-rich came back after a long time. I remember him as he was active when I joined Hive. But the highlight for me was a new listener from our neighbouring country Bangladesh.
@labibasultana is a new user on Hive and we loved her posts. She has some stunning photos. I believe this session was much more helpful to her than any other.
The conversation got lighter at the end of the show and these are some of the most candid convos we have. I recommend sticking to the end of the show but it's not possible for everyone as the show goes up to midnight starting from 9 pm Indian local time.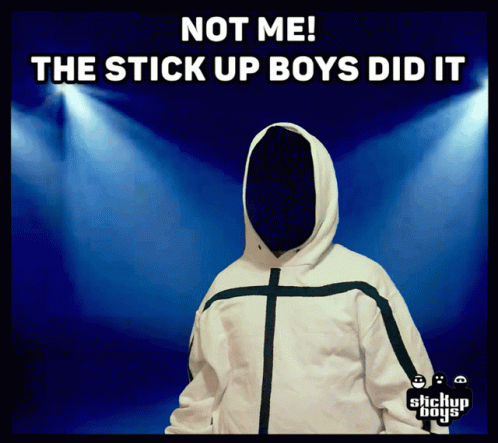 We have some cool sponsors as well, the @stickupboys. Most of you already know about them, I guess. They make some of the coolest music and have a great collection of GIFs as well. Go follow them and give them likes/upvotes, subscribe etc. Comment on their latest posts and thank them for supporting the show.
They gave us some $CINE and $LGN tokens.

What is CineTV?
We are a supportive platform for people to explore their passion for cinema, tv and theatre and earn crypto. Incentivizing your passion for film, through the integration of blogging on the Hive blockchain.
Make sure to check out CineTV. Also remember that you can earn 15% APR paid in Legion, in daily dividends, if you delegate your Hive Power to @stickupcurator. It is a great way to support music and art on Hive.
Thank you boys for supporting the show.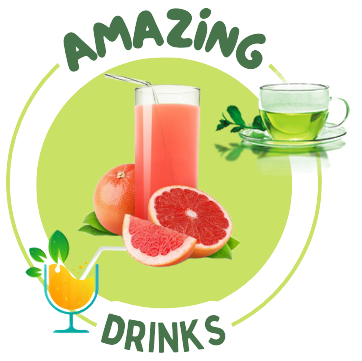 We also have $FOODIE tokens on our prize funds from the Amazing Drinks Community. Stake your tokens to get more tokens.
---
Amazing Drinks Community
You can post about your drinks, juices, teas, cocktails etc in this community. Go and check out this new vibing community. Make sure to read their rules carefully.
Here is a post which introduces the community. Check this out!
We're Amazing Drinks! Hello everyone!
Go and read some posts, also share some of your favourite drinks with us by posting about them in this community. Use the #foodie tag in your food posts to earn more $FOODIE tokens.

Prizes and Giveaways
Thank you Ecency and @melinda010100 for this beautiful opportunity to host a show in their Discord and also for sponsoring us with ecency POINTS.
If anyone else likes to sponsor some tokens, let me know in the comments.
---
Everyone who joined the Voice chat will get 50 Ecency POINT, 10 $CINE and 20 $FOODIE tokens each. 😍
@idea-make-rich @bhattg @sayee @thetimetravelerz @sacra97 @labibasultana @th4488 @melinda010100 @quduus1 @imransoudagar @semarekha @luckyali
An additional 1 LGN token for those who came on voice and shared their experience with us: sayee, idea-make-rich, thetimetravelerz, bhattg, labibasultana, imrangsoudagar
Let me know if I missed any of you. All the prizes will be sent within 24 hours of publishing this post.

Ideas and suggestions
We want your valuable suggestions for improving the show.
Any ideas, suggestions or tips that you think can improve the show? Do let me know in the comments. If you want to suggest someone you would like to hear for the next show. Please let me know in the comments.

Don't forget to vote on Ecency's Proposal and support this beautiful community. Read more about why they deserve your full support. https://ecency.com/hive-139531/@ecency/ecency-development-and-maintenance-3
Vote for the ecency proposal here - https://ecency.com/proposals/245
---
We will meet you next Saturday. Until then have fun and stay blessed. Please consider reblogging to spread the word. Your support is much appreciated.
Namaste 🙏

Note:
All the content is mine unless otherwise stated.
Banner was created in Canva (free version).
Text dividers are from @cryptosharan.
Cool Gifs from Stickupboys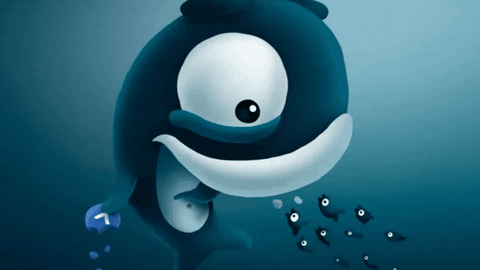 I am part of these awesome communities/servers on Hive. Feel free to join.


Click on the banner to join


Click on the banner to join

---
---