Sunday Chill at the Cafe 14:15 | Bukidnon, Philippines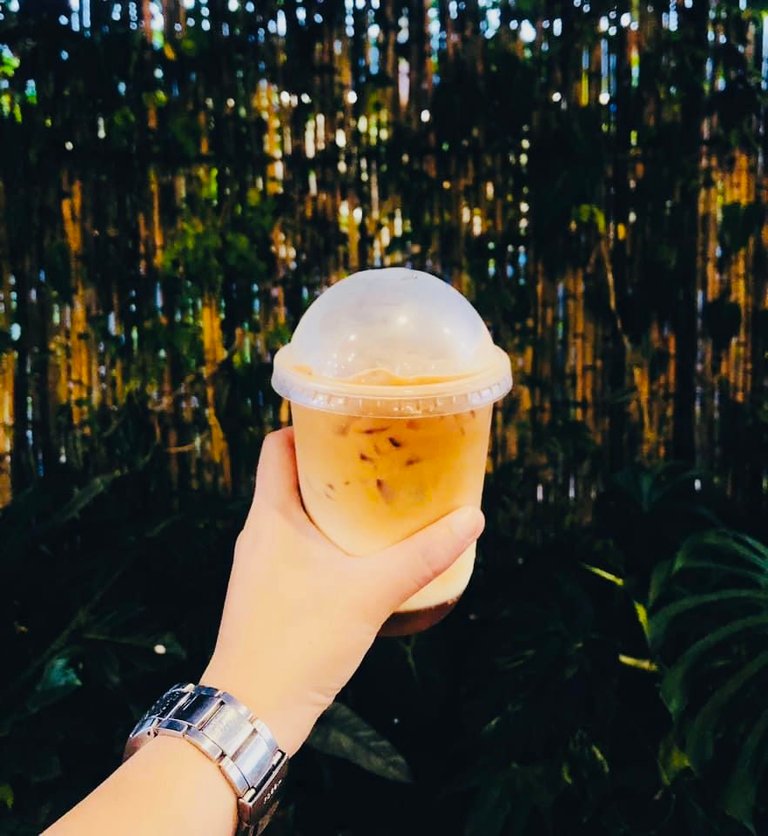 When you have a stressful day, iced coffee will refresh your day.
Sunday loner and it is time to have some chill with myself since no work and i'm thinking to have some iced coffee break near in our hometown, the bukidnon. So before I start my story here lalety, i'll share with you my experience before when i was still a student.
Here it is, way back when im still in college days my classmates inviting me always to join with them in a group of studies to have some iced coffee. And i remember that day they invited me and i have no money for it is only 50 pesos in my pocket convert to one dollar for it's only my allowance in that day and the cost of the iced coffee was 200 pesos convert to 4 dollars, so decided not to joined with them because i have only 50 pesos in my wallet and i need to saved it for the other day of my class, and then they always approached me like how many times and then i refused because i can't join with them. But suddenly, im so touched that day because one of my closest classmate treat me with iced coffee worth of 250 pesos convert to 5 dollars, i was so shy that day because she treat like it's more than 250 pesos above. And I realized that day my friend who treat me was a kind hearted person and she so kind to me ever since we know each other. And now that i have a worked i treat her back more that she treat me before when i was still in college and i am so blessed to have her. And that is how we start our relationship as a bestfriend until now and we called each other as a coffee bestie lover.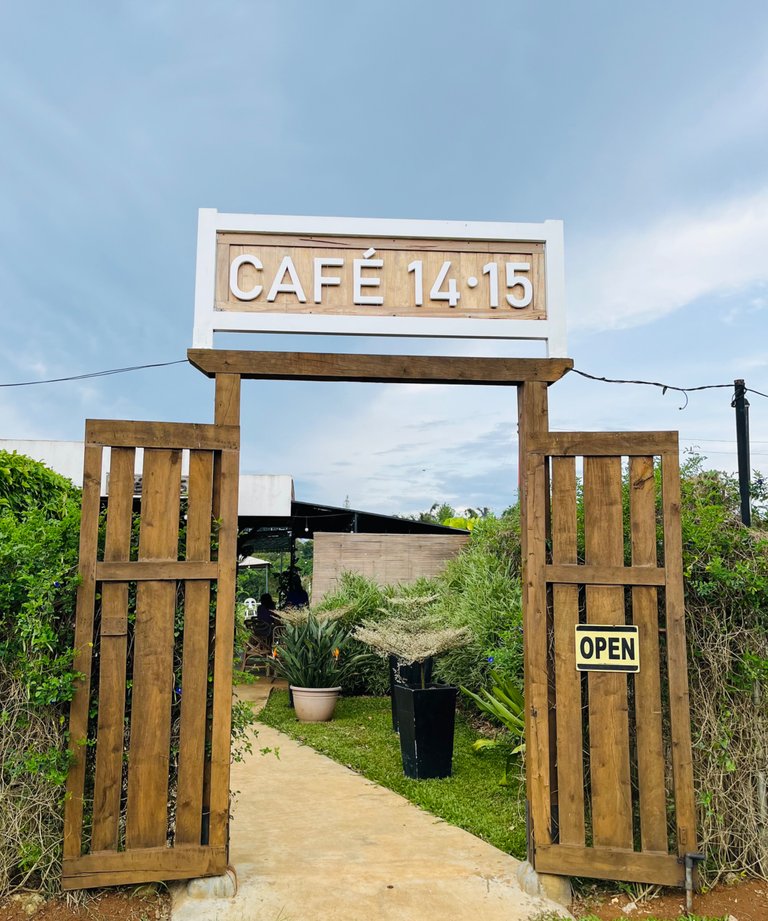 Back to my story today since i have no work, i'm thinking to alone with myself in a calm and chill place to have some iced coffee break and i decided to go to Cafe 14:15, Cafe 14:15 is a cafe near in our hometown it took for almost 15 minutes when you arrived here by riding a motorcycle from our house to reached this place. It is the most beautiful cafe for me because for it is calm and refreshing with some beautiful trees and flowers. As i arrived by the place, i strolled around the place and searching for my table and then after that I ordered some four menus for myself, one iced coffee for the flavor of caramel with chocolate and one iced milkshake for the favor of cookies and cream and then I also ordered a sliced of chocolate cake for i am a chocolate cake lover and last i ordered is the penne bolognese. By the way, the said menus I ordered, the price of each is only 150 pesos each convert to 3 dollars so I paid all of this for 600 pesos convert to 12 dollars above. I enjoyed eating that moment with myself as have time to sit over the place and take a deep breath by watching my view.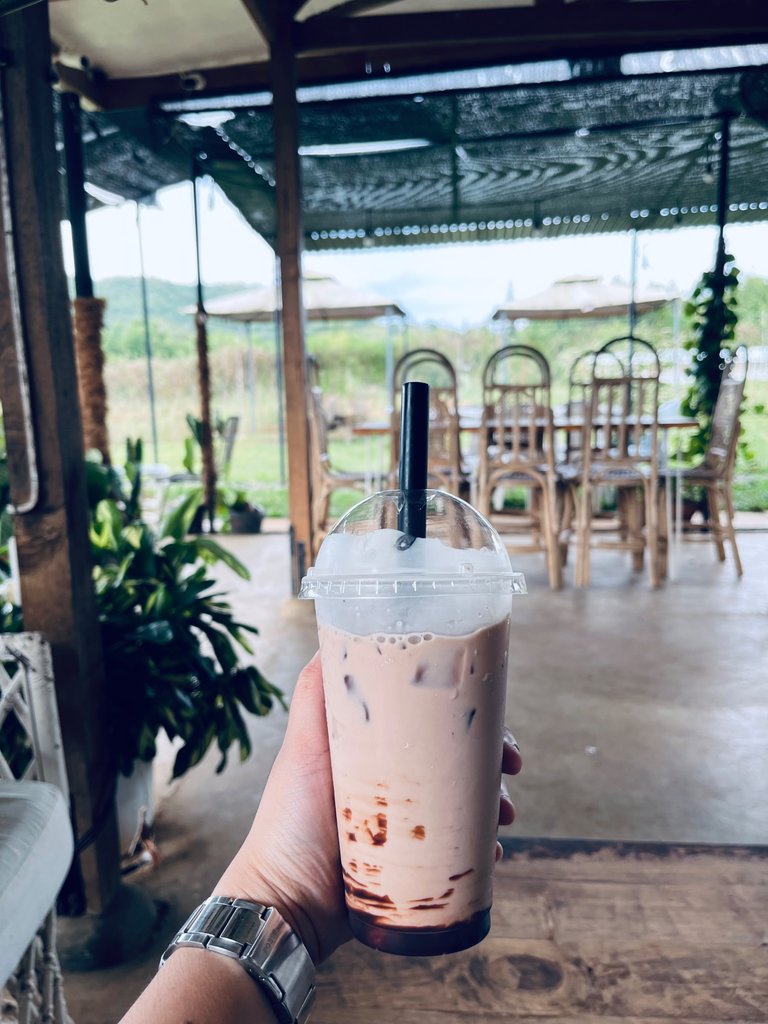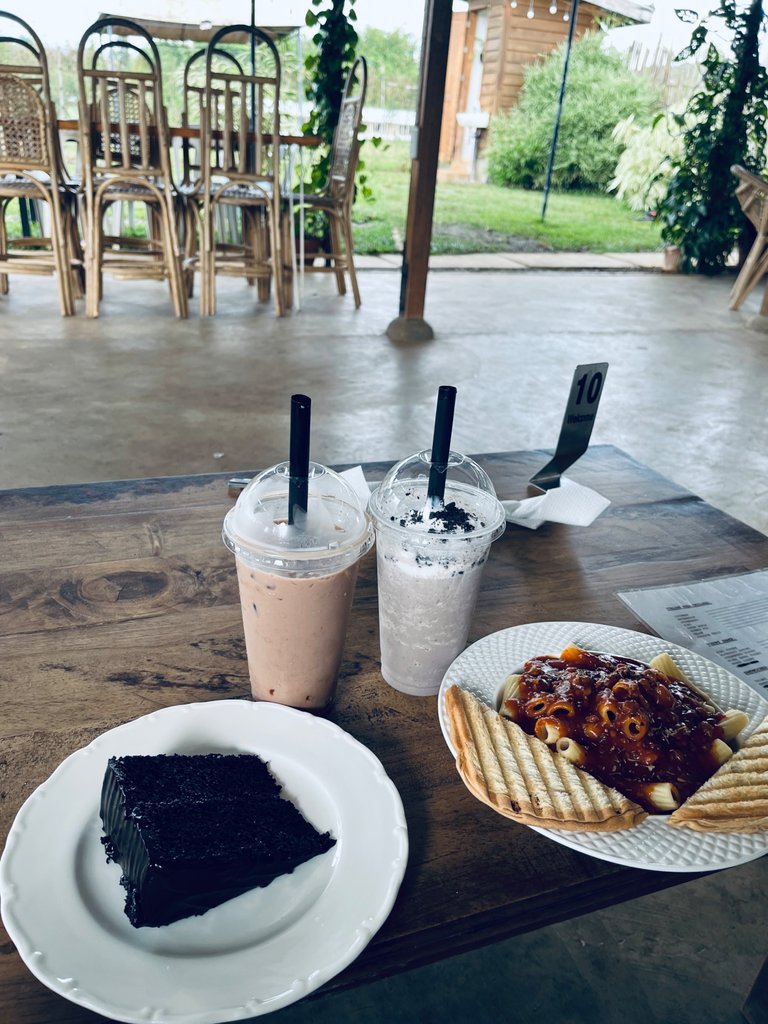 After everything, I strolled again and I saw this beautiful flower for the color of teal and it is so rare for me because it's my first time saw a flower like this. I'm inlove watching this beautiful flower, i dont know what's the name of this flower but it is a family flower of a hanging plants flower rather. And then after that, almost 3 hours i stayed in that place to have some meditation while eating. I enjoyed listening the sound of the birds.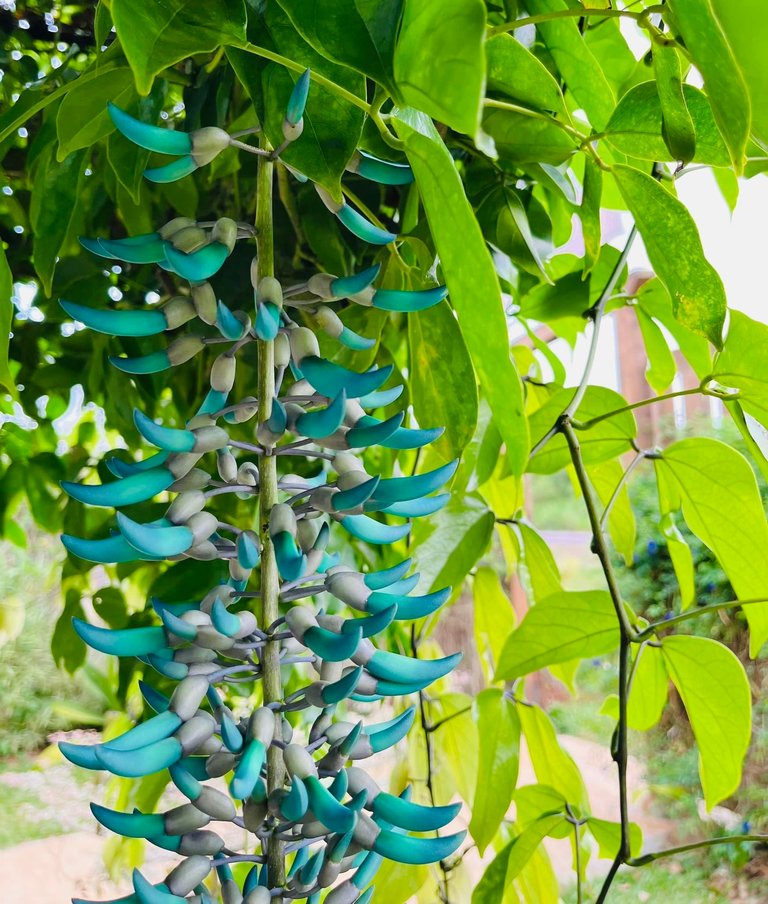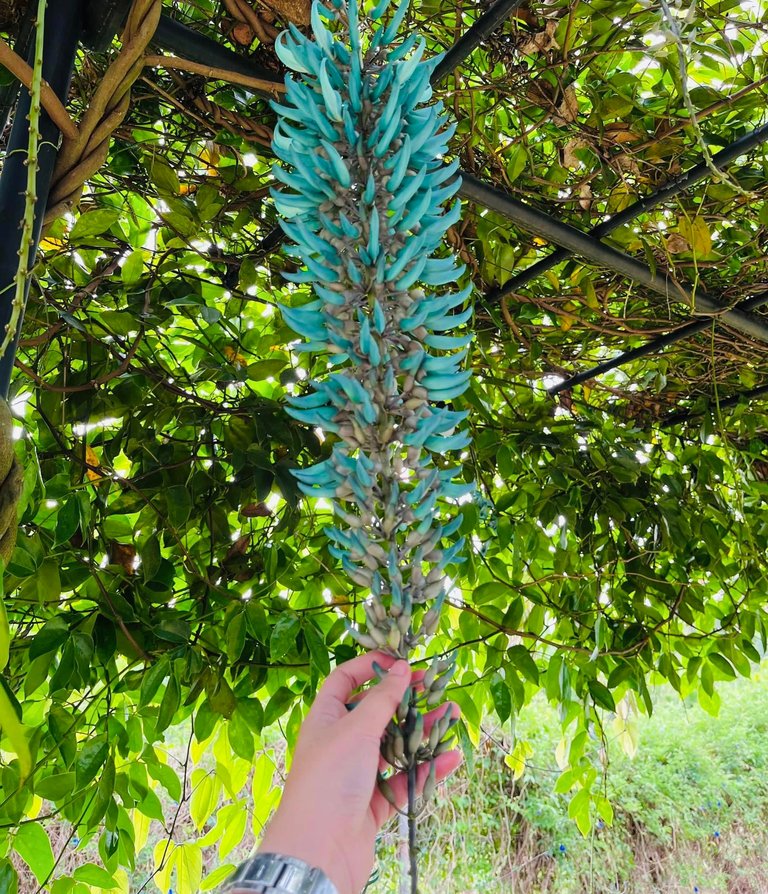 Before this day, as i leaved the place i saw this beautiful sunset with sunflowers in front of Cafe 14:15 makes my day so perfect and refresed my mind. I'm so much totally inlove the place because of it's view like this and i also love there menu as I ordered lately my tummy was so full. So everything was so perfect for me this day, and i end my story in cafe 14:15 with a beautiful perfect sunset and place.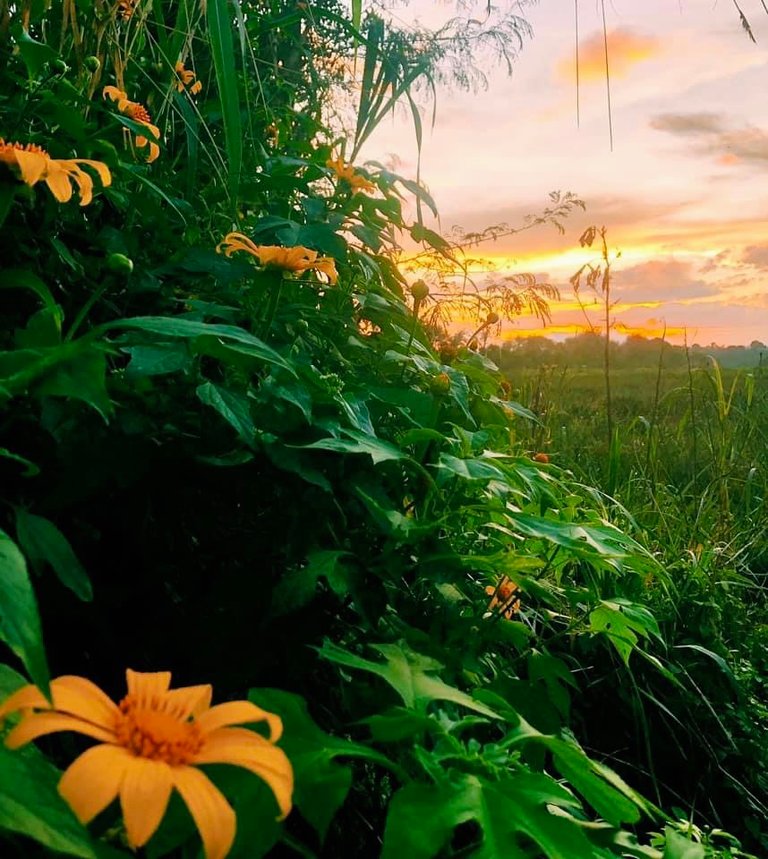 Sunday is my best day as well because it is the time and things that make you feel alive and happy. It is the time you need to have a chill day with yourself alone and the time also to have a bonding with your family. So if we have a time to chill ourselves let's make some refreshing bonding moments with our love ones.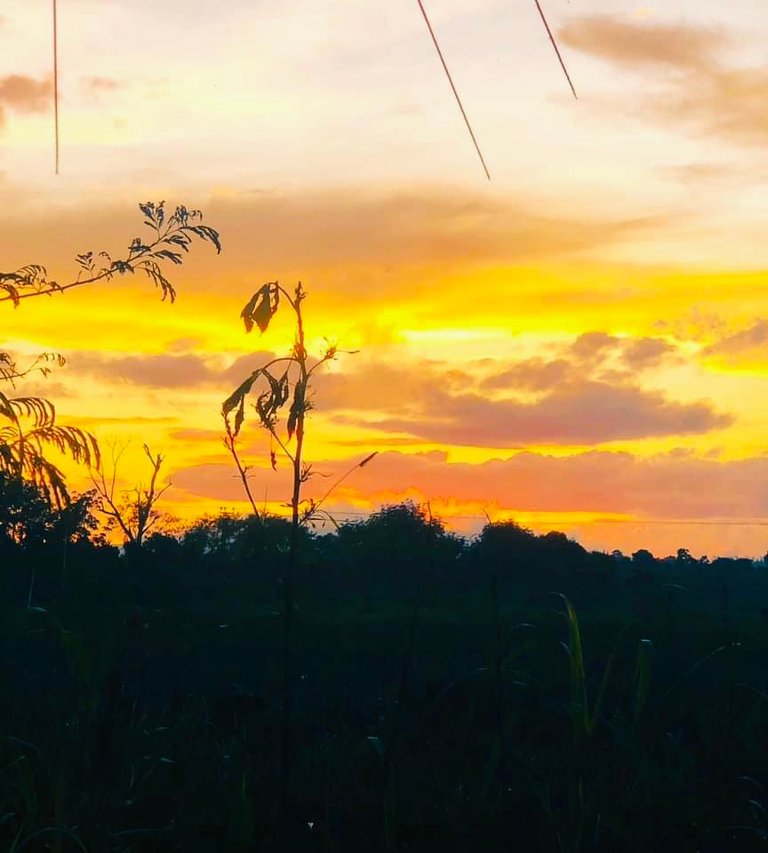 And that is my story today with my beautiful place matching with iced coffee and i had and amazing weekend with myself.
Lovelots,
Preciousbree
---
All parts are mine.
---
---