Motichoor Laddu - Traditional sweets in North Indian weddings
Hi everyone
My greetings to you
Hope you are doing well
This is the wedding season here these days. We too attended a lot of weddings during our vacation. So Today I am going to share the most basic sweets that are prepared in Indian weddings specially in North Indian part.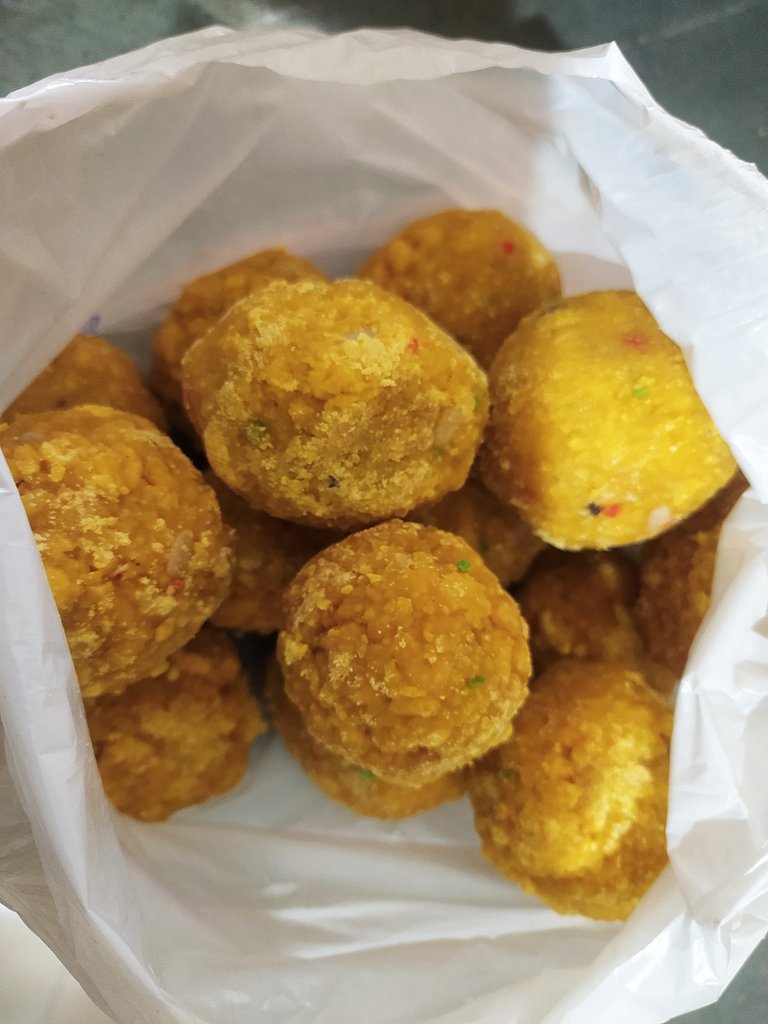 These round balls that you see in this picture are called Motichoor Laddoos and these sweets are made from Gramflour, Ghee (butter) and sugar.
The importance of these laddoos have somewhat decreased with time as now there are a lot of other sweets that are prepared in the weddings. But in my childhood I remember these sweets had a different charm as less variety of sweets were available at that time.
But these sweets are still prepared in almost every wedding and given to the guests with other sweets when they return to their houses.
In older time, Black pepper too was added to the sweets may be just to balance the sweetness of the sugar.
Also There is a general belief here that if you roam outside (specially if you go through a cross road) after eating something sweet (in the afternoon or midnight) then you may face something paranormal. It is said that black pepper will not let anything of that kind come near to you. I don't know how much truth this belief hold but yes scientifically too Black pepper are considered good for health. So that too may be the reason of adding them in these sweets.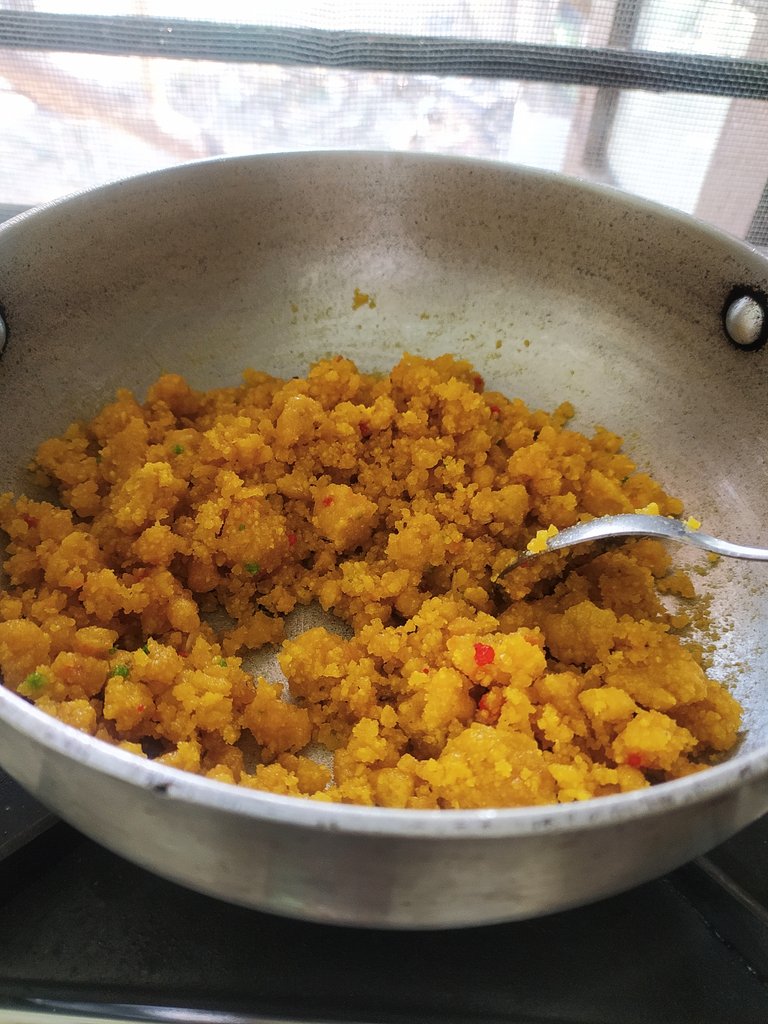 So these sweets can be consumed for a few days later too, you can simply eat them as they are. But I put them in the pan and heat them up, then they released all the ghee in a few minutes, and they tastes just like the fresh ones.
That's all for today
Thank you with prayers for health and peace to all
@preets
---
---