Odds and Ends — 13 June 2022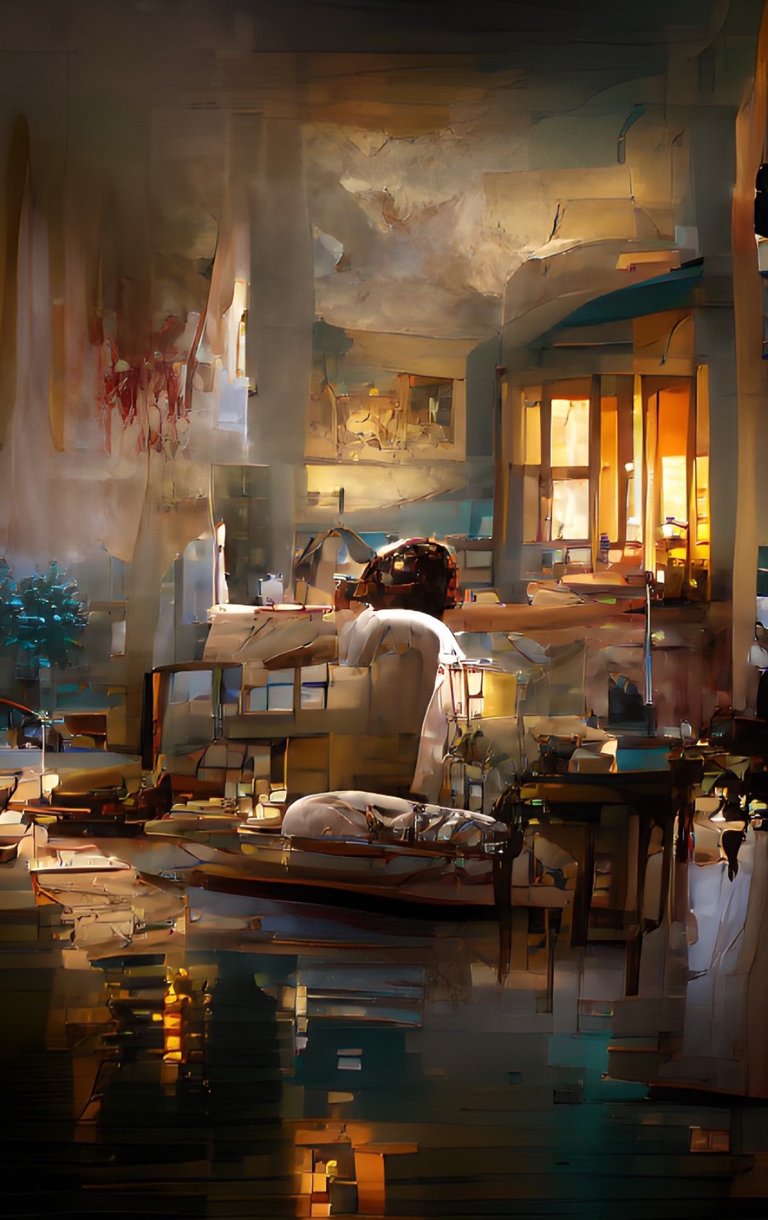 In Every Dream Home a Heartache
Cryptocurrency, Investing, Money, Economy, and Debt:
Um, sure, whatever. Web 3 is, at most, in its infancy, but Jack Dorsey's TBD has announced Web 5. The volume goes to 11?
Crypto Lending Service Celsius Pauses Withdrawals, Citing 'Extreme Market Conditions'
Google Engineer On Leave After He Claims AI Program Has Gone Sentient
Coronavirus News, Analysis, and Opinion:
'Ferocious' Covid outbreak in Beijing traced to raucous bar
Politics:
January 6 Committee Has Enough to Indict Trump
Members of the House committee investigating the Capitol riot said Sunday they have uncovered enough evidence for the Justice Department to consider an unprecedented criminal indictment against former President Donald Trump for seeking to overturn the results of the 2020 election.
Lawmakers indicated that perhaps their most important audience member over the course of the hearings may be Attorney General Merrick Garland, who must decide whether his department can and should prosecute Trump. They left no doubt as to their own view whether the evidence is sufficient to proceed.
Steve Bannon melted down on his podcast over the possibility of a Trump indictment, threatening to impeach 'everybody in the DOJ' if it happens
Jan. 6 Committee will show evidence that members of Congress were seeking pardons from Trump White House, Rep. Adam Schiff tells @MarthaRaddatz.

"To me, I think that's some of the most compelling evidence of a consciousness of guilt." https://t.co/NknYMFYYiR pic.twitter.com/zChlNjUhma

— ABC News Politics (@ABCPolitics) June 12, 2022
Republican TV Ad Makes False Claim About 'Dead' Voters
Ex-Trump Campaign Manager, Ex-US Atty Will Testify Before Jan. 6 Panel On Monday
A Ukrainian sniper killed one of Putin's most notorious mercenaries
Serendipity:
HOW DALL-E COULD POWER A CREATIVE REVOLUTION
Thoughts on my first week with OpenAI's amazing text-to-image AI tool
Their records were locked in caves during the pandemic. Now they say an 'unreasonable delay' is still stalling their citizenship applications


Badge thanks to @arcange
Image credit: I created In Every Dream Home a Heartache using WOMBO Dream
---
---