Odds and Ends — 17 June 2022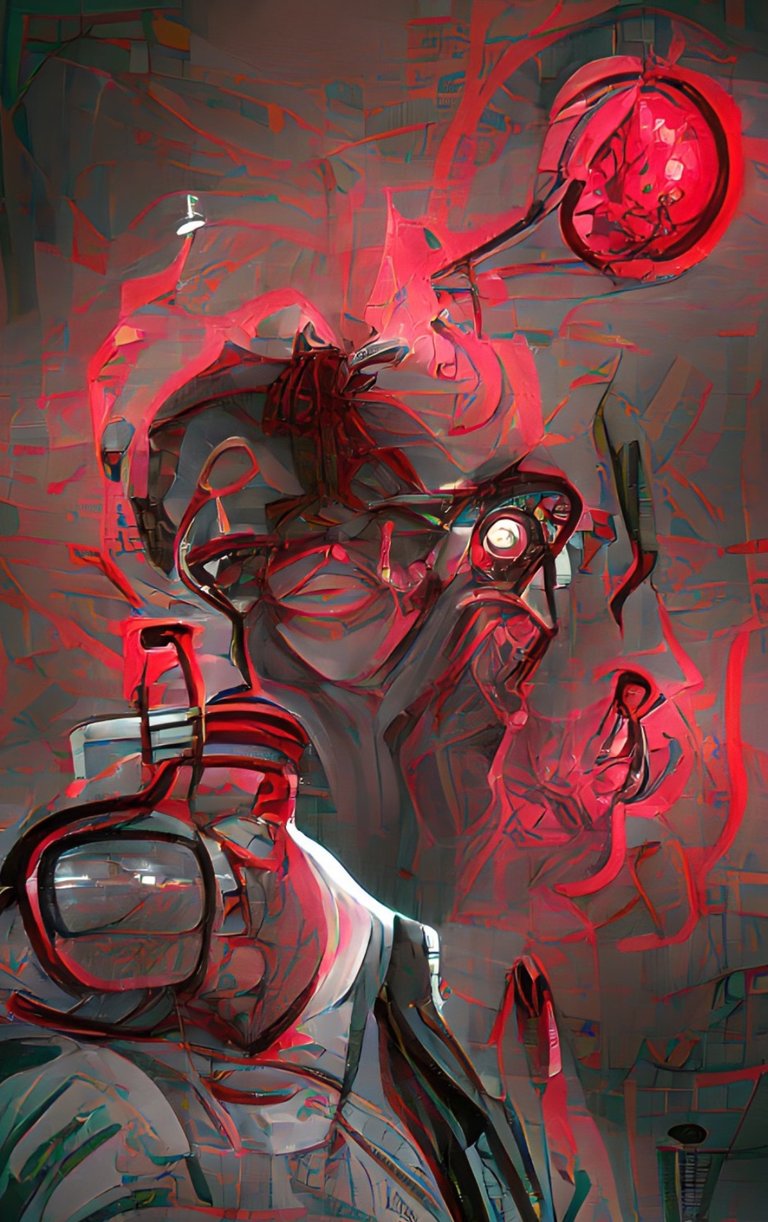 Well Paid Scientist
Cryptocurrency, Investing, Money, Economy, and Debt:
China's holdings of U.S. Treasuries skid to 12-year low; Japan also cuts holdings
Central African Republic president urges citizens to understand Bitcoin to bring long-term prosperity
Novogratz Says U.S. Economy Is Going To Collapse
Bitso Processed $1B in Crypto Remittances Between Mexico and the US in First Half of 2022
Coronavirus News, Analysis, and Opinion:
Thai insurers sink into bankruptcy due to COVID claims
Health official: Israel likely seeing up to 20,000 daily COVID cases amid outbreak
Doctor known for spreading Covid misinformation is sentenced to prison for role in US Capitol attack
Politics:
"A stake was driven through the heart of American democracy on January 6, 2021, and our democracy today is on a knife's edge." — Retired Judge J. Michael Luttig, in prepared testimony to the January 6 Committee.
What Luttig will tell the Jan. 6 committee
One of the intended takeaways from today's presentation is that Trump — knowingly — almost got Pence killed.
President Trump demands "EQUAL TIME" pic.twitter.com/uycIpgoCnV

— RSBN 🇺🇸 (@RSBNetwork) June 16, 2022
Well, I'm sure the Jan. 6 House committee would gladly offer The Donald equal time so that he can testify under oath.
Two new big stories out tonight (here and here) make even more clear that Ginni Thomas, the wife of Justice Clarence Thomas, was actively involved in the effort to overthrow the American republic. While they don't say so directly they make it seem overwhelmingly likely that Thomas was feeding Trump lawyer John Eastman details of the internal deliberations of the Court. They also show that Trump lawyers hoped a show of violence on January 6th would cow the Court …to accept one of Trump's challenges.
Uh oh: January 6 Committee Wants to Talk to Ginni Thomas
Netherlands says Russian spy caught seeking war crimes court internship
Russia aims to boot former Soviet nations from NATO by relinquishing sovereign recognition: lawmaker
Call it a guess, but NATO wouldn't play along.
Timeline: False Alternate Slate of Electors Scheme, Donald Trump and His Close Associates
Election Deniers Quiet After Their Own Primary Wins
Nevada Republican Jim Marchant insisted there hadn't been a legitimate election in his state in more than a decade. All of Nevada's election winners since 2006, he said on a recent podcast, were "installed by the deep-state cabal."
But when Marchant won the Republican nomination for Nevada secretary of state this week, he immediately celebrated the victory as legitimate.
Such inconsistency has become a hallmark of election deniers in Republican primary contests across the U.S. in this year's midterms.
Criminal defense lawyers sound the alarm about mass incarceration if Roe falls
John Eastman plead the fifth 100 times when deposed by the Jan. 6 committee. pic.twitter.com/Ugh1VNGOAZ

— Talking Points Memo (@TPM) June 16, 2022
Why Steve Bannon Is So Dangerous
Beyond the grift, the key to understanding Bannon — and his influence on the MAGA right— is recognizing that he's a revolutionary, who knows he doesn't need to persuade, and who doesn't need a majority. Bannon knows that he just needs a hard-core vanguard willing to do whatever it takes.
And his goal is to burn it all down.
DOJ Fight With Jan. 6 Committee Bursts Into The Open
DeSantis is a 'very dangerous individual' because he has 'already absorbed all the lessons of Trump' but doesn't have any of the baggage, an expert on fascism argues
Serendipity:
'Moment of reckoning': Federal official warns of Colorado River water supply cuts
EPA Warns 'Forever Chemicals' More Dangerous
The Environmental Protection Agency warned Wednesday that a group of human-made chemicals found in the drinking water, cosmetics and food packaging used by millions of Americans pose a greater danger to human health than regulators previously thought.
Fears of data abuse as Chinese health code turns red for financial scandal protesters
The great 16th-Century black composer erased from history


Badge thanks to @arcange
Image credit: I created Well Paid Scientist using WOMBO Dream
---
---