Odds and Ends — 17 March 2023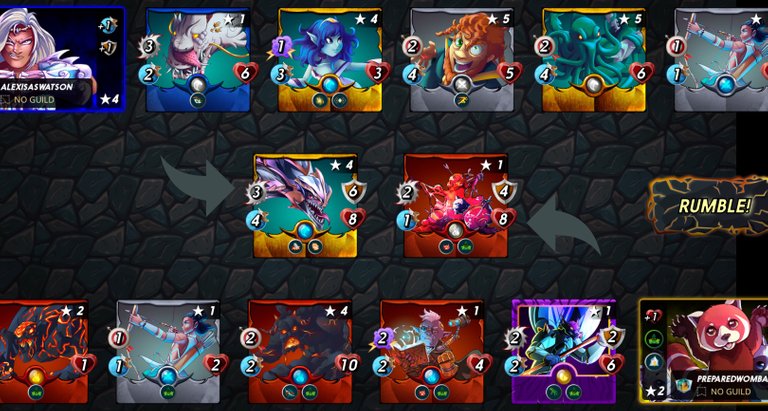 I've never understood why people deploy mostly fast monsters when the Reverse Speed rule set is in play or even
add a monster with Swiftness to the mix
.
Cryptocurrency, Investing, Money, Economy, Business, and Debt:
Eleven of the nation's largest banks announced Thursday that they would deposit a total of $30 billion into First Republic Bank, as Wall Street and U.S. officials staged an emergency intervention aimed at quelling tremors in the financial sector.
Bank of America, Citigroup, JPMorgan Chase and Wells Fargo announced infusions of $5 billion each for First Republic, while Goldman Sachs and Morgan Stanley will each deposit $2.5 billion. The Wall Street move, which was coordinated in part by Biden administration officials, is aimed at stabilizing First Republic and sending a signal to depositors and global markets that the U.S. financial system is secure despite the failures last week of Silicon Valley Bank and Signature Bank.
Coronavirus News, Analysis, and Opinion:
A new analysis of genetic samples from China appears to link the pandemic's origin to raccoon dogs.
Florida Man:
Been A Very Rough Couple of Weeks for the GOP's Bumbling Golden Boy
It's fine for politicians and presidents to criticize journalists, their questions, the state of the profession — more fine than a lot of people let on. To say otherwise is special pleading. Criticism isn't only okay in one direction. But what Ron DeSantis has developed in Florida is something far more predatory. It's not about criticism. It's a performative breaking and taming of reporters.
Politics:
French President Emmanuel Macron shunned parliament and opted to push through a highly unpopular bill that would raise the retirement age from 62 to 64 by triggering a special constitutional power on Thursday.
The risky move is expected to trigger a quick no-confidence motion in Macron's government.
The GOP primary may turn out to be a long and painful exercise in proving that anyone who genuinely believes the ideals of democracy, freedom, and the rule of law are higher political priorities than shutting down drag queen brunches has no place in the party.
Even so, that doesn't leave the Pence, Haley, and McConnell types without choices.
DeSantis has shown himself willing to disregard both the real geopolitical stakes and the sheer human cost of Russia's invasion of Ukraine to strike a pose for MAGA. If he keeps it up, the split with him should be more than temporary.
Remember, the foreperson said that there were multiple phone calls with trumps voice. This must be one of them. It sounds incendiary. How big does Willis want to go in her charges? https://t.co/6GG3LeSBeT

— Harry Litman (@harrylitman) March 16, 2023
Serendipity:


Badge thanks to @arcange
Join Hive using my referral link
What is Hive?
---
---