Odds and Ends — 18 March 2023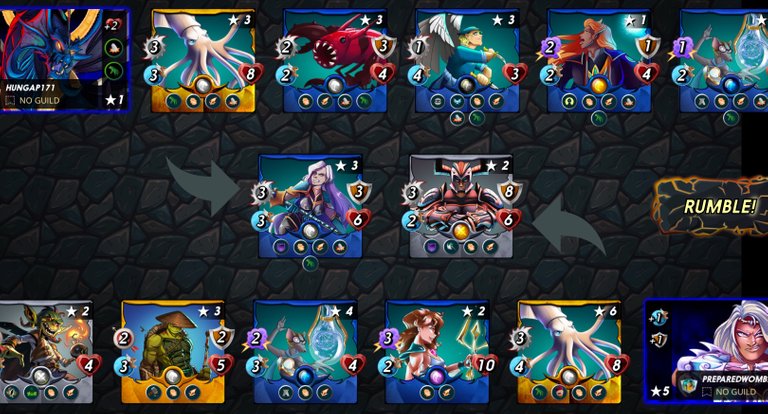 There's something to be said for
winning a battle without losing a monster
.
Cryptocurrency, Investing, Money, Economy, Business, and Debt:
The Fed's discount window is lending to banks at 2008 levels
Zuckerberg Pivots to AI After Pivoting to the Metaverse
Here's why the 'too big to fail' banks bailed out First Republic
Wealthy Executives Make Millions Trading Competitors' Stock With Remarkable Timing
This Crisis Will Define the Future of Money
Coronavirus News, Analysis, and Opinion:
Researchers model possible COVID-19 trajectories for 2023
America Has Decided It Went Overboard on Covid-19
Florida Man:
A Florida-Sized Roadblock for the League of Women Voters
After a league rally was blocked by a new rule, the chapter's president considers what might come next in a state where Gov. Ron DeSantis is restricting public discourse.
Ron DeSantis Apparently Has a Food Problem
The chatter over DeSantis' public engagement has also surfaced past unflattering stories about his social skills—particularly, his propensity to devour food during meetings.
"He would sit in meetings and eat in front of people," a former DeSantis staffer told The Daily Beast, "always like a starving animal who has never eaten before… getting shit everywhere."
Enshrined in DeSantis lore is an episode from four years ago: During a private plane trip from Tallahassee to Washington, D.C., in March of 2019, DeSantis enjoyed a chocolate pudding dessert—by eating it with three of his fingers, according to two sources familiar with the incident.
The Ousted Reporter Was Right to Call Out Ron DeSantis' Propaganda
Politics:
Trump's Own Report Undercut His Lies
The 'Project 2020' report conducted by the Berkeley Research Group and a team of scientists has now been obtained by prosecutors investigating the Jan. 6, 2021, attack on the U.S. Capitol.
A copy was reviewed by The Washington Post, and it shows that Trump's own campaign paid more than $600,000 for research that undercut many of his most explosive claims. The research was never made public.
Federal Judge Hands Over Trump Lawyer's Notes
On her final day as the top judge in the District of Columbia on Friday afternoon—in her final act—Chief Judge Beryl A. Howell did more than grant the Justice Department permission to question former President Donald Trump's personal attorney. She actually took the rare step of handing over the lawyer's notes to federal prosecutors.
In doing so, Howell may have planted the seeds for a future constitutional challenge. But in the immediate term, she's handed Justice Department Special Prosecutor Jack Smith a parting gift: what she deemed as evidence of a crime involving the former president improperly hoarding classified documents after he left office…
In essence, the judge found that whatever legal advice Corcoran gave to Trump was used in furtherance of a crime.
Trump Plans Attack If He's Indicted
According to two of Mr. Trump's political allies, the campaign will aim to portray any charges as part of a coordinated offensive by the Democratic Party against Mr. Trump, who is trying to become only the second former president to win a new term after leaving office.
It is unclear what data points, if any, the Trump team plans to point to beyond Bragg's party registration in order to make a case that the district attorney is part of a broader political conspiracy against the former president.
It's not like he has a history of backing up his claims with actual evidence. Why start now?
Republicans Keep Pretending That This Social Security Cut Is Not Actually A Cut
Arrest Warrant Issued for Vladimir Putin
The International Criminal Court (ICC) on Friday issued an arrest warrant for Russian President Vladimir Putin and Russian official Maria Lvova-Belova for an alleged scheme to deport Ukrainian children to Russia.
The court said there "are reasonable grounds to believe that Mr Putin bears individual criminal responsibility" for the alleged crimes, for having committed them directly alongside others, and for "his failure to exercise control properly over civilian and military subordinates who committed the acts."
The Federalist Society Isn't Quite Sure About Democracy Anymore
Law Enforcement Prepping for Trump Indictment Next Week
Local, state and federal law enforcement and security agencies are preparing for the possibility that former President Donald Trump will be indicted as early as next week.
Law enforcement agencies are conducting preliminary security assessments, the officials said, and are discussing potential security plans in and around the Manhattan Criminal Court, at 100 Centre Street, in case Trump is charged in connection with an alleged hush money payment to Stormy Daniels and travels to New York to face any charges.
Serendipity:
AI isn't close to becoming sentient – the real danger lies in how easily we're prone to anthropomorphize it


Badge thanks to @arcange
Join Hive using my referral link
What is Hive?
---
---