Odds and Ends — 2 December 2022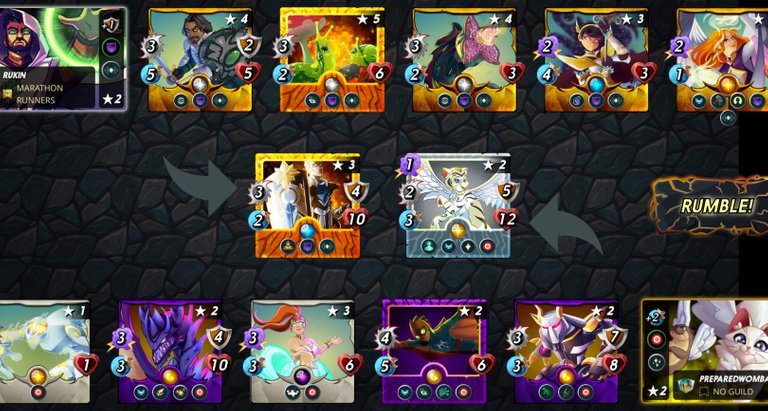 Kitty and Kralus are a powerful combination
(58 mana, Taking Sides rule set, only Dragon and Life available).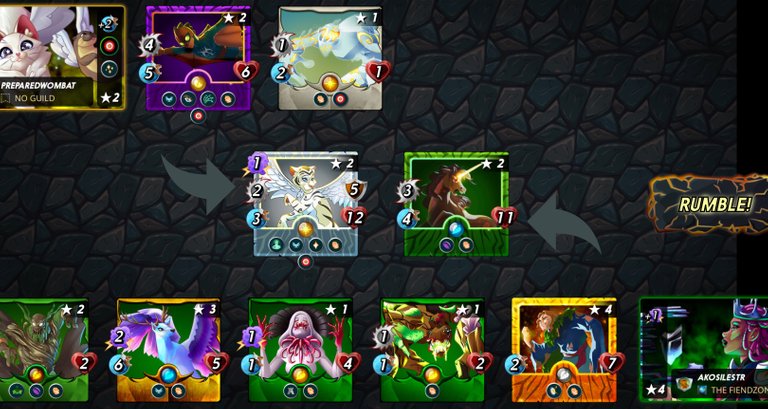 Kitty and Kralus redux
(26 mana, Spreading Fury and Stampede rule sets, Dragon/Earth/Fire/Life available).
Cryptocurrency, Investing, Money, Economy, Business, and Debt:
The cost of gasoline is falling so fast that it is beginning to put real money back in the pockets of drivers, defying earlier projections and offering an unexpected gift for the holidays.
Filling up is now as cheap as it was in February, just before Russia's invasion of Ukraine touched off a global energy crisis.
Coronavirus News, Analysis, and Opinion:
Politics:
The Justice Department has subpoenaed filmmaker Alex Holder in what appears to be a new avenue in its criminal investigations related to the events of Jan. 6. Holder had unique access to Donald Trump and his family for his recent documentary Unprecedented, and he was in Washington filming on Jan. 6, 2021.
Prosecutors are demanding that Holder turn over all of the raw footage that he and his colleagues recorded that day.
In a major defeat for former President Donald Trump, a federal appeals court on Thursday halted a third-party review of documents seized from his Mar-a-Lago estate.
The ruling removes a major obstacle to the Justice Department's investigation into the mishandling of government records from Trump's time in the White House.
Judge Aileen Cannon's intrusive and unjustifiable reign over the Justice Department's criminal investigation into Donald Trump is over.
On Thursday, the 11th U.S. Circuit Court of Appeals ruled that Cannon had no jurisdiction to hear Trump's complaint in the first place. Its decision means that Cannon's orders are void, and everything she had done—including the appointment and oversight of a special master—must be undone. The special master must be dismissed, and Cannon must relinquish all control over this dispute. Any other outcome, the court explained, would constitute "a radical reordering of our caselaw" that violates "bedrock separation-of-powers limitations." It is a complete victory for the Justice Department and a vindication of the principle that judges may not rewrite the law to run interference for the president who appointed them.
A Democratic member of the House select committee investigating the January 6, 2021, Capitol riot told CNN on Thursday that the panel's work will be released in its entirety later this month so Republicans cannot cherry-pick evidence when they take over the majority.
"(Republicans have) been pretty clear they'd like to undermine the work we've done but we're going to prevent that. We are going to release all the information we've collected so it cannot be selectively edited and spun," California Rep. Zoe Lofgren told CNN's Kaitlan Collins on CNN This Morning.
To conceive of this episode as a mere failure to properly vet the Mar-a-Lago guest list, or even more broadly as an indictment of Trump's leadership of the party, misapprehends its scope. The issue is that Trump has expanded the Republican coalition to the right, activating and encompassing undisguised white supremacists, who, through their entry into the two-party system, have gained newfound influence.
This is a dangerous and historically significant change to the American political scene. And hardly anybody in the GOP — certainly not Ron DeSantis — intends to reverse it.
House Democrats have started reviewing six years of Donald Trump's tax returns and, so far, haven't found Hunter Biden's laptop.

— Middle Age Riot (@middleageriot) November 30, 2022
Donald Trump expressed solidarity with the mob that attacked the U.S. Capitol on Jan. 6, 2021, sending a video of support to a fundraising event Thursday night hosted by a group called the Patriot Freedom Project that is supporting families of those being prosecuted by the government.
Serendipity:


Badge thanks to @arcange
---
---