Odds and Ends — 20 January 2023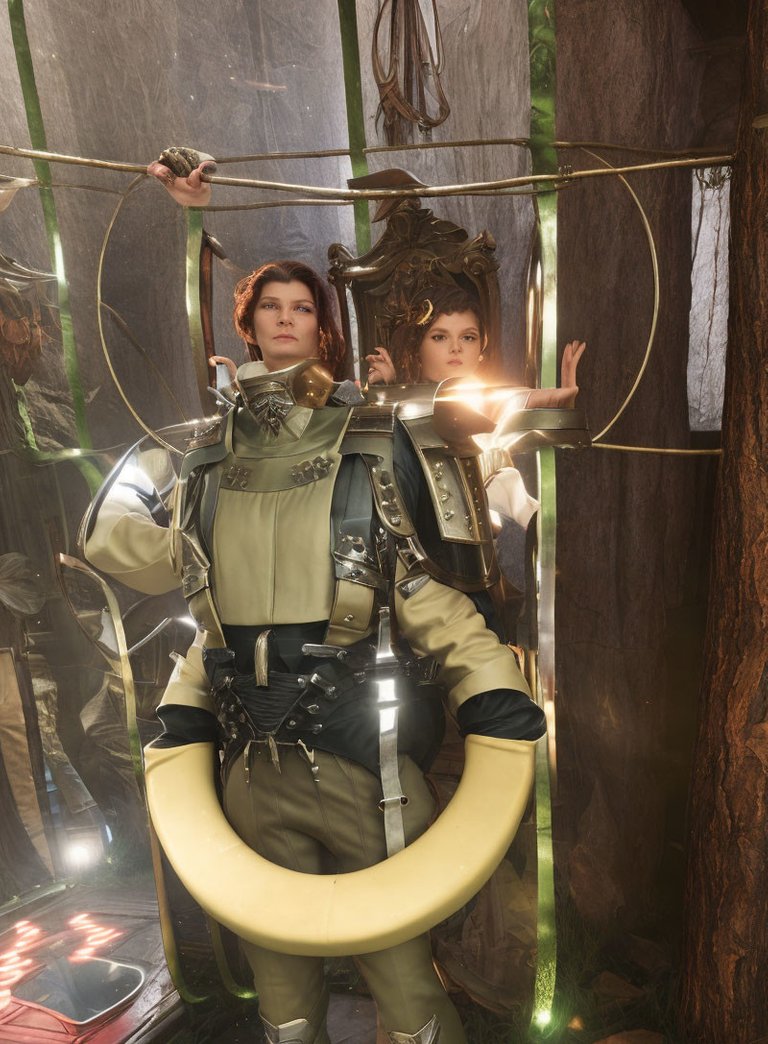 I've been playing around with
DeepDreamGenerator
's newish "text prompt" artificial intelligence image creator. This image was generated from the Charles Dickens quote "It was the best of times, it was the worst of times, it was the age of wisdom, it was the age of foolishness, it was the epoch of belief, it was the epoch of incredulity, it was the season of light, it was the season of darkness, it was the spring of hope, it was the winter of despair."
Cryptocurrency, Investing, Money, Economy, and Debt:
Huobi, Confirming Justin Sun as Leader, Takes Aim at 'Rat Trading'
Ripple CEO: XRP lawsuit resolved by June, SEC conduct 'embarrassing'
Coronavirus News, Analysis, and Opinion:
Posts link Covid-19 vaccines to 'turbo-cancers' without evidence
China announces lunar new year censorship crackdown to silence Covid 'rumours'
Plan to target 'gloomy sentiments' across festival period comes as independent health forecasters estimate over 600,000 deaths from Covid
Top pharma CEO says Covid likely to become endemic, urges investment in pandemic preparedness
Politics:
There's a Time Bomb Now Ticking on Netanyahu's Desk
Ten Israeli High Court justices have drastically shortened the timeline of Israel's impending constitutional crisis, and potentially thrown Prime Minister Benjamin Netanyahu's coalition dramatically off-course less than three weeks after its inauguration.
By ruling against the appointment of Shas leader and Deputy Prime Minister Arye Dery, the judges have turned what was already the most controversial issue facing the new government – its plans to weaken the power of the Supreme Court – into a time-bomb ticking away on Netanyahu's desk. He has few courses of action open to him now, and none of them are simple.
Serbia uproar over Wagner mercenaries recruiting for Russia
A Debt Ceiling Showdown with No Real Goal
Republicans' ploy is similar to 2011 in another way: Lawmakers are trying to use the debt limit to force policy changes before they have figured out what they are asking for. Hostage-taking is the point; the demands can always be formulated later.
The radical faction within the GOP, a group that includes the House Freedom Caucus and other members adding up to around a quarter of the Republican conference, probably can't be reasoned with.
3 Active-Duty Marines Charged in January 6 Capitol Riot
Justices Poised to Reconsider Tenets of Online Speech
On Friday, the Supreme Court is expected to discuss whether to hear two cases that challenge laws in Texas and Florida barring online platforms from taking down certain political content. Next month, the court is scheduled to hear a case that questions Section 230, a 1996 statute that protects the platforms from liability for the content posted by their users.
The cases could eventually alter the hands-off legal position that the United States has largely taken toward online speech, potentially upending the businesses of TikTok, Twitter, Snap and Meta, which owns Facebook and Instagram.
Trump seethes on Truth Social after Fox News analyst debunks his lies about Biden classified docs
The fact that George Santos may have been a drag queen is by far the least objectionable thing about him. pic.twitter.com/kgcYkJ89o2

— Middle Age Riot (@middleageriot) January 19, 2023
Trump Calls for Journalists to Be Jailed
Oh, that darned First Amendment!
Were The Supreme Court Justices Investigated In The Dobbs Leak Probe?
How the DOJ Can Wriggle Out of This One
Prosecutors have three options in their Mar-a-Lago case—but only one of them is good.
CIA Director Held Secret Meeting with Zelensky
CIA Director William Burns traveled in secret to Ukraine's capital at the end of last week to brief President Volodymyr Zelensky on his expectations for what Russia is planning militarily in the coming weeks and months.
Top of mind for Zelensky and his senior intelligence officials during the meeting as how long Ukraine could expect U.S. and Western assistance to continue following Republicans' takeover of the House and a drop-off in support of Ukraine aid among parts of the U.S. electorate.
Trump and lawyer sanctioned almost $1 million for 'frivolous' lawsuit against Hillary Clinton
Serendipity:
Researchers find UV nail polish dryers can cause DNA damage and mutations
You may want to avoid gel manicures.
Hadn't planned on it, but good to know.
The Nigerian AI artist reimagining a stylish old age
As The World Tries To Cut Back On Fossil Fuels, Oil Companies Turn To Plastic


Badge thanks to @arcange
Join Hive using my referral link
What is Hive?
---
---