Odds and Ends — 21 January 2023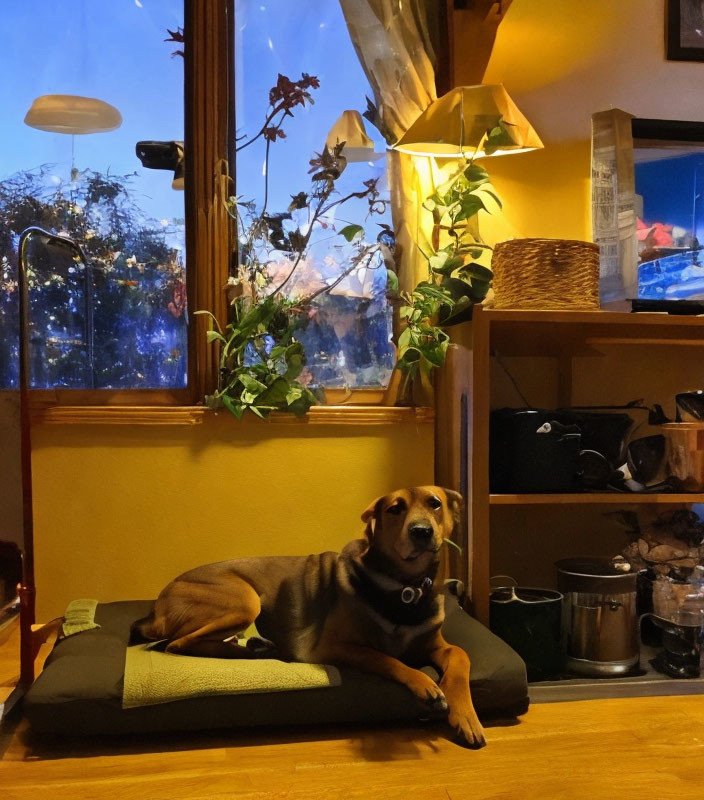 I've been playing around with
DeepDreamGenerator
's newish "text prompt" artificial intelligence image creator. This image was generated from the prompt "Best. Dog. Ever."
I made corned beef hash last night (for the first time, lamely expanding my repertoire) very loosely following this recipe but used hash browns instead of Yukon Gold potatoes, wasabi instead of horseradish, and adding chives: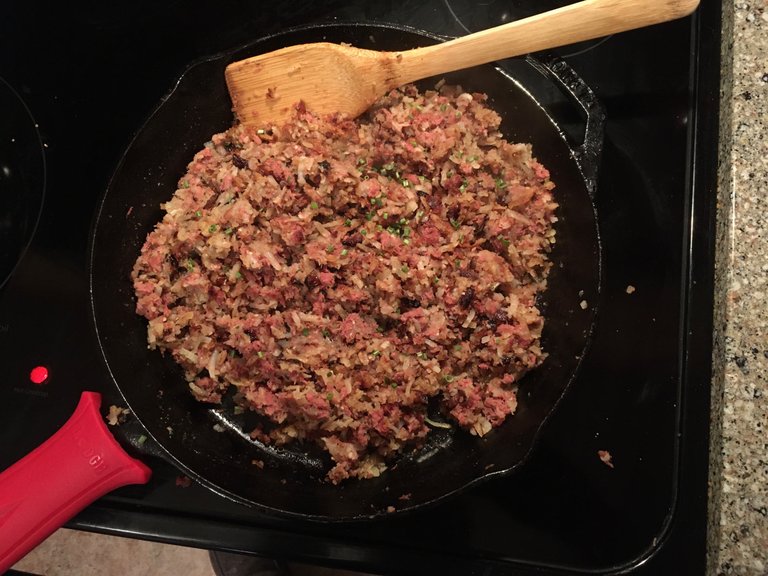 Cryptocurrency, Investing, Money, Economy, Business, and Debt:
Genesis Claims $5.1B in Liabilities in First-Day Bankruptcy Filing
The British economy is in a generation-long slough of despond, a slow-burning economic catastrophe. Real household disposable income per capita has barely increased for 15 years.
This is not normal. Since 1948, this measure of spending power reliably increased in the UK, doubling every 30 years. It was about twice as high in 1978 as in 1948 and was in touching distance of doubling again by 2008, before the financial crisis intervened. Today, it's back at those pre-crisis levels.
It's worth lingering on this point because it is so extraordinary. Had the pre-crisis trend continued, the typical Brit would by now be 40 percent richer. Instead, no progress has been made at all.
SEC charges Mango Markets exploiter for allegedly stealing $116M in crypto
Yellen Rules Out Prioritizing Debt Payments
Treasury Secretary Janet Yellen is ruling out a potential proposal from House Republicans that calls for triaging payments after the exhaustion of 'extraordinary measures' to avoid default on the federal debt.
Yellen said Friday that any failure to pay a government bill would constitute a debt default, insisting that her department doesn't have the 'systems' to prioritize debt payments.
Coronavirus News, Analysis, and Opinion:
Is it time for a reality check on rapid COVID tests?
What we know about how COVID-19 vaccines may affect menstrual cycles
Politics:
Justice Department Won't Cooperate with House Probes
The Justice Department is signaling that it has the right to not cooperate with Hill Republicans' requests to peek into their ongoing investigations.
The Justice Department letter cites a 1982 directive from President Ronald Reagan, stressing that the administration would try to respond to congressional oversight requests and avoid invoking executive privilege, reserving it for use 'only in the most compelling circumstances.'
Breaking Scientific News, New Species Discovered
Researchers have identified a previously unknown species in D.C. Like cicadas, this species stays underground for years at a time, typically in four- or eight-year intervals. Its members hide away until there is an auspicious change in the ecosystem. Then, they bust out and wreak havoc.
This species: Republicans who care about deficits.
US decides against sending tanks to Ukraine in aid package
Peggy Noonan: George Santos Has Got to Go
He shouldn't be in Congress. We all know this. It's not good enough to say they're all con men. Even in Congress there are degrees. This one's a pro, a menace, a total, not partial, fraud. If he has any qualifications for public office they haven't emerged. He is a bad example for the young: Cheating works. He is an embarrassment to the old. He is an insult to the institution.
Hell Is Other People, Specifically the People at Davos
The Supreme Court has ended their investigation into who leaked the draft opinion (Samuel Alito) on overturning Roe v. Wade (Samuel Alito) without identifying (Samuel Alito) the responsible party (Samuel Fucking Alito).

— Middle Age Riot (@middleageriot) January 20, 2023
LGBTQ people, allies dodge $1,500 fines in North Dakota
Man Who Breached Pelosi's Suite Says He's an Idiot
It's an influence scheme, with payoffs. Part of the scheme was: Hunter Biden got paid a ton of money to do nothing. He couldn't have done anything because he didn't and doesn't know anything about the energy business in Eastern Europe. So if $600,000 was quid, what was quo?
If the Republicans stick with that line of inquiry — patiently and methodically — and let the facts speak for themselves, they will do damage to President Biden and his re-election prospects. The chances of the House GOP doing anything of the sort are exactly zero.
South Carolina's execution by firing squad: The last reenactment of the Civil War?
Serendipity:
Why cop show Homicide: Life on the Street was revolutionary
Back in the day, HLotS was by far my favorite show on TV. If you've never watched it, do yourself a favor. A great ensemble cast, damn fine scripts, complex characters, what more could you ask for?


Badge thanks to @arcange
Join Hive using my referral link
What is Hive?
---
---