Odds and Ends — 24 January 2023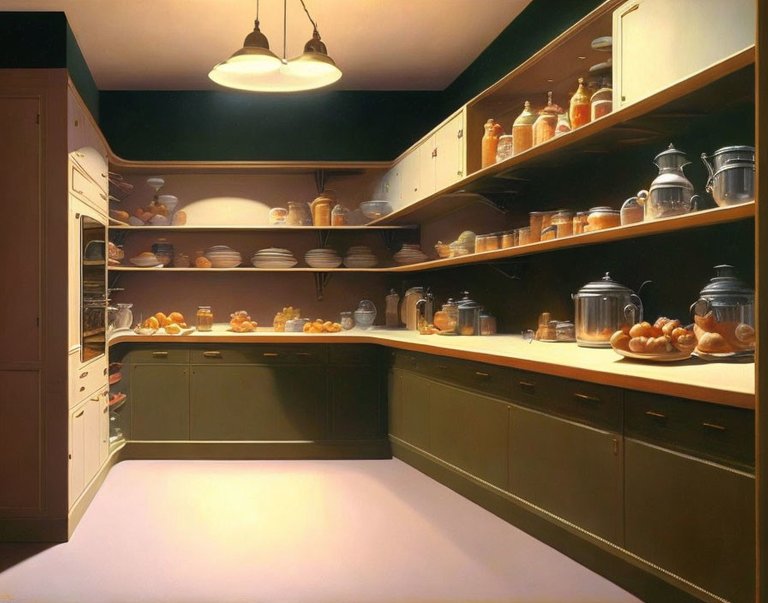 I've been playing around with
DeepDreamGenerator
's newish "text prompt" artificial intelligence image creator. This image was generated from the prompt "A well-stocked pantry and kitchen, circa 1938."
Cryptocurrency, Investing, Money, Economy, Business, and Debt:
Pakistan blackout: Cash-strapped nation cuts power to save money, then can't turn it back on
Cardano recovers from an outage on 50% relay and block-producing nodes
Low Literacy Levels Among U.S. Adults Could Be Costing The Economy $2.2 Trillion A Year
According to the U.S. Department of Education, 54% of U.S. adults 16-74 years old - about 130 million people - lack proficiency in literacy, reading below the equivalent of a sixth-grade level.
Bitcoin Miner Argo Blockchain's Shares Climb After Regaining Nasdaq Listing
M&Ms replacing spokescandies with comedian Maya Rudolph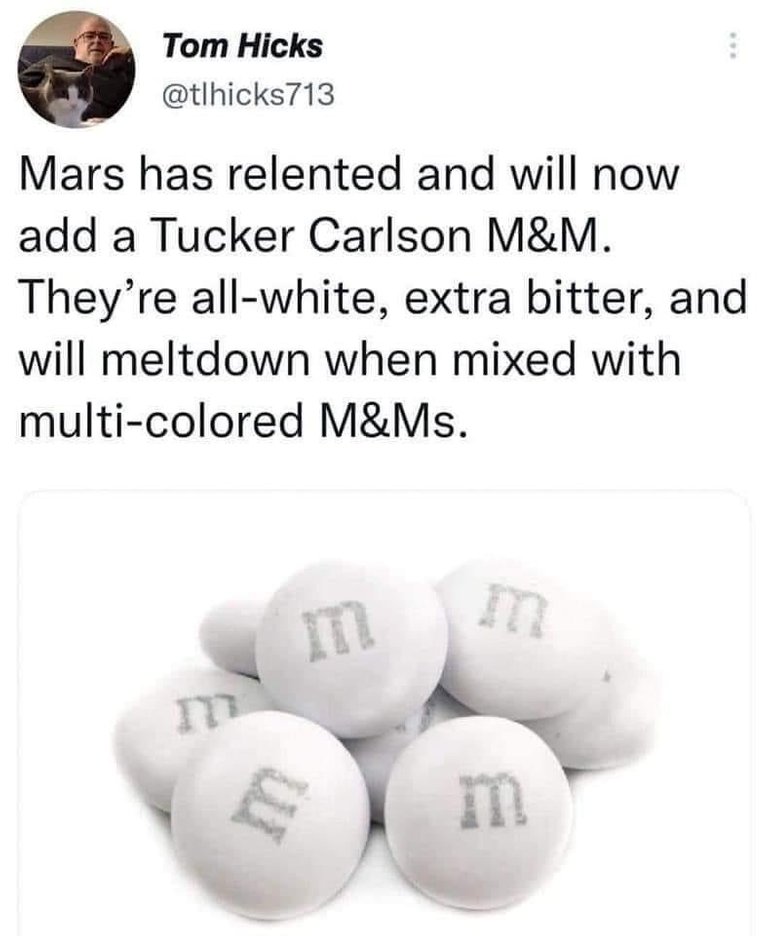 Coronavirus News, Analysis, and Opinion:
Covid, RSV and the flu: A case of viral interference?
FDA weighs process for annual COVID shots
The most common side effect of the COVID-19 vaccine is not being dead.

— Middle Age Riot (@middleageriot) January 23, 2023
Politics:
Oath Keepers Convicted of Seditious Conspiracy
A jury on Monday convicted four members of the extremist group the Oath Keepers of seditious conspiracy.
Prosecutors said the four defendants — Roberto Minuta, Joseph Hackett, David Moerschel and Edward Vallejo — used a 'perverted version of American history' to justify their actions on Jan. 6, 2021.
Jan. 6 rioter photographed in Pelosi's office convicted of 8 counts
New Arizona AG To Flip Predecessor's Sham Election Fraud Unit Into Voting Rights Task Force
Judge to Decide on Releasing Report on 2020 Election
An Atlanta judge will hear arguments Tuesday about whether an investigative report into efforts by former President Trump and his allies to overturn the 2020 election should be made public.
It's one step closer to Fulton County district attorney Fani Willis' decision about indicting Trump or his allies after she opened an investigation two years ago.
A 23-Year-Old Mayor Tried Trump's Stolen Election Playbook. Only It Worked.
Japan PM says country on the brink over falling birth rate
Japan's prime minister says his country is on the brink of not being able to function as a society because of its falling birth rate.
Fumio Kishida said it was a case of "now or never."
Um, you could stop fearing immigration.
A Guide to the Possible Forthcoming Indictments of Donald Trump
Despite all of the uncertainty, the information already available makes it possible to know what to watch for.
DOJ Accuses FBI Official Of Concealing Massive Cash Payments From Foreign Gov't
A Savage Memoir from Mike Pompeo

"Never Give an Inch: Fighting for the America I Love" is not like most books by nakedly ambitious people preparing to run for president. It's more interesting and more vicious. It's a master class in the performative anger poisoning American politics.
If Pompeo indeed runs for president, he may want to modulate the tone he has chosen in this tome. It's like being locked in a room and forced to listen to 20 hours of Tucker Carlson reruns at top volume. But it's certainly more entertaining and substantial than most campaign books. On the evidence of Never Give an Inch, Pompeo is a good husband, a good father, a good Christian and a great patriot. But no reader can fail to appreciate — as Trump did — that he really is a mean son of a bitch.
Serendipity:
Sweeping New Milky Way Portrait Captures More Than 3 Billion Stars
The Brutal Reality of Life in America's Most Notorious Jail
I've been locked up in maximum-security prisons for two decades. My time on Rikers Island was worse.
Hey EV Owners: It'd Take a Fraction of You to Prop Up the Grid


Badge thanks to @arcange
Join Hive using my referral link
What is Hive?
---
---