Odds and Ends — 26 January 2023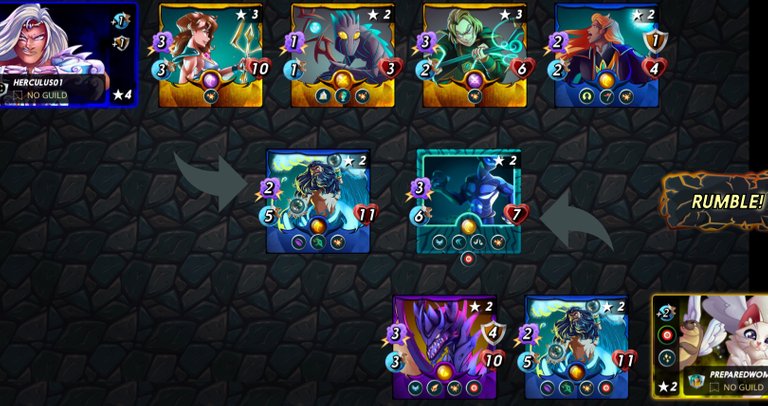 My first battle with the new Wands Out rule set.
I got lucky, my opponent missed quite often. My tank heal from Kitty helped, but I think random luck helped more.
Cryptocurrency, Investing, Money, Economy, Business, and Debt:
Binance USD Stablecoin Sees $2B Reduction in a Month Amid Token Mismanagement
Bank of Canada hikes rates, becomes first major central bank to signal pause
Bitcoin mining brings more than money to Malawi
Coronavirus News, Analysis, and Opinion:
COVID-19 Is No Longer a Public Health Emergency
COVID-19 deaths in the US continue to be undercounted, research shows, despite claims of 'overcounts'
Girl: "Grandpa, what did you do during the COVID-19 pandemic?"

Grandpa: "Well, sweetie, I blocked access to testing centers with my truck, pretended to have seizures in reaction to the vaccine, and coughed on store employees who asked me to wear a mask."

Girl: *pulls plug*

— Middle Age Riot (@middleageriot) January 24, 2023
Politics:
The Obscure Law That Could Dismantle Trump's Empire
Former President Donald Trump, faced with a New York attorney general who won't back down, is finally being forced to come up with a defense to explain why he lied relentlessly about his real estate portfolio. Her gargantuan lawsuit could bankrupt his company—and pave the way for a future criminal prosecution.
His riches are being threatened by a powerful law enforcement tool that AG Letitia James is wielding like a sledgehammer. Her civil lawsuit against him and his family—which accuses them of rampant bank and tax fraud—relies on the state's Executive Law 63 (12). Its potential to deal serious damage is evident by how desperately the former president has tried to avoid fighting it head-on.
Rather than present an actual defense, Trump has questioned for nearly a year whether that law even gives AG Letitia James the authority to target his family company. He's failed miserably.
Pair of lawsuits kick off state-federal battle over abortion pills
Republicans May Try to Buy Time on Debt Limit
House Republicans are mulling an attempt to buy time for further negotiations on federal spending and deficits by passing one or more short-term suspensions of the statutory debt ceiling this summer, including potentially lining up the deadline with the end of the fiscal year Sept. 30.
Any such short-term measure would likely be 'clean' of any strings attached or specific spending cuts, and be designed as a suspension of the borrowing cap, which had been done repeatedly over the past decade until 2021, rather than a dollar increase in the debt limit. That would presumably make it easier for Republicans to swallow voting for it after pledging to only back a debt limit increase if paired with spending cuts.
Translation: Republicans are finally realizing that they can't win a debt ceiling fight and are desperately trying to save face. Too bad, so sad.
How Trump 'Won' His Club Golf Championship
Sometimes, Reality Itself Is a Little Too Woke
Conservatives keep saying "voter suppression" is a hysterical, liberal myth. And then one of them goes and brags about it.
India's government scrambles to block a film about Modi's role in anti-Muslim riots
I guess they've never heard of the Streisand effect.
"It's a huge list": Iowa GOP bill would ban people on food stamps from buying fresh meat — and more
The list also restricts purchases of bread, cheese, oil, salt and other food staples
GOP Leaders Seek to Educate Members on Debt Limit
As Washington prepares for a drawn-out clash over raising the debt limit, House Republican leaders are embarking on an education campaign to make sure their members understand how the debt limit works, the consequences of failing to raise the ceiling, and the difference between a garden-variety government shutdown and a potential debt default.
Some GOP members have made statements on social media or in interviews that show a lack of understanding about the policy details regarding the legal limit on how much the government can borrow and what could happen if that cap isn't increased in time.
'People's Convoy' Trucker Protest Movement Says It Has Been Taken Over By Text Message 'Scammers'
Last year's trucker convoy protests threatened to storm into the nation's capital, but ended with a whimper in May as the group disbanded amid intense infighting. However, in recent days, the movement was reawakened by text message "scammers" calling for the truckers to join a multi-level marketing scheme.
Ukraine will now push for F-16 fighter jets, government adviser says
Probably a smart move on Ukraine's part. They're not asking for the F-22 or the F-35. The F-16 is still a fine aircraft, but it was designed more than 40 years ago. Thousands have been built and many countries have them as part of their arsenal. If the U.S. sent some, other countries might too. Quite capable of taking on a MiG-29, but I'm not sure about how they'd fare against the newer Su-30 fighters that the Russians have. Any Hivelandians know the answer?
Santos Lists New Treasurer Who Denies Working for Him
With a disclosure filing deadline approaching as questions swirl around his use of campaign funds, embattled Rep. George Santos' campaign appears to be left without a treasurer.
On Wednesday, several fundraising committees associated with the freshman congressman from New York filed amendments to their statements of organizations, notifying the Federal Election Commission of a new treasurer.
But the newly listed treasurer, Thomas Datwyler, a veteran campaign finance treasurer who has served on multiple other political organizations, says he does not work for the Santos campaign and that the filings were signed under his name without his consent.
Has Santos said anything that turned out to be true?
Chip Roy Will Use Debt Ceiling to Push Border Security
Rep. Chip Roy (R-TX) said he will employ brinkmanship over the federal debt ceiling debate — threatening to allow the U.S. to default on its loans — to push through his border security plan that has been criticized by members of his own party for being too extreme.
The Austin Republican introduced a bill earlier this year that would give the secretary of Homeland Security the power to bar border crossings — even for asylum-seekers — until the U.S. is able to detain all migrants crossing illegally. The bill also allows state attorneys general to sue the secretary if they determine that the administration is not adequately enforcing that policy — which would likely be the case in President Joe Biden's administration.
Yeah, good luck with that.
Biden granted more oil and gas drilling permits than Trump in his first 2 years in office
Serendipity:
The People Who Don't Read Books
Identifying as someone who categorically rejects books suggests a much larger deficiency of character.
Maybe rats didn't spread the Black Death after all, new evidence suggests


Badge thanks to @arcange
Join Hive using my referral link
What is Hive?
---
---