Odds and Ends — 26 September 2022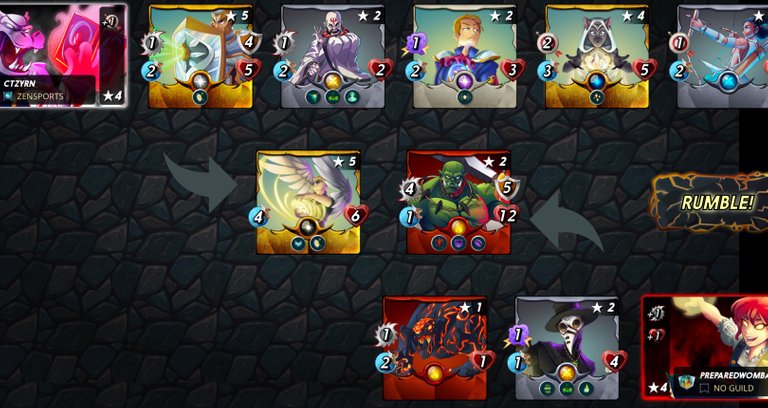 With the Reverse Speed rule set,
Grum is a beast
.
Cryptocurrency, Investing, Money, Economy, Business, and Debt:
GBP follows euro: The pound-dollar rate hits all-time low
Whatever Happened to the Starter Home?
Interpol Issues Red Notice for Do Kwon
Coronavirus News, Analysis, and Opinion:
Misinterpretation leads to false claim about Pfizer's COVID-19 vaccine and pregnancy
Claim that hydroxychloroquine is an effective early treatment for COVID-19 isn't supported by evidence from clinical trials
Politics:
Finland shuts borders with Russia as conscription age men flee Putin order
Russia Mobilizes Ukrainians to Fight Against Their Country
The drive to compel Ukrainians to battle other Ukrainians is part of a broader, if risky, effort by Moscow to mobilize hundreds of thousands of new fighters as its forces suffer huge casualties and struggle to hold off Ukrainian advances in the east and south.
It comes at the same time as a Russian-orchestrated vote that is setting the stage for the Kremlin to cleave Ukraine through an annexation that has been broadly condemned around the world.
Gunman detained after shooting at Russian draft office in Siberia
Capitol Rioter Received 9-Second Call from White House
At 4:34 pm on January 6, 2021, a cell phone registered to a Capitol rioter who had stormed the building, received a phone call from a White House landline.
The call lasted for only nine seconds.
Who placed the call and why remains a mystery, but it is notable as the only known call made from the White House to the phone of a rioter during this critical time period.
Christie Says Trump Headed for Self-Inflicted Indictment
"The more you absolutely antagonize with nonsense arguments on television that your lawyers won't make in court — because they're afraid they'll be sanctioned if they do because they have no evidence — you're pushing yourself closer to a self-inflicted indictment."
House GOP Will Try to Impeach Biden If They Win Control
Just on general principles? Because they want a President named Harris? Help me out here people, the logic eludes me.
Jake Sullivan: US will act 'decisively' if Russia uses nuclear weapons in Ukraine
America and its allies will act "decisively" if Russia uses a tactical nuclear weapon in Ukraine, US national security adviser Jake Sullivan said on Sunday, reaffirming the Joe Biden White House's previous response to mounting concerns that Vladimir Putin's threats are in increased danger of being realized.
We have communicated directly, privately and at very high levels to the Kremlin that any use of nuclear weapons will be met with catastrophic consequences for Russia, that the US and our allies will respond decisively, and we have been clear and specific about what that will entail," Sullivan told CBS's Face The Nation.
Um, if the specifics have been made clear to the Russians (i.e. they're not secrets to be hidden from Russia), why are they secret to Americans? Asking for a friend.
Meadows Texted Operative Who Tried to Seize Machines
As allies of then-President Donald Trump made a final push to overturn the election in late-December 2020, one of the key operatives behind the effort briefed then-White House chief of staff Mark Meadows about his attempts to gain access to voting systems in key battleground states, starting with Arizona and Georgia, according to text messages.
The messages, which have not been previously reported, shed new light on how Waldron's reach extended into the highest levels of the White House and the extent to which Meadows was kept abreast of plans for accessing voting machines.
Serendipity:
The Ungodly Surveillance of Anti-Porn 'Shameware' Apps
Churches are using invasive phone-monitoring tech to discourage "sinful" behavior. Some software is seeing more than congregants realize.


Badge thanks to @arcange
---
---