Odds and Ends — 27 January 2023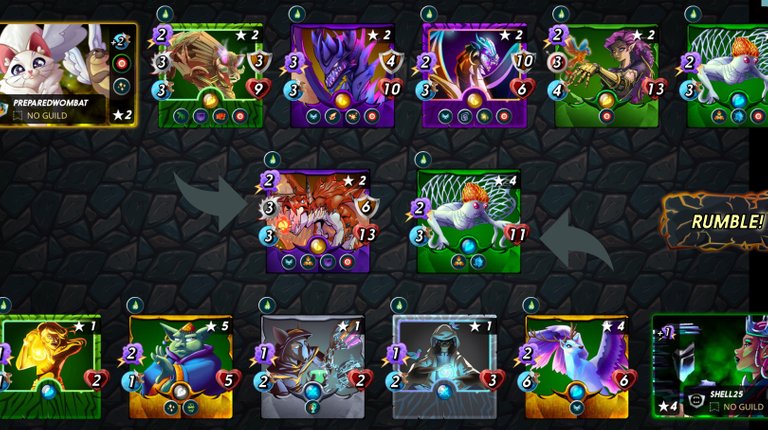 In a 99 mana battle,
I was able to use 80 mana
(Noxious Fumes and Wands Out rule sets, Dragon/Earth/Life splinters available) which turned out to be overkill.
Cryptocurrency, Investing, Money, Economy, and Debt:
Coronavirus News, Analysis, and Opinion:
Street rallies, legal conferences, and suspicions about "sudden" deaths show that anti-vax propaganda hasn't gone away — it's just evolving
Politics:
Egged on by Mr. Trump, Attorney General William Barr set out in 2019 to dig into their shared theory that the Russia investigation likely stemmed from a conspiracy by intelligence or law enforcement agencies. To lead the inquiry, Mr. Barr turned to a hard-nosed prosecutor named John Durham, and later granted him special counsel status to carry on after Mr. Trump left office.
But after almost four years — far longer than the Russia investigation itself — Mr. Durham's work is coming to an end without uncovering anything like the deep state plot alleged by Mr. Trump and suspected by Mr. Barr.
It is rare for a government body to show its work to the extent that the committee has. Normally, footnotes in an investigative report point to interviews readers can't access. They refer to grand jury transcripts, internal memorandums of interviews and other materials the reader cannot simply click on and search. The Jan. 6 report's 4,286 endnotes, small print that people so often skip, by contrast, offer a guide to this vast and vital public record.
For nearly a month, I have studied the footnotes and the document they support. Legal scholars, historians and others will analyze this material for years to come, but already some takeaways are clear. Notably, the committee shared not just its interpretation of events and the raw material from which it drew but also used the notes to make thousands of connections between the two. It's a powerful model for future investigative bodies, one that allows anyone to check the committee's interpretation of its evidence. It also offers pointers to journalists as to where to find the good stuff in the pile of material just dropped in their laps.
Moscow will need many more combat soldiers to achieve the three-to-one ratio necessary for an attacking force.
Erdogan has focused on Stockholm's stance toward Kurdish exile groups, but Ankara's real demand is the end of U.S. support for Kurds in Syria.
New records show Trump received direct updates from people at the coliseum, his allies pressured the lead contractor on when to report findings, and that contractor asked people close to the former president if he could help pay for it. This all happened as leaders of the state Senate publicly denied Trump had any involvement in their effort.
Serendipity:


Badge thanks to @arcange
What is Hive?
---
---