Odds and Ends — 28 November 2022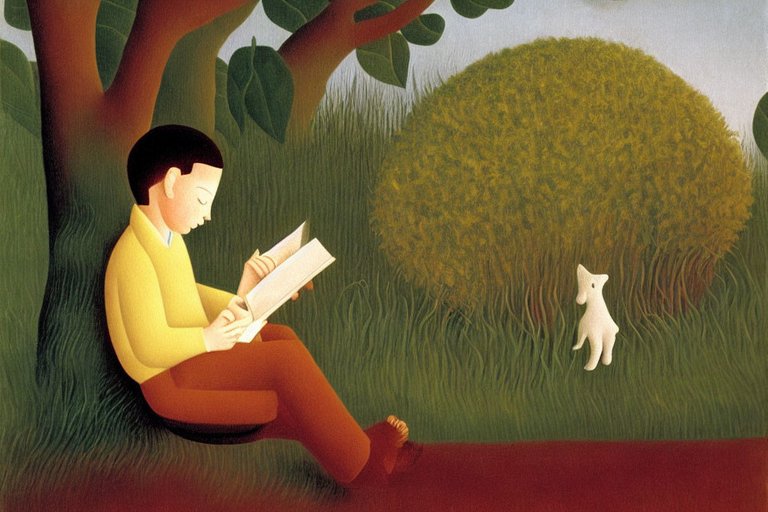 I've been playing around with
DeepDreamGenerator
's newish "text prompt" artificial intelligence image creator. This image was generated from the prompt "Boy reading a book, in the style of Henri Rousseau."
Cryptocurrency, Investing, Money, Economy, Business, and Debt:
Alameda Research withdrew $204M ahead of bankruptcy filing
One question that motivated this reporting with @gebeloffnyt: Why are so many Boomer empty nesters hanging onto large homes, which limits options for younger buyers? It turns out many simply can't afford to move: https://t.co/dH7S9M6o5Y

— Dana Goldstein (@DanaGoldstein) November 27, 2022
Nearly half of Americans earning more than $100K now report living paycheck to paycheck
How Afghanistan's Money Exchangers Have Worked Around the Taliban
They are, increasingly, the only financial link that connects the country to the rest of the world.
Coronavirus News, Analysis, and Opinion:
'They are invisible': the migrant workers struggling in wake of India's Covid response
Post Omits Paxlovid's Ability to Protect Against Severe COVID-19, Death
Politics:
Twitter Grapples with Chinese Spam
Twitter's radically reduced anti-propaganda team grappled on Sunday with a flood of nuisance content in China that researchers said was aimed at reducing the flow of news about stunning widespread protests against coronavirus restrictions.
Numerous Chinese-language accounts, some dormant for months or years, came to life early Sunday and started spamming the service with links to escort services and other adult offerings alongside city names.
The result: For hours, anyone searching for posts from those cities and using the Chinese names for the locations would see pages and pages of useless tweets instead of information about the daring protests as they escalated to include calls for Communist Party leaders to resign.
Trump Refused to Condemn White Supremacist
Donald Trump repeatedly refused to disavow the outspoken antisemite and white supremacist Nick Fuentes after they spoke over dinner at his Mar-a-Lago resort, rejecting the advice from advisers over fears he might alienate a section of his base.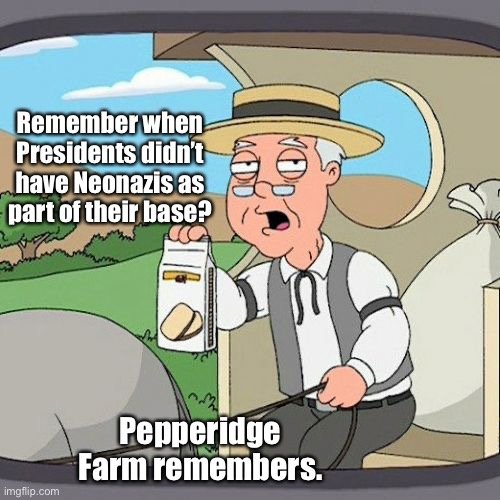 U.S. and NATO Scramble to Arm Ukraine
Now, nine months into the war, the West's fundamental unpreparedness has set off a mad scramble to supply Ukraine with what it needs while also replenishing NATO stockpiles. As both sides burn through weaponry and ammunition at a pace not seen since World War II, the competition to keep arsenals flush has become a critical front that could prove decisive to Ukraine's effort.
Conservative states are blocking trans medical care. Families are fleeing.
If my son were a Proud Boy, I'd be an Ashamed Man. pic.twitter.com/tWmccOQxqn

— Middle Age Riot (@middleageriot) November 27, 2022
German government seeks to ease rules for naturalization
After Mueller, legal experts hope for a more vocal special counsel
House GOP Will Pull Back on Ukraine Funding
Rep. Mike Turner (R-OH) on Sunday said Congress does not need to pass 'Democrat bills' with big price tags to help Ukraine, saying the incoming Republican majority in the House will spend less money to fund Kyiv's war against Russia.
I think they'll find that Presidents have many ways to advance foreign policy goals that don't need Congressional approval.
Satellite Imagery Shows Extensive Destruction Of Ukraine Power Grid
Russian attacks on energy grid amount to genocide, says Ukraine
That might be a hard sell internationally. Attacks on the infrastructure of an adversary are nothing new. The U.S. targeted the Iraqi electrical grid in 1991. But I suppose that hypocrisy never goes out of style in Washington.
Republicans and billionaires are selling Americans a deadly caricature of "freedom"
Serendipity:
It's Public Land. But the Public Can't Reach It.
Why Gary Larson's Far Side Comics Don't Have Recurring Characters


Badge thanks to @arcange
---
---