Odds and Ends — 28 September 2022
I opened my first Riftwatchers pack; pretty damn good: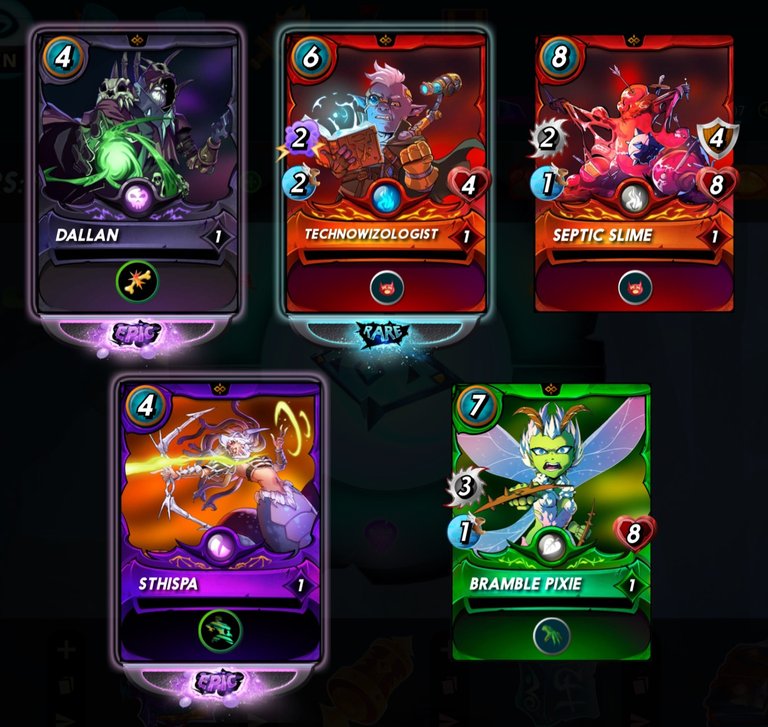 And my second Riftwatchers pack opening was also none too shabby: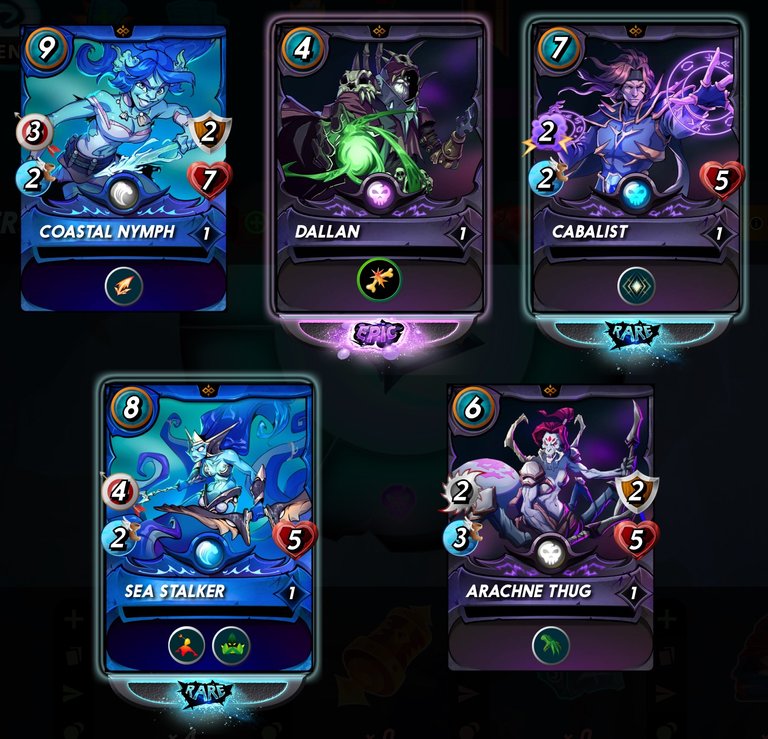 This
was the first time I'd seen Coeurl Lurker deployed in a battle (46 mana, Explosive Weaponry and Melee Mayhem rule sets). Coeurl didn't last long:
Cryptocurrency, Investing, Money, Economy, Business, and Debt:
Consumer Confidence Rises Again
U.S. consumer confidence rose for a second month in September to the highest since April, indicating a strong job market and lower gas prices are contributing to more optimistic views of the economy.
IRS Bungled Child Tax Credit Payments
The Internal Revenue Service sent $1.1 billion in advanced child tax credit payments during 2021 to people who shouldn't have gotten them, and failed to send $3.7 billion to eligible households.
China's Growth Falls Behind the Rest of Asia
China's economic output will lag behind the rest of Asia for the first time since 1990, according to new World Bank forecasts that highlight the damage wrought by President Xi Jinping's zero-Covid policies and the meltdown of the world's biggest property market.
Coronavirus News, Analysis, and Opinion:
Study confirms link between COVID-19 vaccination and temporary increase in menstrual cycle length
Rising Covid-19 cases in the UK may be a warning for the US
Politics:
Roger Stone Urged Violence Just Before the Election
The day before the 2020 election, Roger Stone, the long-time Republican operative and ally of former President Donald Trump, said in front of a documentary film crew that he had no interest in waiting to tally actual votes before contesting the election results.
Said Stone, in the video: "Fuck the voting, let's get right to the violence."
'Afraid of losing their power': Judge decries GOP leaders who back Trump election claims
A federal judge delivered a blistering rebuke of Republican Party leaders Tuesday for what she said was a cynical attempt to stoke false claims of election fraud of the kind that fueled the Jan. 6 attack on the Capitol.
Public Discourse Has Descended Into Nonsense
A perilous war rages in Europe, as a failing tyrant with nuclear weapons launches desperate new waves of cannon fodder against a nation whose defense we are financing and reinforcing. In Asia, the emerging Chinese superpower is in the throes of a significant economic and social upheaval that may propel it toward the full-scale confrontation it increasingly threatens with Taiwan, an island whose people we are pledged to defend.
At home we are caught in the worst of economic traps—as the Federal Reserve inflicts unavoidable monetary pain to kill the surging inflation incurred by its avoidable mistake. Meanwhile the global economy seems to be sliding into a potentially serious recession, and financial markets are eroding our wealth at a dizzying pace.
But at a time when the need for quiet, calm deliberation has never been greater, the U.S. is engaged in a conversation that sounds less like the Constitutional Convention of 1787 than the game room of a psychiatric institution.
In a big Jan. 6 case, Oath Keepers go on trial for seditious conspiracy
Capitol Rioter Who Assaulted Police Sentenced to 7 Years
A Donald Trump fan who brought his teenage son along as he assaulted then-D.C. police officer Mike Fanone and another officer at the Capitol on Jan. 6 was sentenced to more than seven years in prison on Tuesday.
Meta disables Russian propaganda network targeting Europe
Russia Prepares to Annex Parts of Ukraine
Russia is set to formally annex occupied territories in Ukraine after staging referendums that involved coercion, threats and, in some places, soldiers going door to door and forcing people to vote at gunpoint.
Marjorie Taylor Greene is having a contest where the winner gets to join her for a day of hunting wild hogs.

Let's hope Dick Cheney wins.

— Middle Age Riot (@middleageriot) September 27, 2022
Dr. Oz Slams Fetterman for 'Kicking Authority in the Balls'
The Key Ingredients Of Christian Nationalism
In recent political speeches, DeSantis has been using a verse from Ephesians 6 ("Put on the full armor of God, so that you can take your stand against the devil's schemes"), but with a notable substitution: instead of "the devil's," he has said "the left's." The meaning is not lost on evangelical audiences, who are well familiar with the actual words of the verse.
Gadsden County commissioner appointed by Gov. DeSantis resigns after KKK costume photo emerges
Gadsden County religious leaders are demanding a local commissioner and Gov. Ron DeSantis "come forward" to address allegations that the commissioner resigned last Friday after a photo surfaced purportedly showing him wearing a Ku Klux Klan robe and hood at what could have been a Halloween party years earlier.
This brings to the surface a fuzzy memory of the strangest Halloween party I've ever attended. 40+ years ago, a woman I was going to college with invited me to a party. She said she'd be late because of work, but that I could meet her boyfriend there so that I'd know at least one person at the party. I'd never met her boyfriend so asked how I'd know him. "He's going as Charles Manson." As it turned out, his costume consisted entirely of a swastika drawn on his forehead. The dude was the spitting image of Manson. Then things got weird. A guy showed up dressed as a Klansman. Three black guys at the party were not amused. And then things got even weirder — all four of them went off into a corner and started doing bong hits. WTF?
Serendipity:
'I'd rather eat an actual burger': why plant-based meat's sizzle fizzled in the US
They Were Entitled to Free Care. Hospitals Hounded Them to Pay.


Badge thanks to @arcange
---
---