Odds and Ends — 29 June 2022
Cryptocurrency, Investing, Money, Economy, and Debt:
Public Pension Funds Borrowing Money to Invest
U.S. public pension funds don't have nearly enough money to pay for all their obligations to future retirees. A growing number are adopting a risky solution: investing borrowed money. As both stock and bond markets struggle, it's a precarious gamble.
Accounting giant Ernst & Young admits its employees cheated on ethics exams
Coronavirus News, Analysis, and Opinion:
You Could Have Long COVID and Not Even Know It
How America's racial divisions have echoes in the coronavirus pandemic
Meanwhile, in The Land of Splinters:
Beware the Kitty (40 mana, Taking Sides and Close Range rule sets, all splinters available):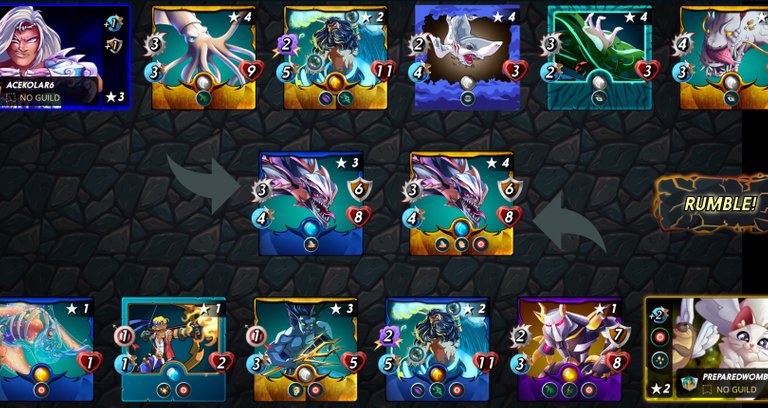 Failed Summoner combined with Tank Heal can be a powerful combination: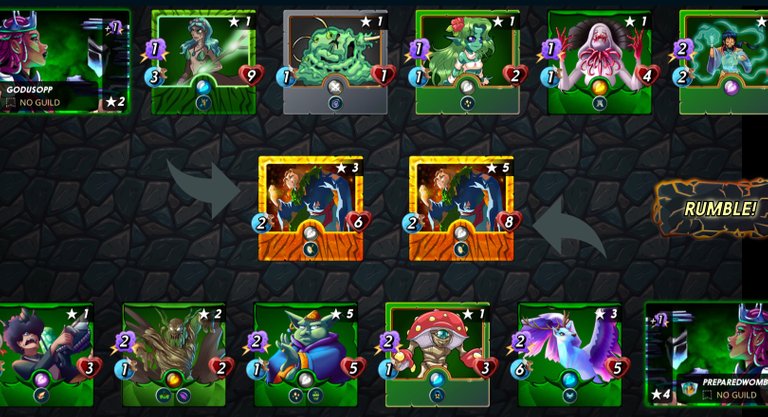 Politics:
'This is a bombshell': Trump aides left speechless by Hutchinson testimony
Trump Lunged At Secret Service Agent, Trying To Steer Motorcade To Capitol
"I think most Americans know that attempting to influence witnesses to testify untruthfully presents very serious concerns," Jan. 6 committee Vice Chair Rep. Liz Cheney says.

Cheney shared messages that witnesses who have testified received ahead of their depositions. pic.twitter.com/YhrXPTMICg

— CBS News (@CBSNews) June 28, 2022
Cassidy Hutchinson Held Their Manhoods Cheap
They all knew. But only the 26-year-old staffer would testify about it under oath.
It was the most chilling depiction yet of a president in charge of an attempted coup. Trump knew exactly what was happening and what he was doing. He knew he was acting in violation of his oath of office and inciting violence in order to stay in office. He repeatedly refused to listen to reason, or to change course.
More than any other hearing to date, the audience for today's hearing was not just the American public but also the Attorney General. Time and again, Hutchinson gave testimony about serious federal crimes.
One thing is clear in my mind: Meadows will get indicted for his failure to appear. My guess is that ultimately he shows.

— Mick Mulvaney (@MickMulvaney) June 28, 2022
Republicans Are Trying to Cover Up the Greatest Political Scandal in American History
The GOP still won't admit it even deserves to be investigated.
…Republicans have responded to the stream of revelations by dismissing them as boring and partisan. Their party-controlled media have either ignored the hearings, engaged in frantic whataboutism, or supplied talking points to distract from the damning news. They have turned against the only members of their party willing to participate in the hearings, branding them as traitors.
This in turn has sent a message to every staffer privy to the coup who is contemplating the choice to share what they know or stick to the omertà.
"'I don't fucking care that they have weapons. They're not here to hurt me. Take the fucking mags away. Let my people in. They can march to the Capitol from here. Let the people in. Take the fucking mags away.'" pic.twitter.com/0hDWDYmTLl

— George Conway🌻 (@gtconway3d) June 28, 2022
Russia Brags About Airstrike That Killed 20 at Ukrainian Shopping Mall
Tucker Carlson: "What kind of person has their staff smash their cell phones with a hammer?"

Also Tucker Carlson: https://t.co/HlpTKNJ4f6

— Chris Espinosa (@cdespinosa) June 28, 2022
Did violence follow Roe decision? Yes — almost all of it against pro-choice protesters
Right claimed to fear pro-choice "rage" after SCOTUS decision — but so far the violence is directed at protesters
Turkey Now Supports Finland and Sweden in NATO
Under Oath:
CHENEY: General Flynn, do you believe the violence on Jan. 6 was justified morally?
FLYNN: Take the Fifth.
CHENEY: Do you believe the violence on Jan. 6 was justified legally?
FLYNN: Fifth.
CHENEY: General Flynn, do you believe in the peaceful transfer of power in the United States of America?
FLYNN: The Fifth.
Serendipity:
A new attorney helped clear an innocent man of a murder sentence after 32 years in prison


Badge thanks to @arcange
---
---