Odds and Ends — 29 November 2022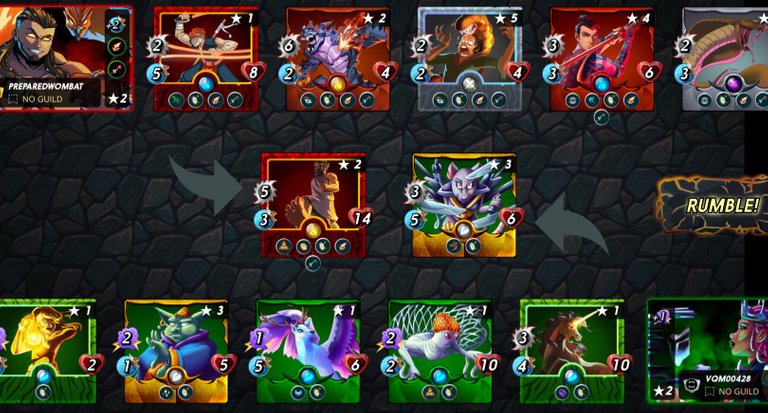 Winning a battle by being the last one standing is good, but
winning without losing any monsters is better
(42 mana, Broken Arrows and Counterspell rule sets).
Cryptocurrency, Investing, Money, Economy, Business, and Debt:
Kraken settles with US Treasury's OFAC for violating US sanctions
Mining Coal in Your Garden Is a Lucrative Business in Poland
BlockFi Files for Bankruptcy as FTX Contagion Spreads
BlockFi received a $400 million line of credit from FTX earlier this year.
Coronavirus News, Analysis, and Opinion:
Xi Has Few Good Options to End Historic Covid Protests
Beijing could wait out the protests. But on everything else, time is against it. The healthcare system is creaking under the mass testing of millions of people every day, and people's livelihoods are eroding as the economy stalls. Yet lifting restrictions could lead to more than 1mn Covid deaths, due to the low vaccination rate among the elderly.
Covid deaths skew older, reviving questions about 'acceptable loss'
While older Americans have consistently been the worst hit during the crisis, as evident in the scores of early nursing home deaths, that trend has become more pronounced. Today, nearly 9 in 10 covid deaths are in people 65 or older — the highest rate ever.
Some epidemiologists and demographers predict the trend of older, sicker and poorer people dying at disproportionate rates will continue, raising hard questions about the trade-offs Americans are making in pursuit of normalcy — and at whose expense.
Fauci Says He Has a 'Completely Open Mind' to Covid Lab Leak Theory
Twitter Will No Longer Enforce Covid Misinformation Policy
Twitter said it will no longer enforce its longstanding Covid misinformation policy, yet another sign of how Elon Musk plans to transform the social media company he bought a month ago.
Politics:
Judge Reprimands Trump's Lawyers
Judge Juan Merchan reprimanded lawyers for the Trump Corporation for filing motions and new exhibits late Sunday night that they want to introduce Monday morning when they question Mazars accountant Donald Bender, telling them he will no longer accept any motions from the attorneys.
Defense attorneys had submitted 18 exhibits to the prosecution around midnight.
Ye and Fuentes Dine With Racist, Anti-Semitic, White Supremacist Ex-POTUS
14 years on, NATO to renew a vow to Ukraine
NATO returns on Tuesday to the scene of one of its most controversial decisions, intent on repeating its vow that Ukraine — now suffering through the 10th month of a war against Russia — will join the world's biggest military alliance one day.
NATO foreign ministers will gather for two days at the Palace of the Parliament in the Romanian capital Bucharest. It was there in April 2008 that U.S. President George W. Bush persuaded his allies to open NATO's door to Ukraine and Georgia, over vehement Russian objections.
New York Times, European news outlets call on US to drop charges against Assange
Former Obama lawyer Ian Bassin: The coming indictment of Donald Trump will break his power
Former associate White House counsel says Garland, DOJ are going "by the book" and have a "rock solid" case
The left's message for the Fed: Stop punishing workers
Powell faces backlash for suggesting that unemployment likely needs to rise to ease wage growth and tame surging prices.
Russia Abruptly Postpones Arms Control Talks
U.S. Weighs 150-Km Range Weapon for Ukraine
The Pentagon is considering a Boeing proposal to supply Ukraine with cheap, small precision bombs fitted onto abundantly available rockets, allowing Kyiv to strike far behind Russian lines as the West struggles to meet demand for more arms.
From territory currently held by the Ukrainian military, this would put the northern third of Crimea and almost all of the Donbass within range.
Trump, Done with Democracy, Calls on Kari Lake to Be 'Installed' as Arizona's Governor
Serendipity:
Picture Limitless Creativity at Your Fingertips
Artificial intelligence can now make better art than most humans. Soon, these engines of wow will transform how we design just about everything.
Climate change is making the weather more severe. Why don't most forecasts mention it?


Badge thanks to @arcange
---
---