Odds and Ends — 3 December 2022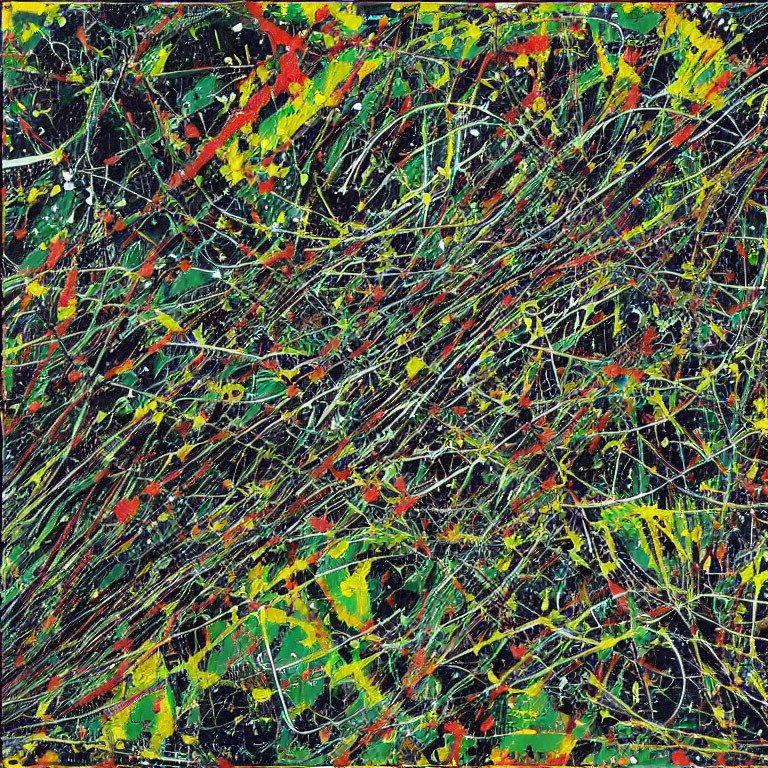 I've been playing around with
DeepDreamGenerator
's newish "text prompt" artificial intelligence image creator. This image was generated from the prompt "An integrated circuit, in the style of Jackson Pollock."
Cryptocurrency, Investing, Money, Economy, Business, and Debt:
Coronavirus News, Analysis, and Opinion:
Politics:
PHOTO: When nobody wasted time speculating on the mental health of Nazis. pic.twitter.com/19iV5R9cqR

— Middle Age Riot (@middleageriot) December 2, 2022
I want to stress that this checklist will not protect you against all dinners with Nazis. Even the great Swedish diplomat Raoul Wallenberg, who saved tens of thousands of Jews in Budapest during the war, found himself having dinner with Adolph Eichmann one evening, after all."
But the checklist will save you from most common accidental Nazi dining experiences.
And to state the obvious, DOJ's decision to fight Cipollone & Philbin's executive privilege claims shows they are moving like a freight train directly at Donald Trump.

— Harry Litman (@harrylitman) December 2, 2022
The report confirms a ProPublica and Texas Tribune investigation that found the privately built fencing could collapse during major flooding. The federal government resisted making the findings public for more than a year.
Elizabeth Prelogar dared to challenge federal courts' power while arguing before the justices. They were not pleased.
The fact that the former President had dinner with a guy that was SO nazi, that he disavowed knowing him by saying the dinner was supposed to be with a guy who just said Hitler is dope, is definitely something unimaginable on alternate sane Earth.

— Adam Kinzinger #fella (@AdamKinzinger) December 1, 2022
Serendipity:


Badge thanks to @arcange
---
---