Reseña: Chicago Party Aunt // Review: Chicago Party Aunt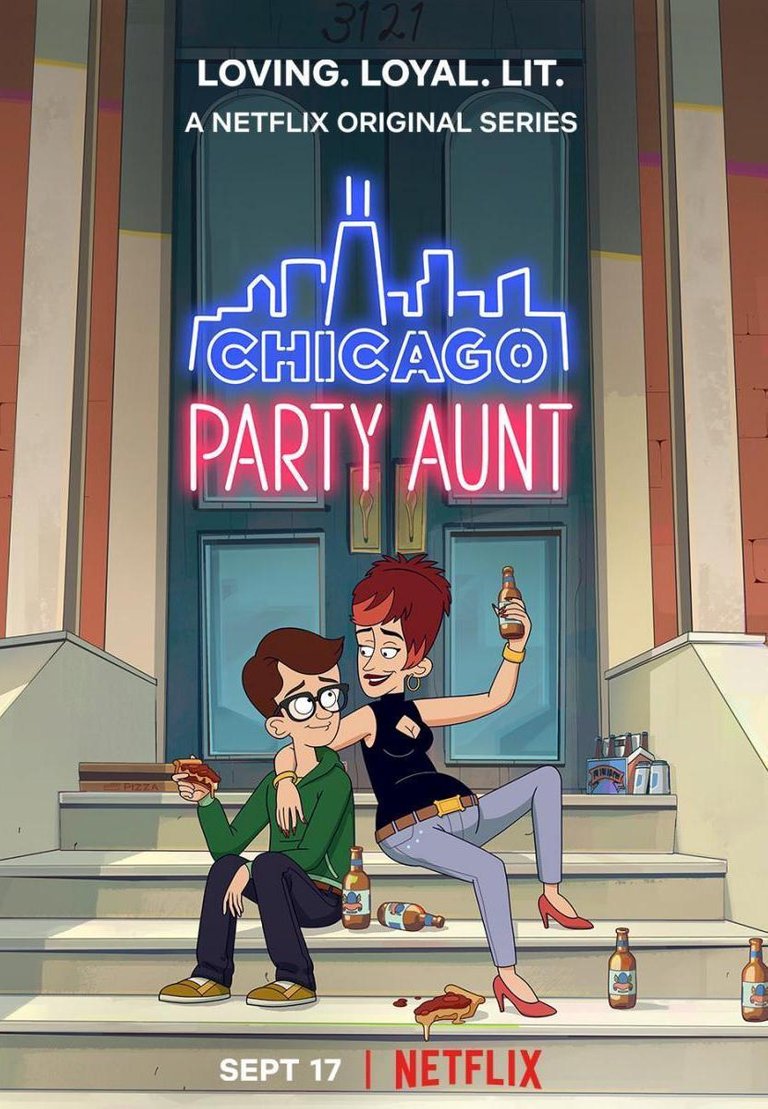 Desde que salió Family Guy de Seth MacFarlane, las series animadas para adultos han tenido ese estilo como punto de referencia, una mezcla de humor ácido y situaciones incómodas. Chicago Party Aunt estrenó hace unas semanas en Netflix, donde puedes ver sus primeros ocho episodios, serán en total 16. Entre los creadores destaca Chris Wistake. La historia se basa en una cuenta ficticia de Twitter.
Ever since Seth MacFarlane's Family Guy came out, animated series for adults have had that style as a reference point, a mixture of acid humor and uncomfortable situations. Chicago Party Aunt premiered a few weeks ago on Netflix, where you can watch its first eight episodes, there will be 16 in total. Among the creators Chris Wistake stands out. The story is based on a fictional Twitter account.
Diane Dunbrowski es la tía de Daniel, ambos en un momento de grandes cambios, deciden probar vivir juntos por un tiempo. Ambos viven en Chicago con familiares, trabajos y conocidos cerca. En el transcurso de la historia veremos como Diane, mientras sortea sus propios problemas, apoya a Daniel a adaptarse a la adultez.
Diane Dunbrowski is Daniel's aunt, both in a moment of great change, decide to try living together for a while. They both live in Chicago with family, jobs and acquaintances nearby. Over the course of the story we will see how Diane, while navigating her own issues, supports Daniel as he adjusts to adulthood.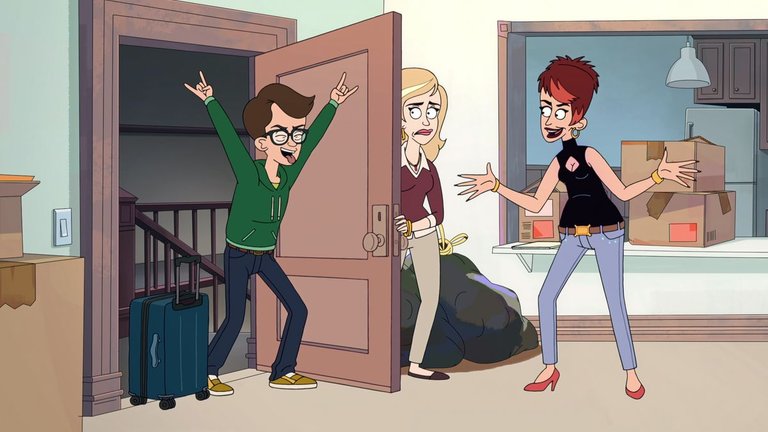 Fuente
En los capítulos veremos historias que involucran a los personajes principales, mientras conocemos mucho de la forma de vida y eventos de Chicago. Como mencione al principio el humor es ácido, y las situaciones bizarras no paran de darse. Por mi parte considero que hay capítulos buenos y pasables, mientras otros son realmente olvidables. En todo caso, no la considero la mejor serie de su tipo pero ni de cerca la peor.
In the chapters we will see stories involving the main characters, while getting to know a lot about the way of life and events in Chicago. As I mentioned at the beginning, the humor is acidic, and the bizarre situations are non-stop. For my part I consider that there are good and passable chapters, while others are really forgettable. In any case, I don't consider it the best series of its kind, but not even close to the worst.
En términos de animación no innova mucho y en otros aspectos técnicos, es simplemente aceptable.
In terms of animation it doesn't innovate much and in other technical aspects, it's just acceptable.
Si te gustan series como Family Guy o South Park, puede que esta sea una interesante opción para probar.
If you like series like Family Guy or South Park, this might be an interesting option to try.
---
---