Reseña: El menú // Review: The Menu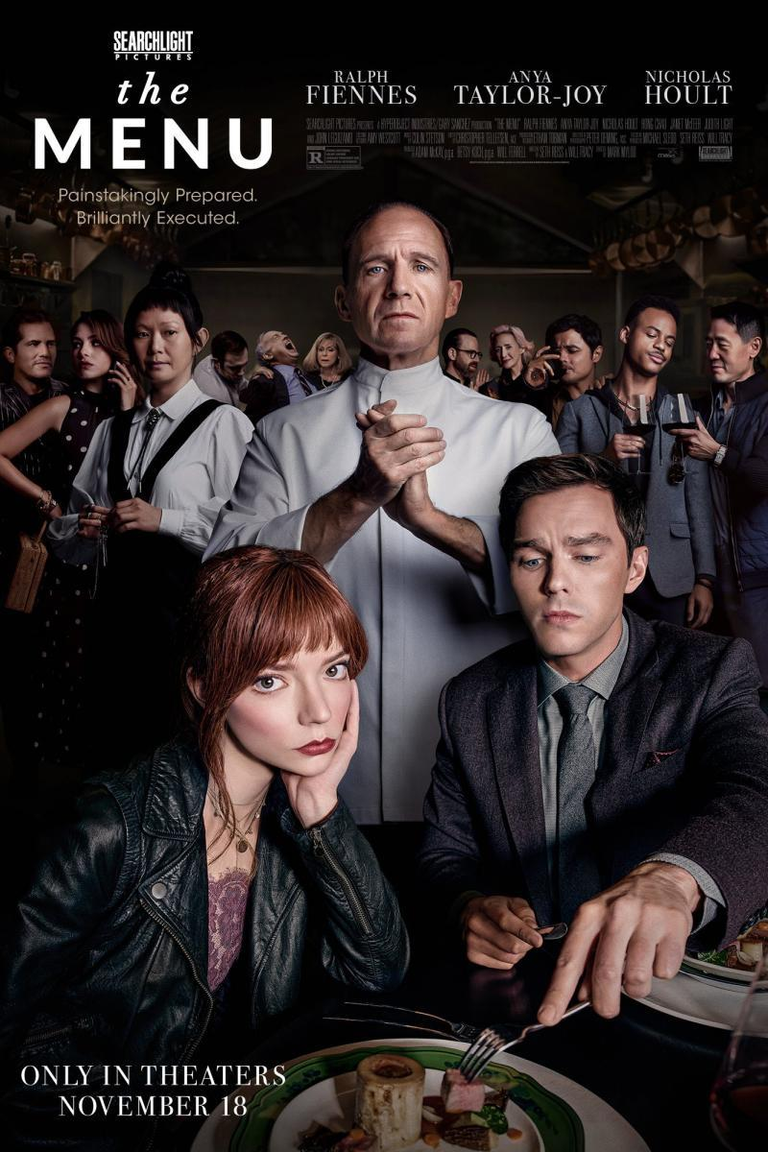 Luego de ver esta película, he de decir que me recuerda a "El hoyo", una película que muestra una situación un tanto surrealista y que está cargado de mensajes y simbolismo. Estrenada en 2022, su director es Mark Mylod.
After watching this film, I have to say that it reminds me of "El hoyo", a film that shows a somewhat surreal situation and is loaded with messages and symbolism. Released in 2022, its director is Mark Mylod.
Sinopsis: A una isla han llegado un grupo de comensales a un restaurante muy exclusivo. Donde el chef ha decidido servirles un menú muy especial. Este menú comenzará a transformarse de un tanto inusual a uno tétrico.
Synopsis: A group of diners have arrived on an island to a very exclusive restaurant. Where the chef has decided to serve them a very special menu. This menu will begin to transform from somewhat unusual to a gloomy one.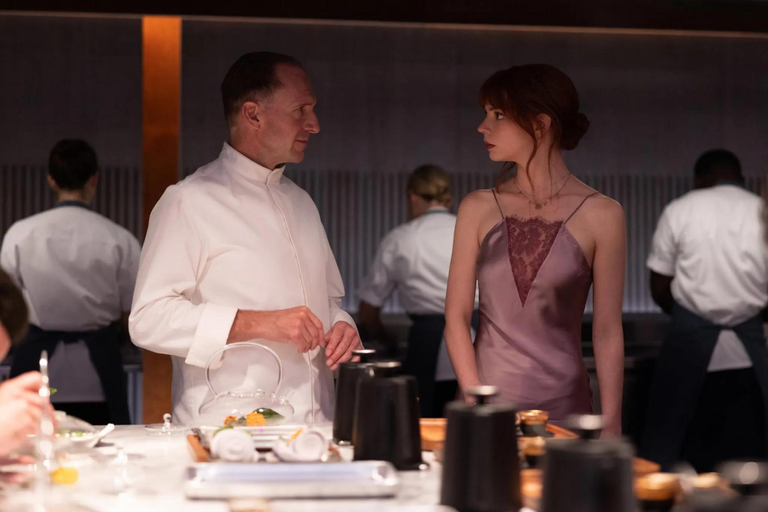 Lo considero un thriller con mínimos toques de terror. Uno de los comensales, Margot,, es una chica que ha sido invitada pero que no está en la lista original de invitados. A su vez, el chef irá mostrando mediante el menú su desprecio a su situación actual y a sus comensales.
I consider it a thriller with minimal horror touches. One of the diners, Margot, is a girl who has been invited but is not on the original guest list. In turn, the chef will be showing through the menu his contempt for his current situation and his guests.
Es una cinta con muchos mensajes, especialmente enfocados en criticar el mundo elitista que rodea a la cocina gourmet. Donde gente que no aprecia o realmente no está interesada en comer, es la única que puede acceder a ir a esos caros restaurantes. Igual hay un intento de los personajes de intentar escapar de la situación pero principalmente es mostrar el lado negativo de ese mundo. Lo mejor es sin duda lo original que se siente, la forma de mandar esos mensajes.
It is a film with many messages, especially focused on criticizing the elitist world that surrounds gourmet cuisine. Where people who don't appreciate or are not really interested in eating, are the only ones who can afford to go to those expensive restaurants. Maybe there is an attempt by the characters to try to escape the situation but it is mainly to show the negative side of that world. The best part is undoubtedly how original it feels, the way it sends these messages.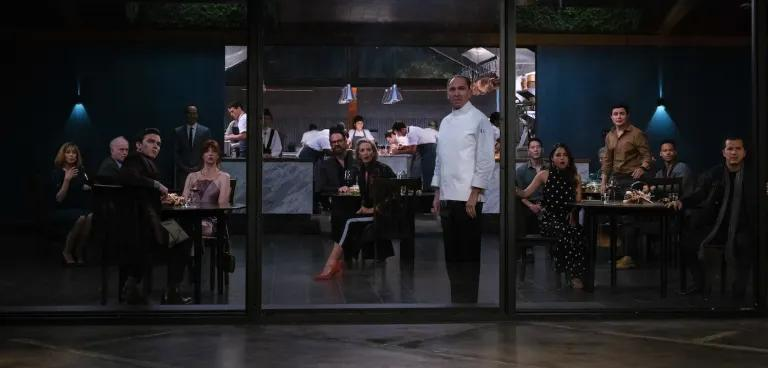 La fotografía es buena, le da un suficiente aire tétrico que genera escalofríos. La actuación destaca tanto en Margot, Anya Taylor-Joy, y en el chef Julian, interpretado por Ralph Fiennes.
The cinematography is good, giving it just enough of a creepy, creepy feel to it. The acting is outstanding in both Margot, Anya Taylor-Joy, and chef Julian, played by Ralph Fiennes.
Una película entretenida, que si bien trata de mandar mensajes interesantes, destaca mucho la forma en que lo cuenta. Recomendable.
An entertaining film, that although it tries to send interesting messages, the way in which it tells them stands out. Recommended.
Calificación personal: 7.8 de 10
Personal rating: 7.8 out of 10
---
---