Reseña: Metal Lords // Review: Metal Lords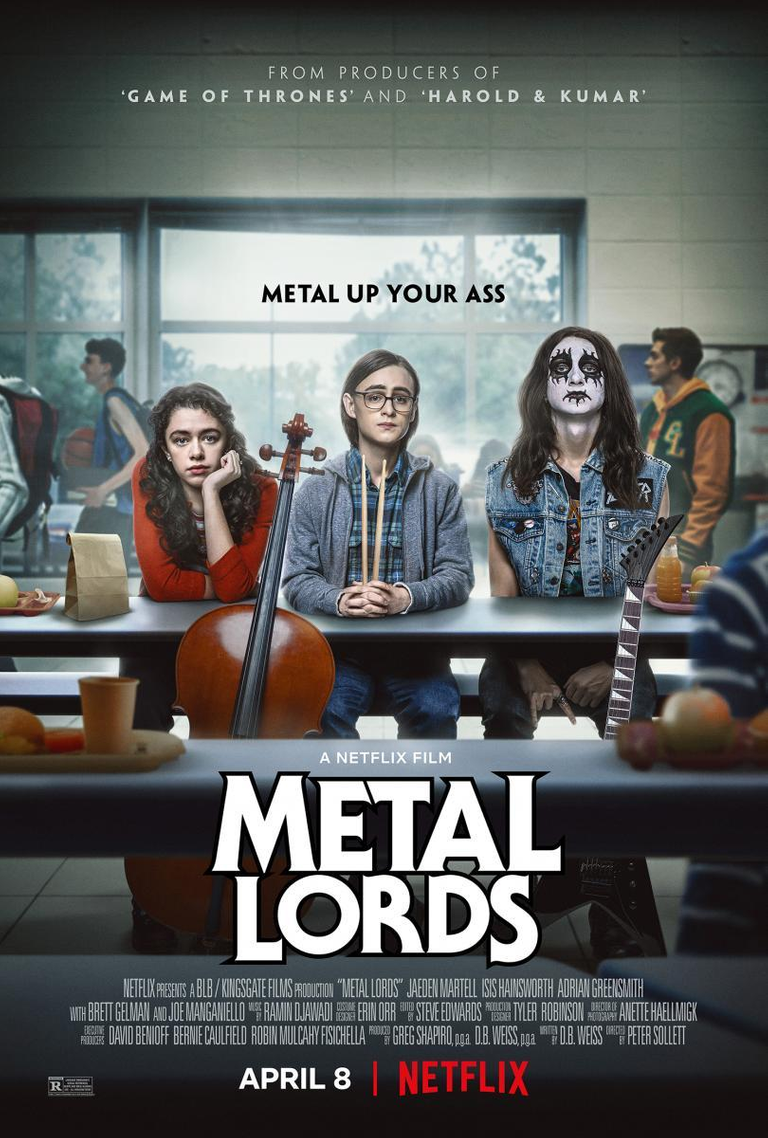 Las películas de jóvenes en la preparatoria o escuela tienden a tener ciertos tópicos que se repiten bastante; sin embargo, no dejan de tener su propio encanto, en esta ocasión veremos a un grupo de inadaptados volverse una banda de metal. Fue estrenada hace poco en Netflix, siendo el director Peter Sollett.
Movies about young people in high school tend to have certain topics that are repeated quite often; however, they still have their own charm, this time we will see a group of misfits become a metal band. It was recently released on Netflix, being the director Peter Sollett.
Sinopsis: Hunter y Kevin son unos jóvenes ajenos a la vida común en su escuela, por ello deciden formar una banda de metal, Skullfucker. Luego, al verse retados decide afrontar una pronta batalla de bandas; para ello, deberán practicar, buscar nuevos miembros y sobre todo tratar de mantenerse cuerdos en el camino.
Synopsis: Hunter and Kevin are young people alienated from the common life in their school, so they decide to form a metal band, Skullfucker. Then, when they are challenged, they decide to face an early battle of the bands; to do so, they must practice, look for new members and above all try to stay sane along the way.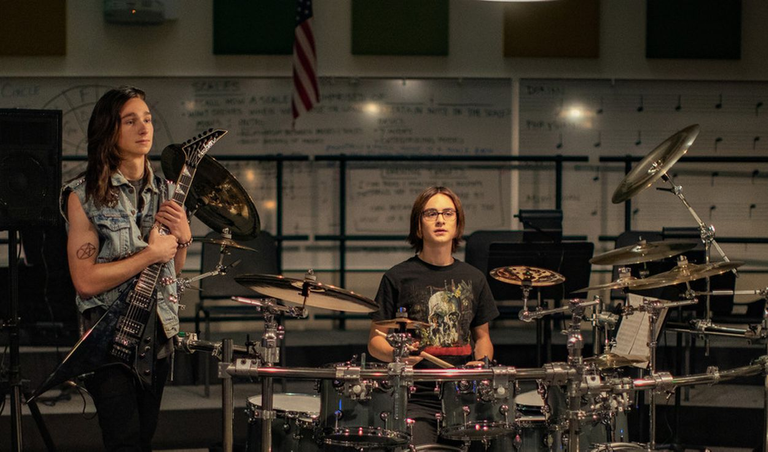 La trama no tiene mucha ciencia, y con esa premisa y ver un poco de la misma, ya te imaginas en como acabara todo; sin embargo, creo que hacen un buen trabajo mostrando esa etapa de la vida, donde hay un poco de todo: falsas identidades, peleas con bravucones, tratar de escapar de los problemas sin saber a donde realmente se va, y más. Por otro lado tiene ciertas escenas de acción, entrenamiento e incluso una buena presentación final, que logran dejar una buena impresión.
The plot doesn't have much science, and with that premise and seeing a bit of it, you can already imagine how everything will end; however, I think they do a good job showing that stage of life, where there is a little bit of everything: false identities, fights with bullies, trying to escape from problems without knowing where you are really going, and more. On the other hand, it has certain action scenes, training and even a good final presentation, which leave a good impression.
En la actuación, resalta mucho el trabajo de Jaeden Martell como Kevin y Adrian Greensmith como Hunter, con sus personalidades bien marcadas generan un buen juego en la pareja de amigos. La música es otro plus si te gusta el metal, pues está lleno de canciones e inclusos artistas invitados.
In the acting, the work of Jaeden Martell as Kevin and Adrian Greensmith as Hunter stands out, with their well marked personalities generate a good game in the couple of friends. The music is another plus if you like metal, as it is full of songs and even guest artists.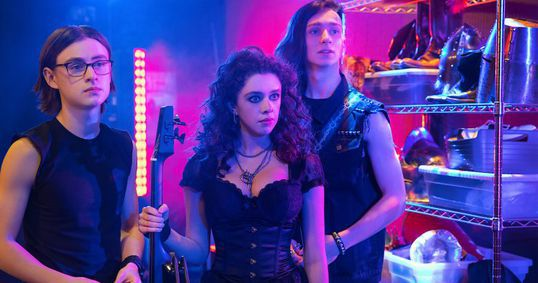 Tal vez el punto negativo, más allá de ser predecible, es que tiene un tono buenista que se siento un tanto incoherente no solo con el metal, sino con esa etapa repleta de malas decisiones.
Perhaps the negative point, beyond being predictable, is that it has a good-natured tone that feels somewhat inconsistent not only with metal, but with that stage full of bad decisions.
En conclusión me parece un aceptable exponente de las películas adolescentes y juveniles, que a pesar de sus puntos negativos, funciona bien como simple entretenimiento.
In conclusion, it seems to me an acceptable exponent of teen and youth films, which despite its negative points, works well as simple entertainment.
---
---