Reseña: Tres anuncios por un crimen // Review: Three Billboards Outside Ebbing, Missouri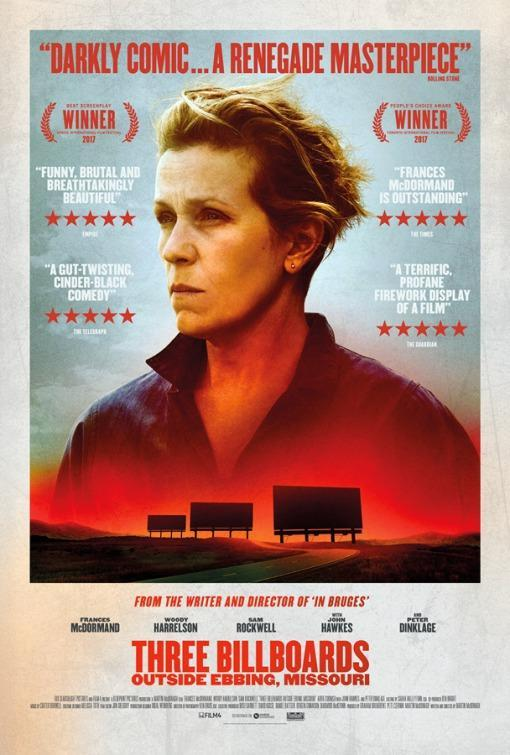 Una de las ganadoras del Oscar a mejor película del año, es este título. Recién pude verla hace poco. Estrenada el 2017, siendo su director Martin McDonagh.
One of the Oscar winners for best film of the year is this title. I was only able to see it recently. Released in 2017, its director is Martin McDonagh.
Sinopsis: Mildred Hayes es una madre que siente no tener respuesta alguna respecto al crimen que se realizó a su hija, la cual murió de manera horrible. En vista de que no hay avances en su caso, decide alquilar 3 grandes anuncios en una carretera para de alguna manera generar conciencia, señalando a la policía. Esto generará consecuencias que afectarán a ella y al pueblo en que vive.
Synopsis: Mildred Hayes is a mother who feels she has no answers regarding the crime that took place to her daughter, who died in a horrible way. In view of the fact that there is no progress in her case, she decides to rent 3 large billboards on a highway to somehow generate awareness, pointing out to the police. This will generate consequences that will affect her and the town she lives in.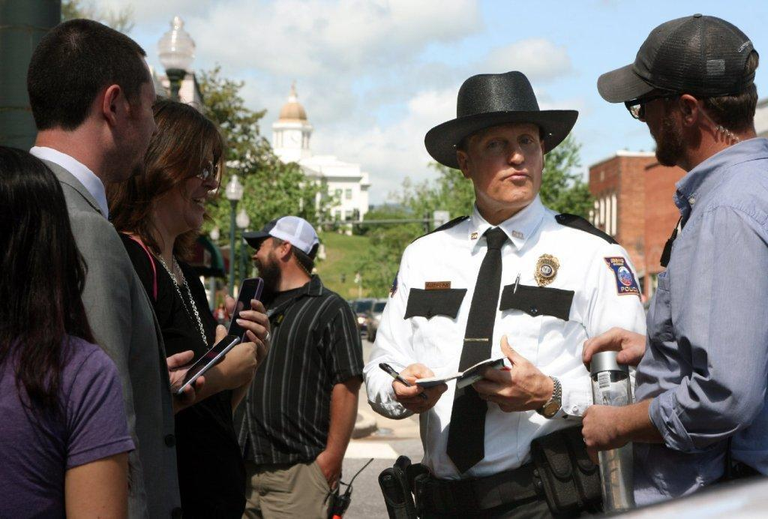 Si bien parece que va a ser una historia policíaca clásica con sospechosos y pistas; está lejos de ello; enfocándose más en el drama que este crimen al parecer imposible de resolver ha ido generando en los diversos personajes partiendo de la madre, su padre, los policías encargados del caso, etc. También el anuncio generará una reacción ya que se verá por muchos de manera negativa.
Although it seems that it will be a classic police story with suspects and clues; it is far from that; focusing more on the drama that this seemingly unsolvable crime has been generating in the various characters starting from the mother, her father, the police officers in charge of the case, etc. Also the announcement will generate a reaction as it will be seen by many in a negative way.
Hay mucho subtexto, así como se abarca diversos aspectos; desde el manejo del duelo, el rencor, la indiferencia a estos tipos de crímenes, etc. Llega a ser bastante profunda a pesar de lo sencillo que se pueda sentir la premisa.
There is a lot of subtext, as well as covering various aspects; from the handling of grief, resentment, indifference to these types of crimes, etc. It becomes quite profound despite how simple the premise may feel.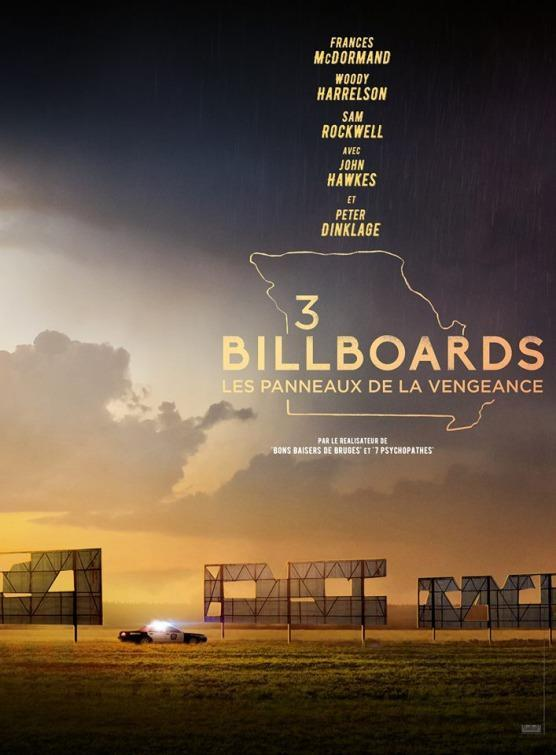 El trabajo en la fotografía es bueno, destacó la escena en que un policía decide tomar venganza contra el dueño de los anuncios. La actuación de la protagonista realizada por Frances McDormand le permitió ganar el Oscar a mejor actriz. También destacó el trabajo de Woody Harrelson como el jefe de policía William.
The cinematography is good, especially the scene in which a policeman decides to take revenge against the owner of the ads. The lead performance by Frances McDormand won her the Oscar for best actress. Woody Harrelson's work as the police chief William also stood out.
Es una película que como mencione trata de manera ingeniosa un tema trágico, permitiendo verla desde diferentes perspectivas, así como tratar diversos temas. Recomendable.
It is a film that as I mentioned treats in an ingenious way a tragic theme, allowing to see it from different perspectives, as well as dealing with various issues. Recommended.
Calificación personal: 8.5 de 10
Personal rating: 8.5 out of 10
---
---