Short and tranquil (Johann Christoph Kellner, Ach Gott und Herr)

The Sächsische Landesbibliothek – Staats- und Universitätsbibliothek Dresden (SLUB) owns a manuscript (Mus.1-U-514) which contains mostly works by Johann Christian Kittel, but also some compositions by various other composers. One of these compositions is a prelude to "Ach Gott un Herr". The manuscript only indicates that it was composed by one "Kellner". As all the other composer in this manuscript are contemporaries from Kittel who lieved, like Kittel, in or near Erfurt (Thuringia), it seems most likely that this prelude was composed by Johann Christoph Kellner.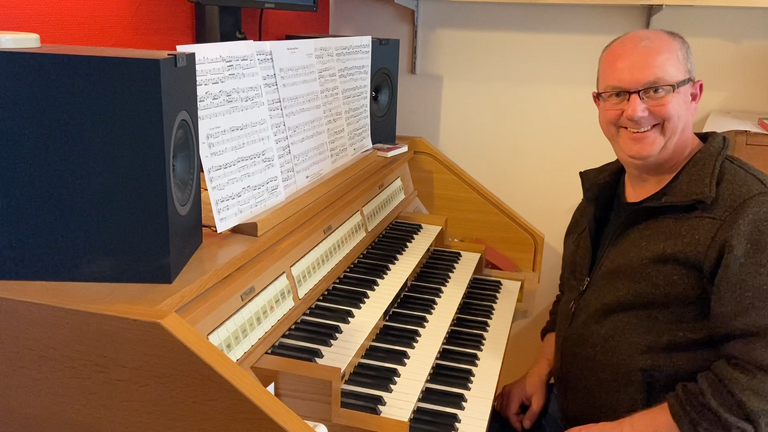 Johann Christoph Kellner (1732 - 1809) was a son of Johann Peter Kellner. He studied music first with his father and later with Georg Benda at Gotha. After a stay in Amsterdam and The Hague he became the court organist and Kantor in the Lutheran church at Kassel. Most of his musical output was written for keyboard, both the harpsichord and the organ. Though he wrote mostly in a galant style, his works show that he had a thourough knowledge of counterpoint.
In this four part composition Kellner writes the choral melody in canon. The bass voice and the middle voice provide the accompaniment. It is a simple yet effective composition.
The recording was done with the Hauptwerk software and the sampleset, made by Sonus Paradisi, of the Bader organ in the Walburgiskerk, Zutphen (https://www.sonusparadisi.cz/en/organs/netherlands/zutphen-virtual-organ-model.html).
Score available here: http://partitura.org/index.php/friedrich-wilhelm-marpurg-aus-tiefer-noth-ich-ruf-zu-dir
---
---