A crime that made me believe God exists truly.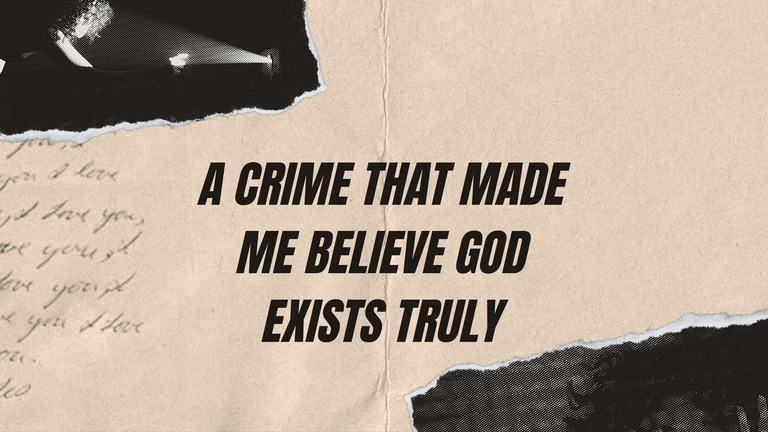 A template edited on Canva
Everywhere we go, we must surely find one crime or more to witness, and if not we, someone else would narrate to us and before you know what is going on, the matter has escalated to different regions through "they said that..." "someone told me this and that" and it keeps spreading like fire following the path of a fuel sprinkled everywhere.
You know when you add fuel everywhere and you light with just a match, the way it will follow through, till everywhere the fuel reaches has been caught up with fire, destroying many things. That is how a crime being committed is and everyone will know what happened. Thanks to the internet where we read, and listen to different stories of crimes being committed and the end are how the culprit (s) was/were seriously dealt with.
The truth is that a crime is a crime as long it's something you carried out deliberately, which causes physical and psychological damage to the victim, and it's against the law. Anyone found in such would be punished by the court of law, and if you aren't lucky by people, they carry out jungle justice by setting the culprit ablaze on fire and that's the end.

I have witnessed many crimes that I find it hard to choose one; the weekly edition asked for one and it's as if I should make like three crime stories into one so I can be satisfied as I want you all to know what is happening everywhere. There is a particular one I witnessed early this year but I feel it doesn't carry much weight 😂
Some years ago, where my Aunt lived before she relocated, there has always been cases of thieves coming to rob, almost every day which made me blame the landlord association in that area. They know something like this happens every time and they can't do anything about it. This leaves many people sad and hurt because they were victims.

There was a man who was a pastor very close to my aunt's house. His daughter just came back from school with two laptops and her phones. Perhaps, someone gave out the information that a pastor's daughter had arrived with two laptops and the evil ones were set for an operation that night.
Well, I wasn't there, but trust me to get the details the next morning because my Aunt was a good friend to the pastor and his family. So, she will get the gist and it was so.
According to the pastor narrating it, he said they came around in the middle of the night and carried out their operation. A woman living with them was crying bitterly because she couldn't believe they robbed her of her purse containing money and a phone which she used as a pillow; she held the purse so tight that I guess the thieves blew powder into her face through the window. The woman still could not believe how it happened.

They eventually went with many things, and the pastor said that was the first time they were robbing him and besides, how did they know her daughter was around with laptops? He then made a statement that made me believe God is indeed there for those who serve Him.
"If I am truly a man of God, those people would be arrested before noon today. They have been doing it for long, it will stop today."
My Aunt swung into action too and went into her room to pray. That day was interesting to me as I want to know what will happen after. I couldn't concentrate on anything because they weren't as fun as what was about to happen. I was watching the time and even took the matter seriously as if it was my case.
Guess what? They called the man from the police station before noon and he and my aunt hurriedly went there. God is great! Could you imagine those culprits were young boys? They were three, between the ages of 20-23 years old.

According to the policemen, they said they already warned these guys because they have always been arrested many times but they call their godfather who would come and bail them. This time around, they had to tell them that if they are caught, they won't accept any bribe from anyone.
They were in the office that day and something was telling them to raid a particular place, and as they zoomed out of the station, they collided with these guys and were caught.
They identified their properties and I was shocked when the pastor said they already formatted the two laptops but thank God the daughter had her receipts which she was able to recognize and they went home.

I don't know the rest of the story, if they punished those guys, but I heard from the pastor that they might kill them because he already witnessed something like that, where some culprits were killed after being warned many times of their illegal activities. So, perhaps the same thing would be done to these guys or their godfather would show up. You know how Nigerian police are right? They will collect bribes when they bring a huge amount for them. So, I don't believe they would be killed.
Perhaps those who were killed did not have any godfather or one to bail them, and seeing their families didn't show up, they were killed like animals.
Thanks for your time on my blog.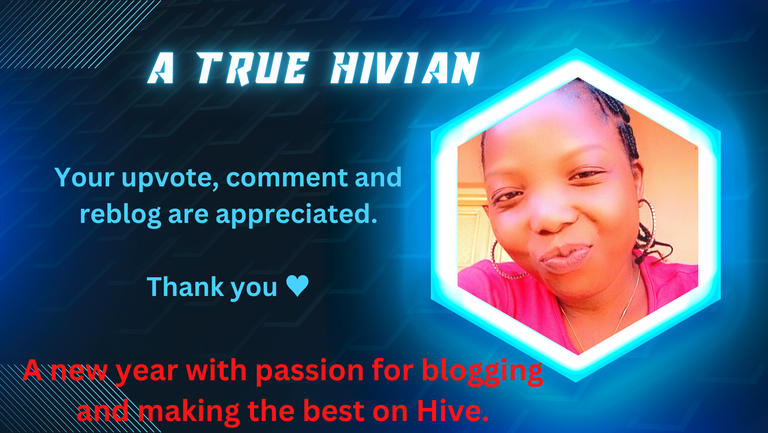 ---
---