Disappointment || An experience with the wrong card.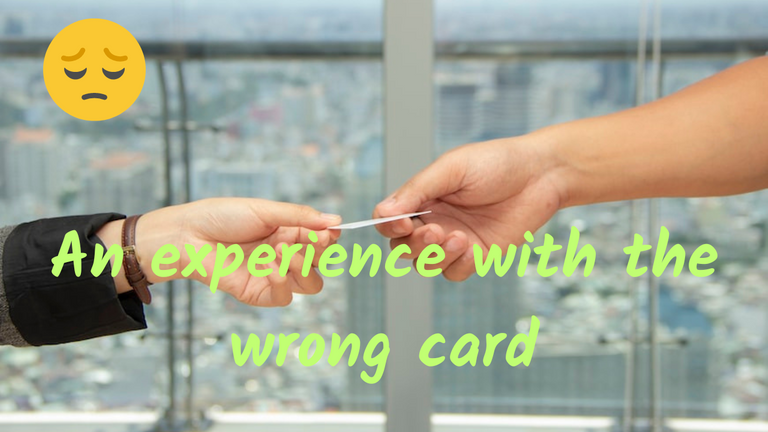 Image source designed on Canva
My experience recently was a sweet-bitter one with a wrong card that got me down in the dumps and landed me back home filled with teary eyes. I was disappointed.
Just a few weeks ago, the intensity of the naira notes was so great. Everyone were indoors with nothing to eat even though there was money in their accounts.
Some had money but couldn't withdraw due to the high charges rate which was inappropriate by the POS Agents. They had to use the advantage of scarcity of naira notes, making life frustrating for everyone. To others, they could have done transfers but the network disrupt their plans, making them desperate to beg for food from their friends and neighbours.

I, on the other side, was only saved by the online banking app I was using that was different from the Nigerian banks. My transfers were going smoothly even though I had a bad one some days ago where my fund was deducted but didn't get to the seller's account. I made a complaint and it was rectified. I was told it has been sent to her but we both checked her latest statement of account, and my transaction wasn't recorded. It pained me but I had to let it slide. Thank God it wasn't that much money I could not have allowed it to go without taking another step to retrieve it back.
Though I never felt how bad it was as I didn't see the need to start looking for cash. The transfers saved me a lot and it wasn't a problem until I desperately needed some money to get a few things at home.

I started going around asking if there was cash available. I was in search of cash as some traders weren't accepting transfers. My stew had finished and failure to prepare a new one would make me spend unnecessarily buying junks. I understand that when you have stew at home with other raw foods, then you do not have any problem, but in the absence of none, you could end up spending more than you'd budgeted for.
At that point, it dawned on me how infuriating it was for people not to get what they wanted. Some people even came lamenting to me how they had to stand in a long queue at the ATM stand and in the end, couldn't get anything. I was shocked when two ladies said they'd been at the ATM stand since 5 am and left around 5 pm, still, they were unlucky. I felt bad for them but in my mind, I was being grateful that my condition wasn't as unfavorable as theirs.

When it was my turn, I understood the word that you cannot feel what others felt when you aren't in their shoes. I felt so concerned as I was desperate to have money rather than transfers. This issue even affected the children in Church as I couldn't get snacks for them around the neighbouring market except I go to the main market, but no bike or cab would accept transfers. I made them understand what the issue in the country was, but as young ones, only a few who were above 9 years understood me.
I was indoors that afternoon, (this happened two weeks ago) when I was mulling over how I would have some cash with me for other things that doesn't need transfers. This situation got me depressed for a while. It brought some inconveniences too and everything became uncomfortable for me. After some minutes of thinking through things, a friend knocked on my door and asked if I would love to withdraw some cash.

I jumped off my bed with excitement on my face and opened the door with a positive affirmation. Hurriedly, I put on some clothes, took my ATM card from my purse and we set on the search for money. She had no actual place to get it from but with the hope that if we keep on asking from every POS agent we come across, we would surely find one.
We both trekked inside the school and luckily, we got information from a student that there was a guy giving cash with fewer charges. "Thank God", I said silently in my mind. She told us to be quick as there were a lot of students there. Who wouldn't want such an opportunity where you'd see cash with lesser charges? We intensified our journey.
At last, we got there and the guy was so nice to us. He assured us that we would get some cash but on one condition. He won't be giving anything less than a thousand naira which was $1.35. This means my friend and I would only get a thousand naira each. Well, it's still better than having nothing when we already calculated what to get. It wouldn't be enough but we had no choice.

The guy collected my card and inserted it into his POS Machine. I pressed my pin for confirmation of what I was getting. Then, the machine beeped a signal which I couldn't grasp at first until a guy who was close to the other guy saw what happened and he looked at me and said, "Sister, your card has expired".
Immediately, I got a sudden change in my mood. I thought it was a joke as the guy knew how frustrating the issue of a cashless policy was and he was trying to play a prank on me. Alas, it wasn't a prank but the truth.

My card was removed and when I looked at it, it was an expired card truly. How come? I felt a chill down in me and suddenly, it felt like I would be unlucky with such an opportunity. Yes, that was it because I couldn't get the money. My friend did and she was only given the same amount the guy talked about. We begged and explained what happened but he couldn't give me through my friend's card.
I felt so sad and disappointed, accepted my fate and turned back to go home. I was in a hurry earlier because of the situation and how I wanted to grab the opportunity as my mind already calculated what to get with the money but it was at that time, I just picked up a card, couldn't cross-check to see if it was the new card I got to renew in January.
Thanks for your time on my blog.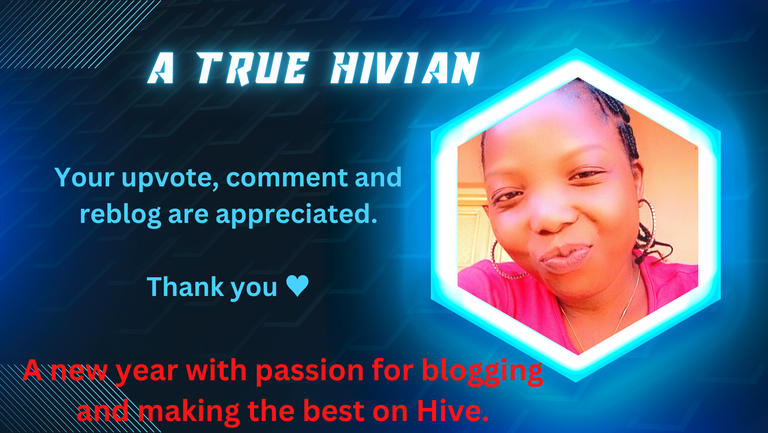 ---
---