How buying food in bulk helps me save more.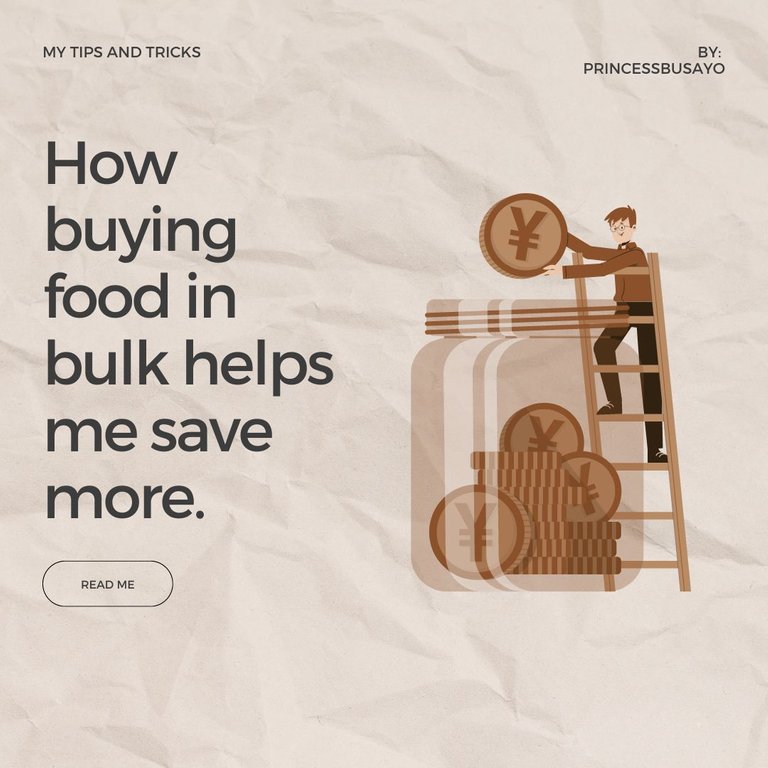 Image designed on Canva
Buying in bulk isn't something new to me as I have always done that since I started living independently. All thanks to my Aunt who brought the idea to me when I was living with her. The idea stuck to my brain and I decided it is what I would be doing too because I saw how it helped her.
At the start of this year, I was intentional about my budget and savings. I realized I would be clocking 30 years next year and I needed to have a lot to save up and celebrate in a little grand style. I separated another savings different from the emergency savings I made. I decided I would be strict with my food and how I eat daily to have something extra to save for my birthday next year apart from the other savings.

Buying food in bulk has helped me a lot last month when I looked at my savings (both for emergency and birthday celebrations) I felt so excited and it was because I was intentional this year. There was no unnecessary spending except on days I would want to treat myself to a special meal. I think we all deserve that. Right?
I noticed my budget since last month. Apart from the foodstuffs and other important things I got, I didn't spend much at all. I was even surprised, but I love the approach I am taking this year.

I know buying in bulk isn't something meant for everyone, especially those who aren't capable of that because of their situation, but I believe they would also want to go by the method too. This is why I keep praying for things to go the way they plan to. But for those who have the opportunity to do this, but feel it isn't necessary, I think you are making a mistake because there are a lot of benefits buying in bulk rather than getting one by one which would hamper your budget and savings.
Buying in bulk will reduce the cost for you and with this, you can easily have enough to save for whatever emergency or goal you are saving for. We do not want to spend unnecessarily without looking for possible ways to reduce our expenses. Buying in bulk will help you achieve that.
Buying in bulk is way cheaper than buying bit by bit. You can't compare goods you will buy for $10 at once to the same good you will buy for $20 when you keep getting it bit by bit. Let's do it this way; We all know how much spaghetti cost in the market now. In my area, it cost #500 ($0.68) but buying 5 of them at once would make the wholesaler reduce the price for you and that would be #480 ($0.65) each.
This would allow you to save the remaining money. Same thing you do for other items you are purchasing at a wholesale price. It is what I do and this is always more negotiable than buying one which wouldn't be.

Another benefit is that it brings sustainability to you. Imagine buying in bulk and it lasts you some weeks or more than a month. It will save you from buying every time and wasting your transportation fare to get them once an item finishes on time. If you are a person who knows how to manage something, then you are good to go in having stable savings and not spending lavishly.
I felt so happy when I didn't touch any money for two weeks because I have all I needed at home, and was managing them so they can last me for a while. By then, I would have worked and saved enough to get another when it finishes. This has helped to reduce my budget and looking at my monthly budget last month, it was relieving seeing my savings too.
This might seem to work smoothly for an individual who is single and does not have much responsibility apart from taking care of himself or herself, and taking some to cater for siblings too, but I believe if you know what you are doing, being wise in things like this would help you go a long way in saving for the future and making your dream into reality.
This is not financial advice as I would want us to do your own research and find what works best for you. This is just me giving an update on how I am living my life and focusing much on savings for what is ahead of me.
Thanks for your time on my blog.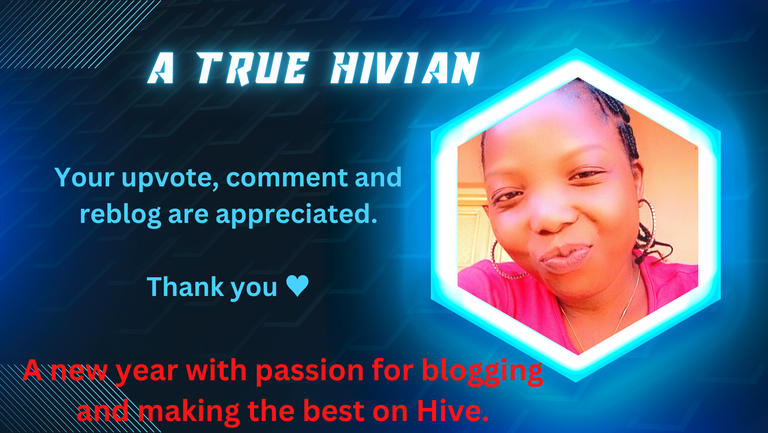 Posted Using LeoFinance Beta
Posted Using LeoFinance Beta
---
---