How do you cope with frustration? A recent experience.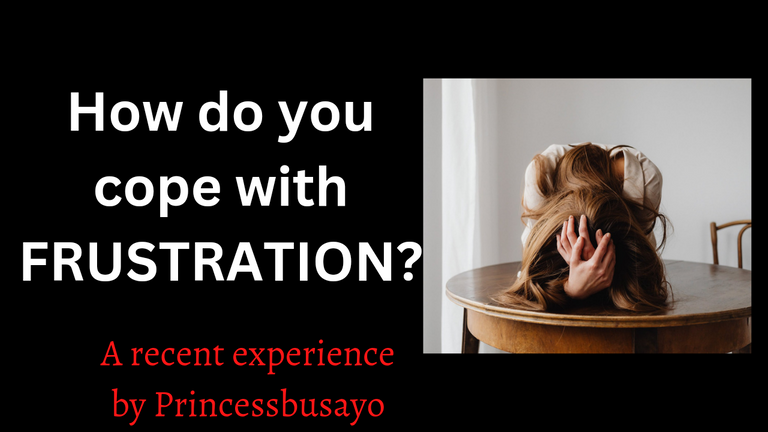 𝕴𝖒𝖆𝖌𝖊 𝖇𝖞 𝕶𝖆𝖗𝖔𝖑𝖎𝖓𝖆 𝖉𝖊𝖘𝖎𝖌𝖓𝖊𝖉 𝖔𝖓 𝕮𝖆𝖓𝖛𝖆.
Have you been so frustrated by someone or something to the extent that you confront them with anger just because of how they made you so? Every human being have been with such emotion, and the only way is for us to vent our anger on them, and for some, they do that with a cracky voice, one would think they are about to cry; it's just that they have been pushed to the wall even when they had no intention of getting back at you.
If you happen to push someone to the wall and such a person finally gets to the end of it, you'd expect a turn back immediately and the outcome wouldn't be palatable at all.

Living in a particular place where everywhere is always noisy due to sounds from some companies producing different kinds of stuff, or cars and bikes moving everywhere while honking, is enough to frustrate someone especially when you aren't concentrating on a task at your table; such moment needs a quiet and peaceful environment to get things done, but stuff like this does come up that will make us keep regretting staying around such an area.
We live with different kinds of people, and being irritated is bound to happen. If you happen to live in a surrounding where there are lots of people living in it, then you'd understood what real frustration is.

Someone who is extremely disappointed because he or she couldn't complete a goal is likely to experience frustration that could lead to so many things; it can lead to negative self-talk that succeeds in a negative spiral of thinking which will suddenly lead to more aggressive behaviour from the victim, and this affects how we respond to such environment or person that causes it.
When one is frustrated, it can change someone's mindset from positive to negative and that could affect day-to-day aspects of life.

Something happened some days ago that made me frustrated which ended me up getting more angry and aggressive in dealing with such a situation because; I couldn't control it anymore even when I'd given it chance to subside, but it didn't. If I hadn't gotten up that day, the whole place would be heated up and affected me.
It was the day I got back to where I stay after leaving the village. The travelling already added to the stress I had and all I needed that night was to sleep peacefully with no disturbances, but that wasn't what I envisaged because there were some group of people who decided to disrupt the plan due to their selfish interest.

There was no light throughout that day and as usual, there is this guy who was my course mate that always help in powering up his generator for students including me to charge in the compound, while outsiders would come in to charge without asking a dime from us. It was something of an opportunity because they could have charged us if we go out to plug our phones and other things.
I wasn't in the mood to step out to charge with the socket being plugged outside as I still had some battery left on my phone. I lay down on my bed and it was as if I was hearing some noises in my dream. They woke me up with their noises, and I had to give them time to settle whatever they were arguing about, but it seems they weren't nearing the end of the discussion as the whole place got heated up. One would think there was a market of people selling and buying goods.

I felt angry, irritated and annoyed because these people aren't even part of us in the house, they were outsiders, and instead of charging whatever they brought along peacefully, and not creating any nuisance in someone's house, they decided to take over the place with their noises over the unnecessary discussion.
With anger from the inability to have a quiet and peaceful sleep, and the fact that they couldn't consider those living in the house, I rose and screamed at them to shut their mouth up because they were disturbing someone who was already asleep. Everyone kept quiet immediately because they realized they were disturbing, and knowing they aren't part of us in the house but only came to charge and they apologized.

If I hadn't come outside to do that, I believe they wouldn't stop and the frustration in me would keep growing, making me have different negative thoughts about everything around me, also, I might end up having a sleepless night which could cause migraine.
Do you think I approached the situation in the best way? What could I have done to stop the frustration in me? Being frustrated is a bad emotion and we need to be careful to avoid anything that could trigger it.
Thanks for your time on my blog.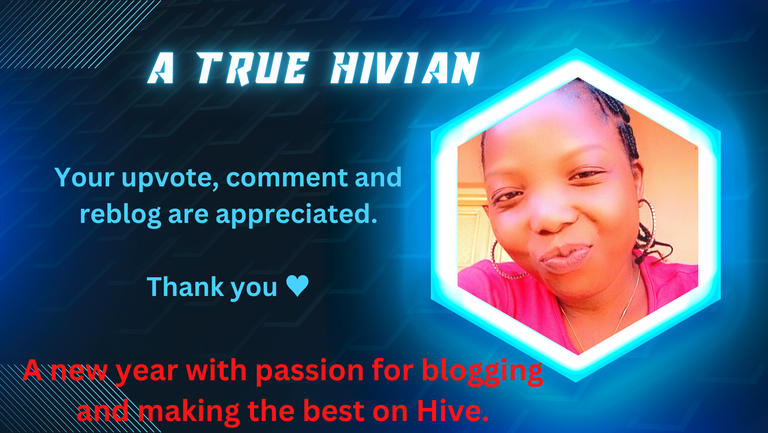 ---
---