Hive Open Mic 🎤 week 152 || African praise medley with trumpet.
---
Seeing the week's theme got me beaming with a smile because it's all about going traditional with music. Hello, it's Princessbusayo in the community. Thanks to @bertrayo for choosing this theme, "Traditional Music"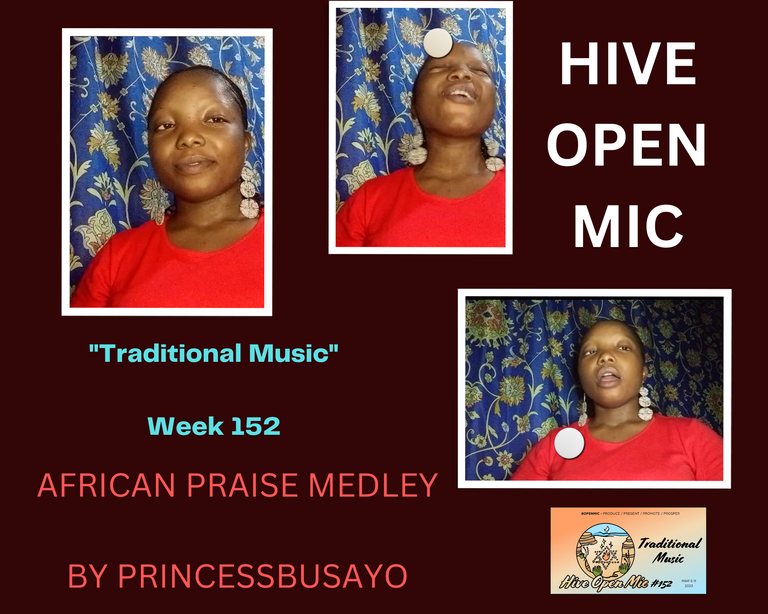 Image designed on Canva
I had wanted to go for a Yoruba hymn since it's traditional, but while searching for another choice on YouTube, I got one from a user who only played the trumpet with African praise songs while I listen to the sound of the trumpet and went along singing the interpretation.
---
---
In my tribe, we are fond of using any musical instrument to sing songs while the audience would listen and interpret them. It's always fun especially when it's talking drum. I love this particular instrument but I couldn't find it except this particular one which I decided to go with.
The African YouTuber played four praise songs with his trumpet while I interpret them in my presentation. These are common Nigerian songs we sing in church and even at home, especially during morning and night devotion to give thanks to God Almighty.
---
---
These are the songs I followed through with the guy playing the trumpet;
Jehovah... You are the Most High
Jesus, yours is the glory
The Lord I'm serving is good to me
For you are good and your mercy is forever, Hallelujah!!!
As you can see in my video, I was moving my body and dancing while smiling too. When I am praising God, I smile and am in a happy mood because it is what I do in appreciating God. The theme this week came on time and I enjoyed singing along to the trumpet.
---
---
Naturally, these are thanksgiving songs which makes us give glory to God for all He has done for us.
The first song says that in every situation, God is the most high. We have even given it more styles in saying that, when it's convenient for us or not, He is the most high. When we eat or do not eat, He is the most high. When things are good and when they turn bad, He is still the most high.
This song reminds us that in every situation, we should give thanks to Him. This is something I never fail to do each day because no matter who I am, where I am, or what becomes of me, it doesn't make God stop being God. He doesn't stop Him from reigning.
---
---
Sincerely, it was a wonderful time last night when I was recording this video. Thank God I had a ring light as there was no light at first, but while singing, the light came on but it didn't stop me since I had a ring light to make it brighter.
Aside from that, the reason I bought this stuff was that I didn't want any distraction from my neighbours when recording during the day and I decided to start doing this at night when everywhere would be silent, quiet and peaceful. Whether there is light or not, as long as I have this small ring light, I am good to go.
I hope you enjoy my presentation.
Thanks for your time on my blog.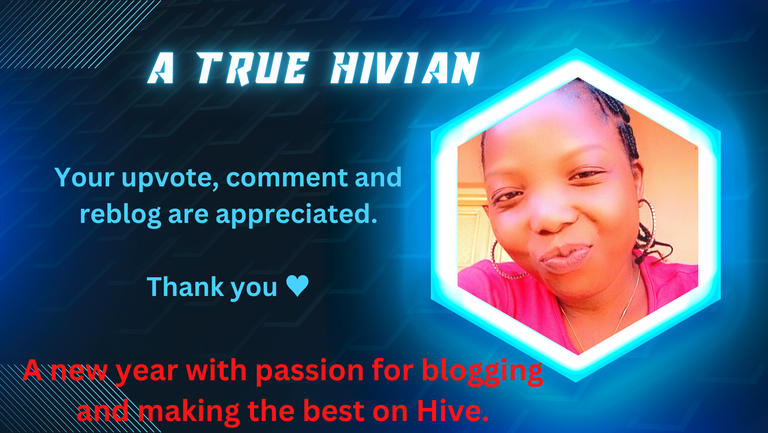 ---
▶️ 3Speak
---
---