Hive Open Mic 🎤 week 147 || "Grateful" by Elevation Worship.
---
It's another beautiful moment to share with you all an amazing song I performed for this Hive Open Mic week #147 which the theme was chosen by our spotlight, @hopestylist, titled "A GRATEFUL HEART."
Each day, I never for once stopped being grateful to the one who giveth life and soul in which we are breathing every second. And for the one who never sleeps nor slumber has always been around us, watching over us as we open our eyes to see another bright and shining day. At least it is the one who wakes up to another day that will remember the goals ahead of him or her. What about the dead? Do they remember anything again? Do they remember they have a goal to be achieved?
These are something we need to always be reminded of and be grateful for. A grateful heart acknowledges those tiny things as from above and, not by his or her power. It is God who made us who we are today and it is the one to whom we should show our gratitude (genuine).

I have always been a fan of Elevation Worship and I enjoyed their amazing songs, which this particular one I did isn't excluded. When I sing this song, it helps me give thanks to God and realize His mercy, love, and grace over me. Who would have ever loved me the way He has done, except for my parents. I think God's love supersedes wherein, it is unconditional and never fails.
Though our parents are like gods to us and they love us unconditionally too, I won't fail to see God as the first who has shown me great love to make me a child to them. He could have made me come from a family that never cares. He could have made me an animal in the wilderness, but no, He chose to make me a living being and all I am today, all I have achieved today has not been out of His love for me.

I give thanks for all He has done in my life that I never allow a day to go by without me understanding how much it is to be grateful, because in doing that, God is ever pleased to grant all other requests you have brought to Him. He never fails me in that aspect as I get answers to what I asked from Him, except for those things He wouldn't do because He feels it could harm me later. Since God knows what is good for us, wouldn't that surprised us to see His love bringing things that are good to us?
The Bible says all things work together for good to those who love God. Remember, when we love God, we would be conscious of showing gratitude to Him every day of our lives and He in return would always make things work for good for us. The only secret to getting all things from God is to show gratitude, and not in pretence, but genuinely.
This is a wonderful song I did with the lyrics written in the video and so, I don't need to include the lyrics here anymore. I want you to flow along while singing with me.
Thanks for your time on my blog.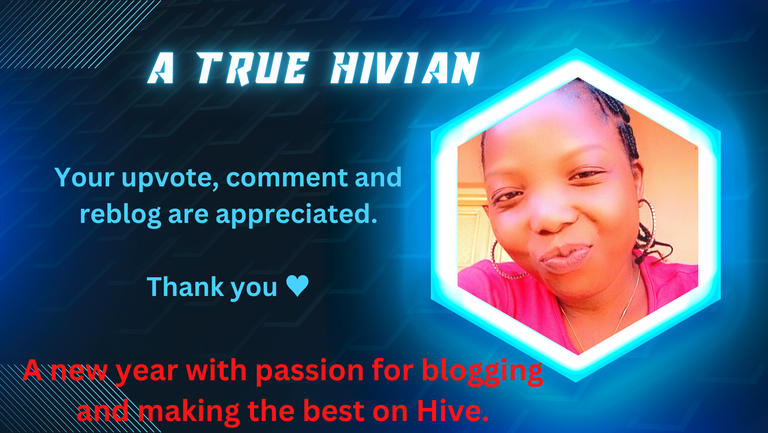 ---
▶️ 3Speak
---
---