Three (3) New Year Resolutions to improving my health.
This is my first time joining this community and it's exciting to participate in this weekly discussion from the Med-Hive community.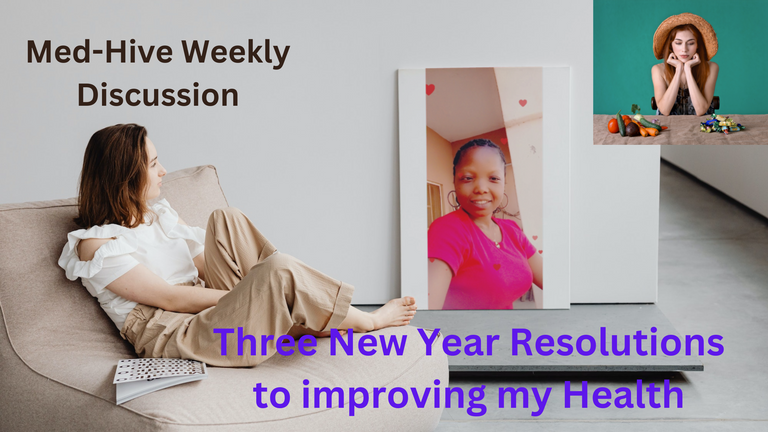 We are to talk about our health and how to improve it more as we enter into a new year. Every end of the year is always a time to sit and think about how we have spent and lived our lives and what things to do to improve and live the best life in a new year.
Among that list is our health which must be taken seriously because when we do not have good health, it's impossible to function well in other areas because health they say, is wealth. As a person like me, I have always been conscious of my health and the stuff I take into my body as I wouldn't want to keep spending money buying drugs every day when I could have taken proper care of myself and avoided anything that could harm my health.
My mom had diabetes before she died. My grandma also has diabetes but has been living on drugs till today and still living fine. When my sister informed me about this and told me to be careful with any sugary things that might affect my health, I have since then stopped some things and today, I love the decision I made in February this year.

The first on the list is taking enough fruits. One thing about me is that I am always lazy to step outside to get fruits for myself except on days I go out and return home, I use the opportunity to get fruits, but on other times, I might stay indoors for days and not think of stepping out to buy fruits. I want to improve on this so much.
I will try my best to always go out, whether I have a place to go or not, I will make sure I take fruits and no laziness would stop me. At least taking a walk to get those fruits is part of exercising.
Another thing I would like to improve is reading more books that speak about positivity. When I am occupied with positive thoughts, I won't have any cause to allow negativity into my mind that could make me start thinking too much. I want to be surrounded by things that will help my brain stay active and positive, and for this to happen, I will try my best to get physical books to read.

Another thing about me is that I love to eat too much food at a goal even if I won't be eating anything for that day again. I consider this a bad and unhealthy habit for me. Taking little meals will help you maintain a good posture and body shape. I want to change this seriously and I won't be eating too much food at a goal when I can do that little by little. Taking a little portion and resting for some hours or when you are hungry before another meal is ideal enough to have good health.

I will make sure to drink enough water just like I used to do every morning. I will always place a bottle of water by my side so that when I wake up in the morning, it is the first thing I will see and drink before doing other things.
I will exercise more by walking, stretching, squatting, jumping etc for a few minutes before I begin my task for the day.
Lastly, I will eat more homemade food and take enough fruits. With all these, I am sure I will be having a wonderful lifestyle and keep my health in a good shape.
Thanks for your time on my blog.
Thumbnail Image designed on Canva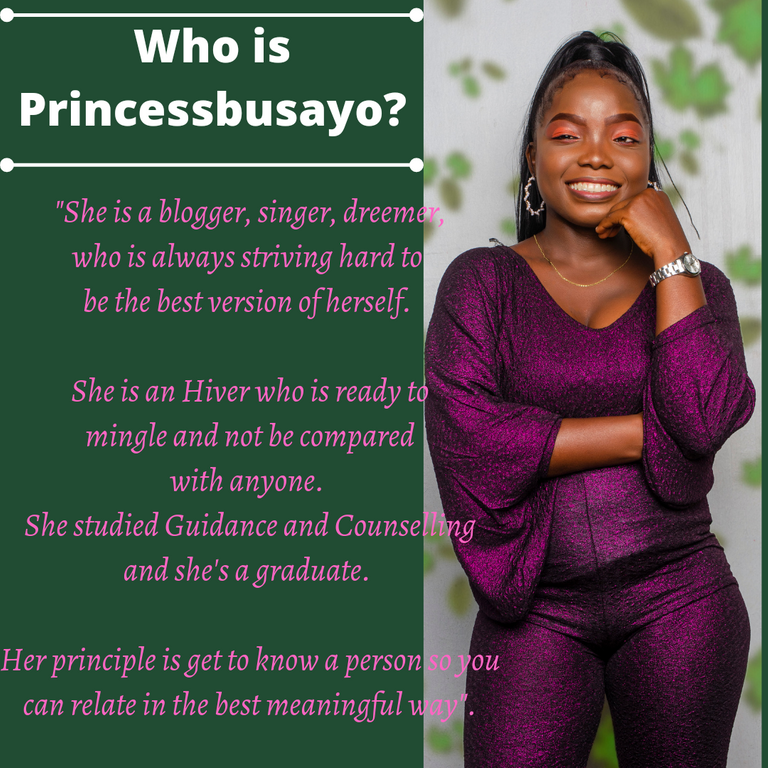 ---
---