[WE109] || I HAVE BEEN STUPID FOR FOUR YEARS
Stupidity is the same as evil if you judge by the results.
Margaret Atwood
---
---
It's another moment for the weekend engagement by @Galenkp. Here is the Link to participate too.
There are interesting options to choose from but I would pick the second option that talks about this 👇
Doing stupid
We're all human and all do stupid things but what things do you think people look stupid doing? Tell us a few of your own or other people's and why you think people look stupid doing them.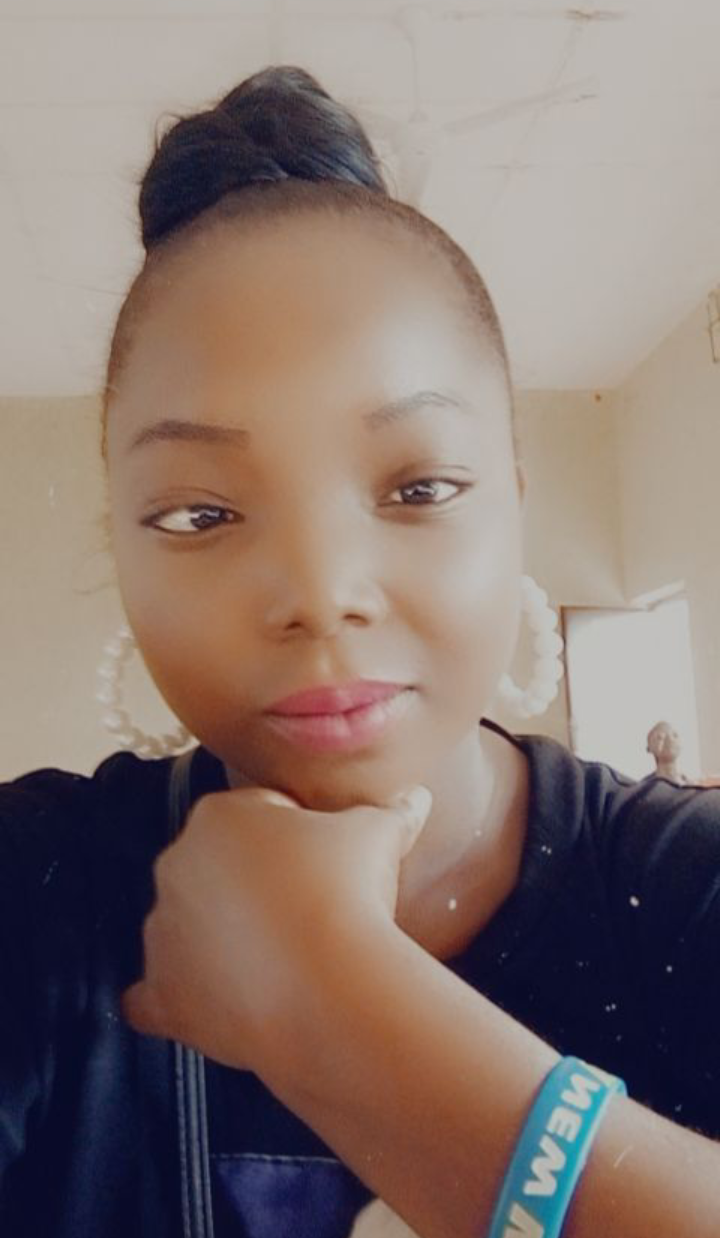 Human beings have been said to be the most intelligent among all species with highly developed brains and thinking capabilities, but there are some times we do some stupid things which make us doubt if we are truly humans who have got brains upstairs.
I have been stupid for four years even when my friend advised me of it, but I ignored and never minded her until it dawned on me that I was being used. Just as the quote above, being stupid sometimes can be likened to doing evil. If you aren't doing the right thing as being stupid, then your conscience should make you aware what you are doing or have done is stupid indeed.
I had a relationship that lasted for four years when I just finished secondary school. All through the relationship, I was the one giving to him and he never spent a dime on me. Can you see I was so stupid then?
I could have left or walked out of the relationship while I let him go but because I was desperate in finding love and having a boyfriend, I became a fool to love and I allowed him to dictate and have control over me.
I stole from my mom just to satisfy him and made him not leave me. What a poor woman who was struggling to feed us daily and made sure we aren't suffering, I was still the one ruining her business and giving the money to my boyfriend who was using me all along too, because it took me four years to know he didn't love me but what he was receiving from me that made him stay.
When he got an admission, he left me and I saw how he was in another relationship apart from me. I cried that day because I realized I was so stupid to have been stealing to give to a guy. Well, I am not stupid anymore.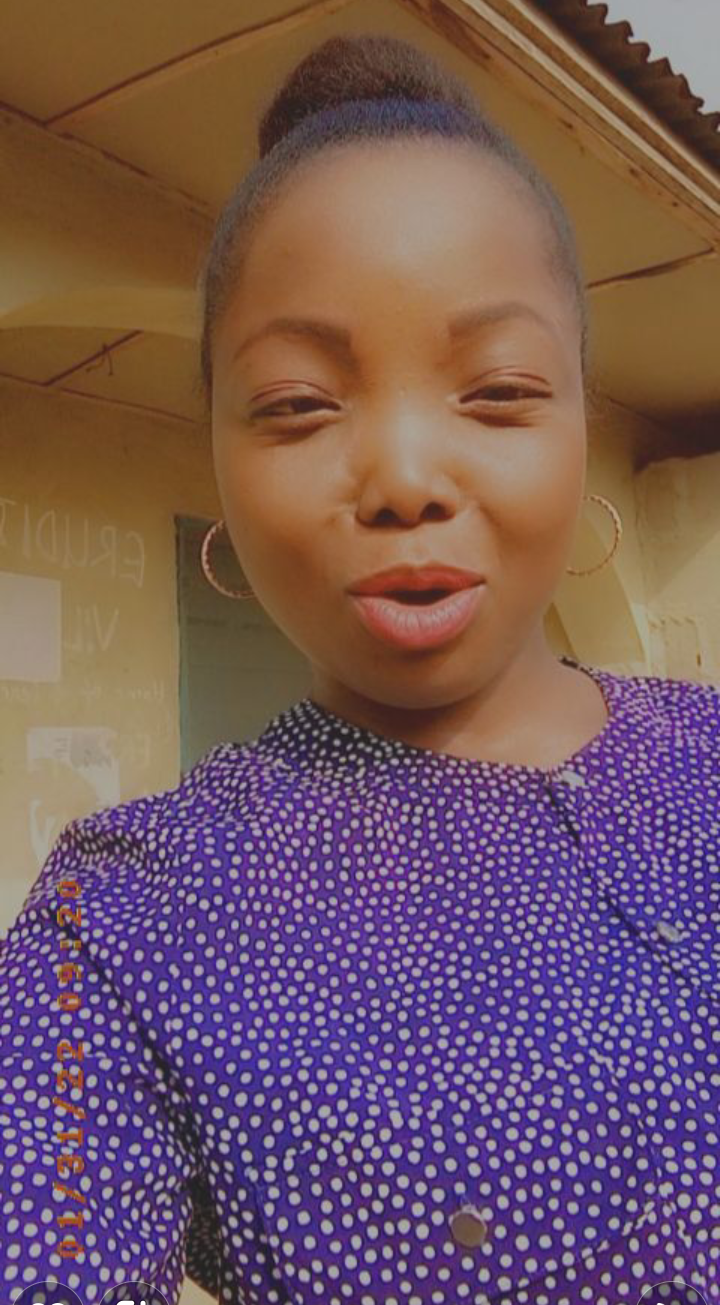 I got into another relationship and this time around, the guy was stupid and not me because I have learnt my lesson better and wiser. He pretended to go into a relationship with me but when he heard that I have an Aunt abroad and I have "well to do" family, he tried deceiving me, asking that I give him the phone I was using because I was using an Android phone while he was using a Nokia 3310. He lied he was working at a bank in the redemption camp but I got to know he was only a security guy 😆😆😆 What a stupid guy he was...
He wanted me to give him the phone I used and that I should ask my Aunt for a new phone. I knew he was a gold digger and we separated. A week after, my friend told me how he was exchanging girls every day as he lived in the same compound as my friend's fiance. So, I was getting the whole gist from my friend. I don't know why some people are so stupid to try deceiving another person, but if we are smart, we would understand their plans and tricks. He wanted to kiss me on the first day we met but I ignored him as I told him it was too early for that. Besides, I have learnt my lesson not to fall in love quickly or try to be desperate.

Should I continue or do you want me to stop? 😆😆
Okay, let me give you the last one.
There are some kinds of people that would try to provoke you through their stupidity and if you aren't careful, you involve in a hot fight with them. You have a brain and conscience that would tell you what you are doing is wrong but your stupidity has blinded you not to change.
There are some people where I live that know the bathroom is meant only for bathing but they always wash their plates and pour the water in the bathroom and when you want to take your bath, you start seeing some rice, spaghetti and even bones. That is the height of stupidity of some people and I don't mind them, I just take a broom and sweep it out.. it doesn't take me less than a minute, instead of exchanging words with them. They are lunatics 😂😂😂
Thanks for reading
All images are mine.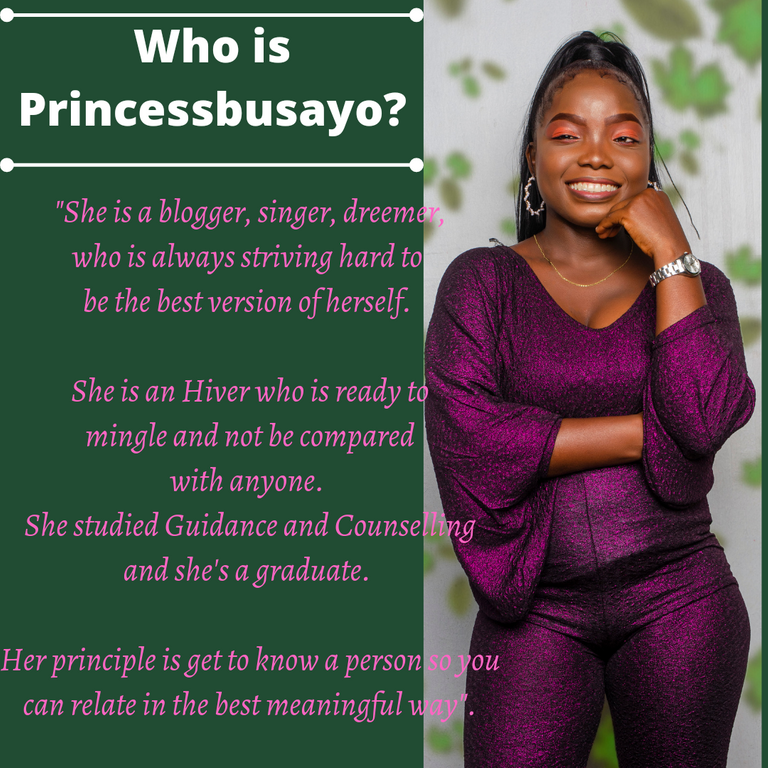 ---
---