A Day in Life - Beautiful Unconditional bonding between Gigi and Ukrainian kids | Refugee Life
My mood swings a lot recently, sometimes I feel so grumpy that I barely can recognize myself. I wrote before that my inside is changing drastically and my mindset is transforming day by day. Sometimes I feel so motivated, I smile and talk to people but there are a few days when I just feel like keeping myself locked in the room. I have noticed that my brain can't consume too much information all at once and I feel tired easily. It's not like I am having a long day, I am just tired of everything. New weather, new location everything happened so fast that I feel overwhelmed and can't take everything easily.
My dog is an angel, because of her, I think I am still alive and can think to move forward. She always tries to cheer me up no matter how I feel. Her happy face and fun attitude always make me smile. She is the reason I am strong still otherwise I don't know what would I have done so far. Her puppy eyes and innocent face keep me motivated and tell me "we have a life mom, we have to live for it, it's not the end". She loves walking and I love walking with her. We both explore many places around and sometimes get lost within the city.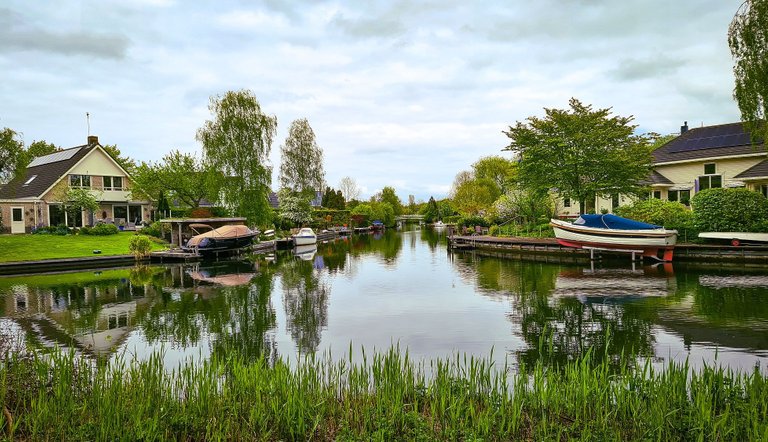 We explore different places here, sometimes we walk in the parks, sometimes near the canal. I avoid crowded areas because I and Gigi both feel overwhelmed when we are around many people. I just don't enjoy it so does my dog. Gigi is a happy dog and I am the grumpy one who forgot mostly everything.
Today, we went to a place near the canal. It was a park and I can't recall the name of the location. Gigi as usual was doing her job and I was enjoying the surrounding atmosphere. It was a cold day though but the panoramic vista really helped me to refresh my mind. It was a residential area near the canal and I have never seen such a beautiful neighborhood in life.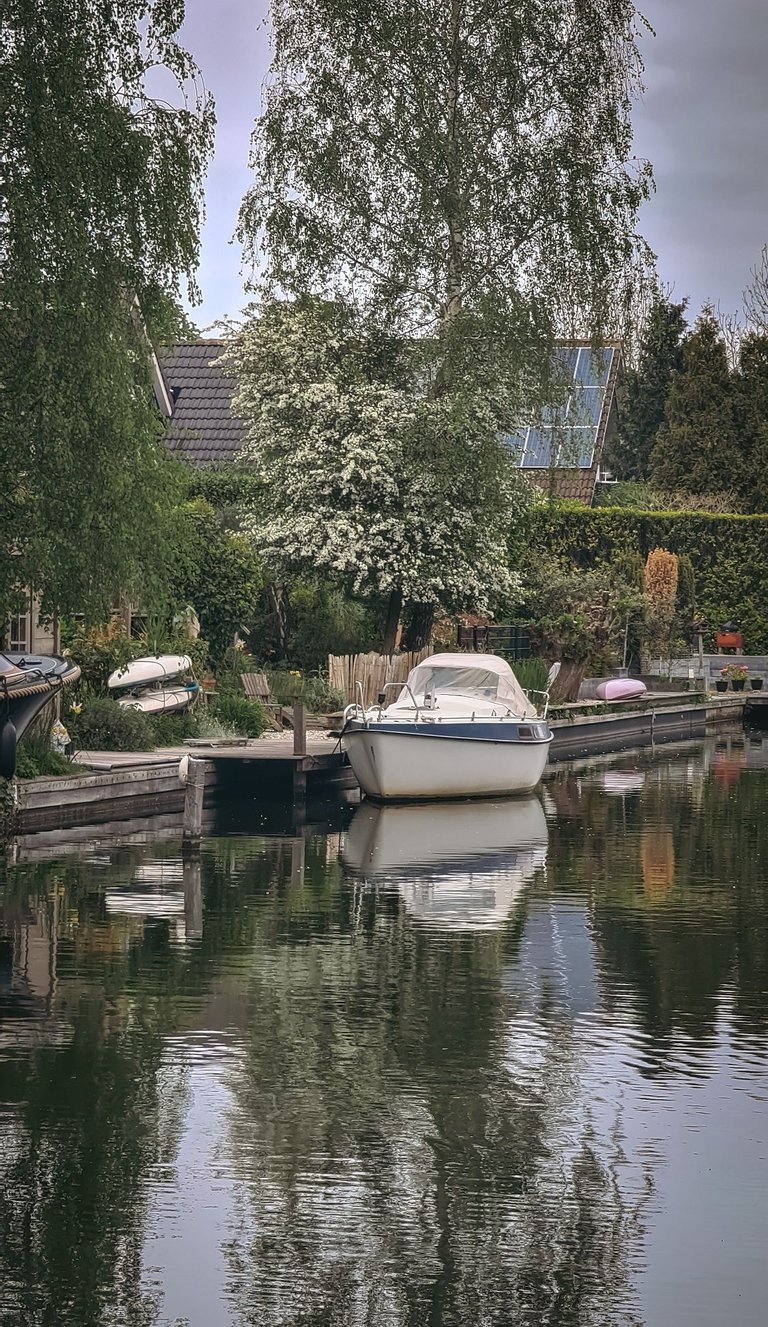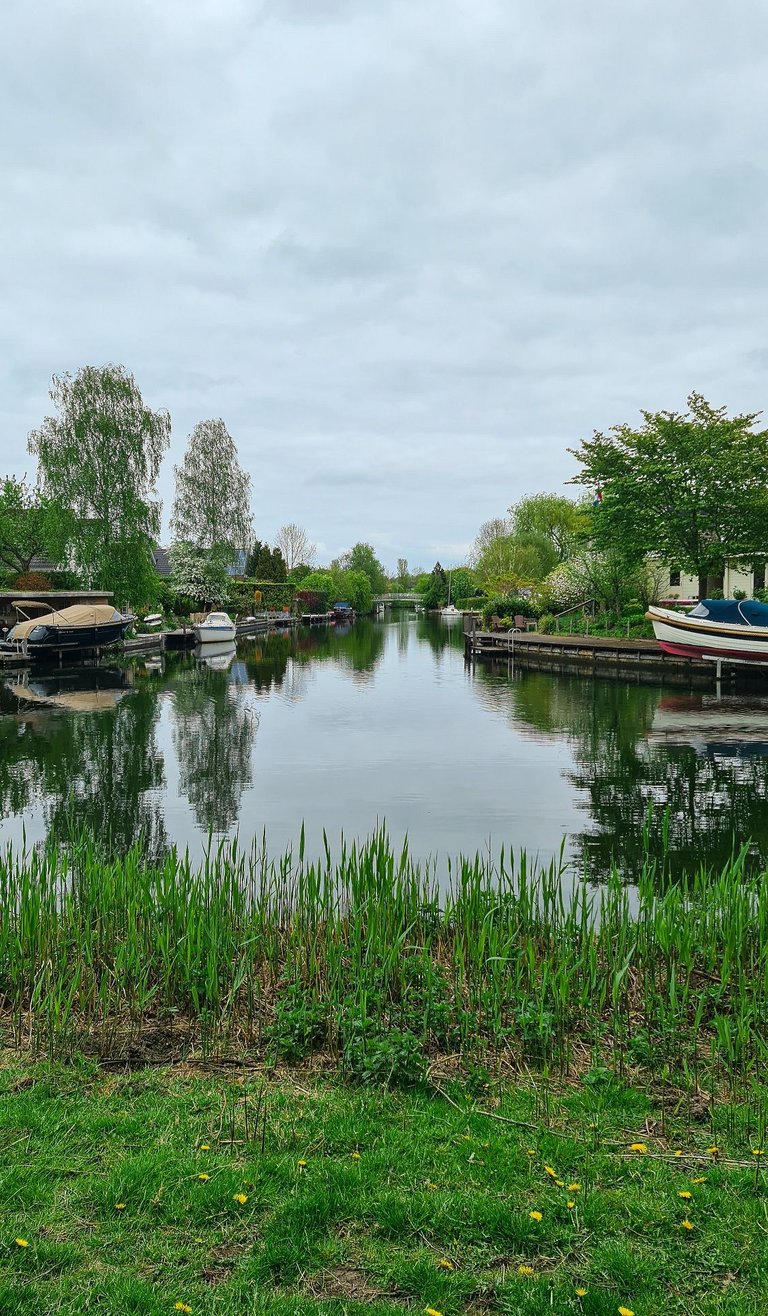 The area was so quiet and calm, few people were walking in the park. I took some photos, walked around, and decided to go to the other side of the canal. I don't know much about Dutch culture and I am trying to learn about it. I don't observe things now like I used to do before. My mind is under process and I admit that I am taking a lot of time for myself than usual. I have never been in this type of critical situation before so my confused mind can't decide anything so easily. I still feel exhausted, sometimes depressed. I accepted this situation of mine, I just need to process it now.
I still feel emotional, I still cry. This is not what I wanted but I am forced to accept it. Nobody deserves this life.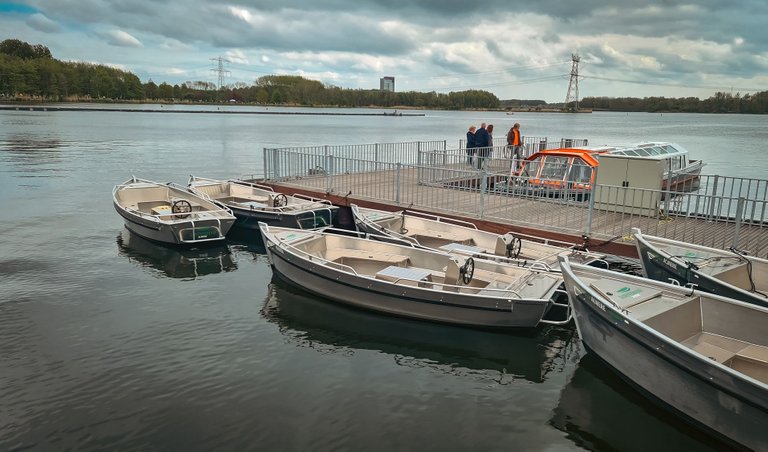 After a long 1 hour of walking, we finally decided to go back to the shelter. Probably one day, when I will be able to settle down, I will rent a boat and will explore the canal. For now, all I can do is just watch these boats from far away.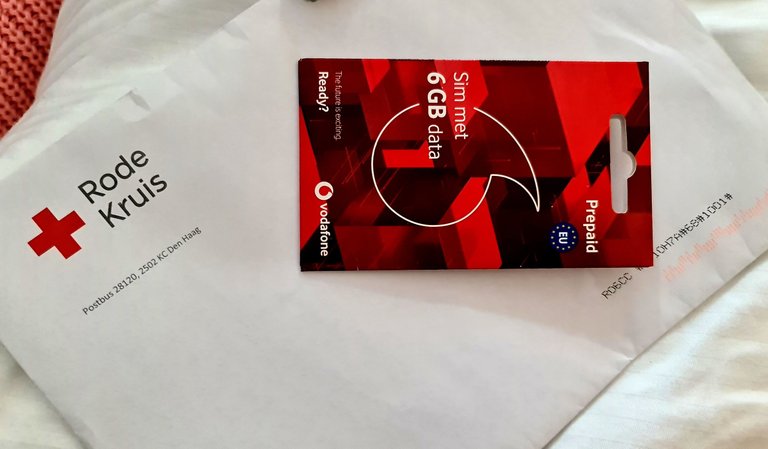 After reaching the shelter, a volunteer from Redcross came to me and handed me an envelope. Inside the envelope, there was a Dutch Simcard. I applied for it last week and finally, it arrived today. I was having trouble with the communication in the Netherlands because I was using Simcards from Poland and Ukraine. So, it was necessary to have a Dutch Simcard. Besides, to open a bank account here, it is mandatory to have a Dutch Simcard.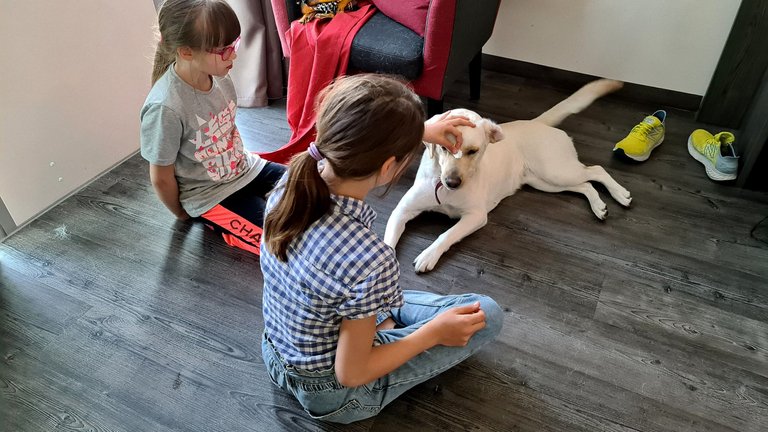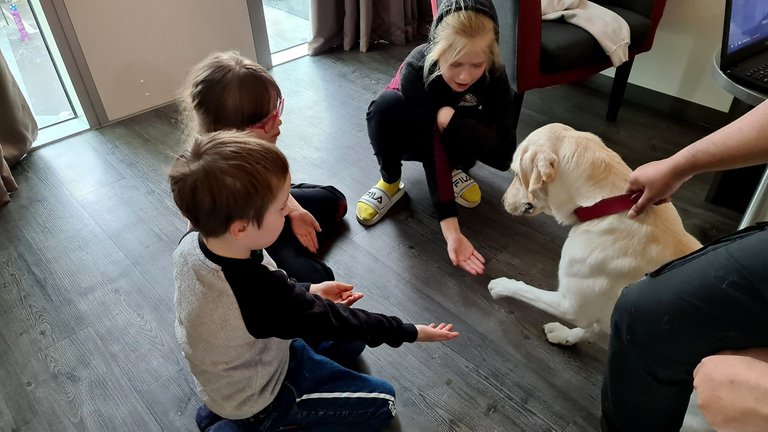 Let's talk about good things. Gigi has found some friends here. These kids are from Ukraine and every day they come into my room to play with Gigi. Gigi is a labrador and she is very friendly with kids. On the other hand, these kids also like to spend time with her. They teach Gigi different tricks and their giggles make Gigi so happy.
These kids don't know what's happening in Ukraine and they think they are here for holiday. I sometimes ask them about their city and family, most of them, had to leave away their grandma, grandpa, and father behind in Ukraine. One of the kids was telling me that Gigi reminds her of her dog that's why she comes here every day to see Gigi. She misses her dog a lot. I don't know what I should feel seeing these kids like this, their future is uncertain and they are completely unaware of the reality. They often miss their father, and their dog but somehow they are learning to live here. They consider this moment as a vacation. Some of them go to Refugee schools.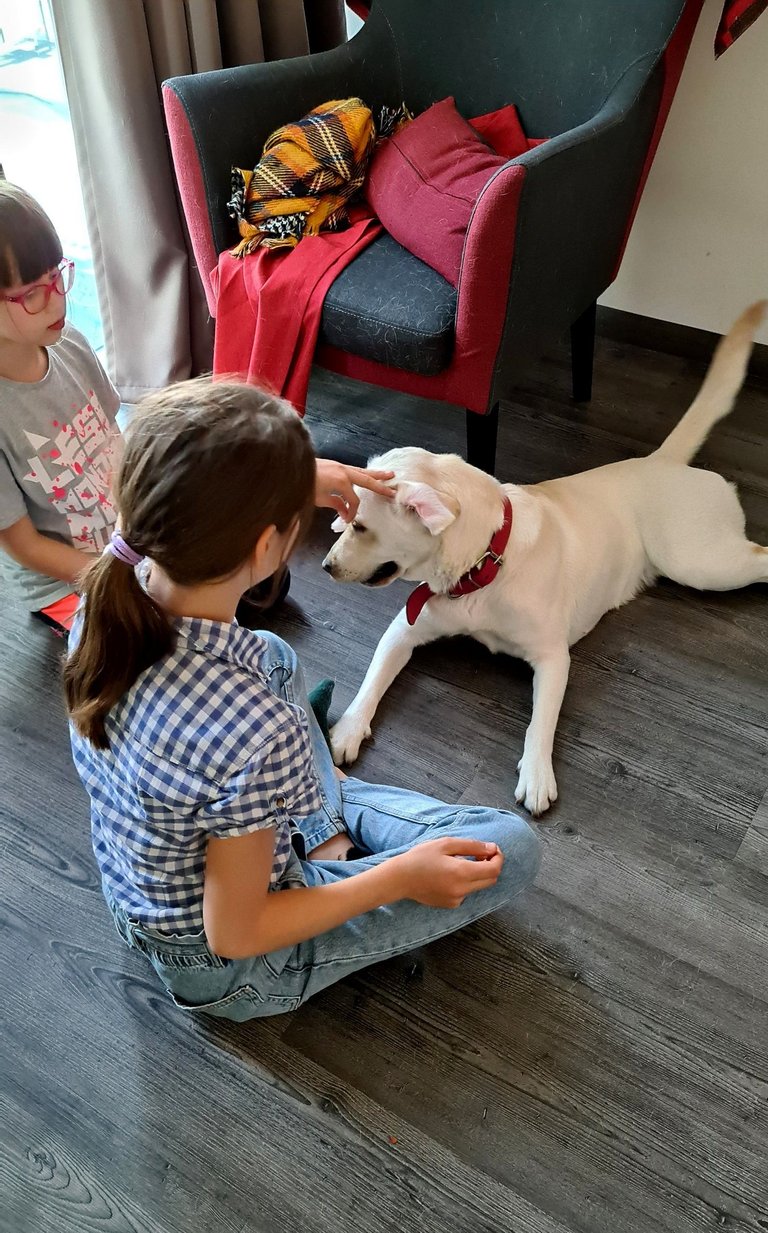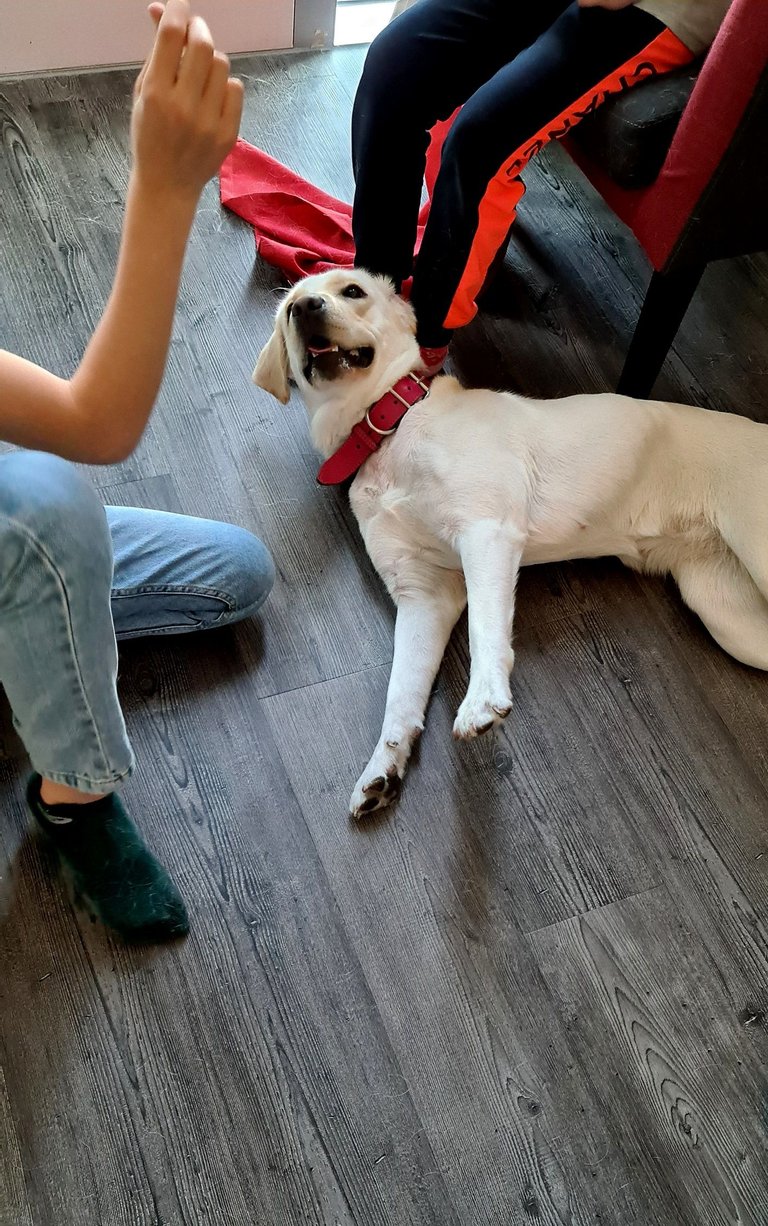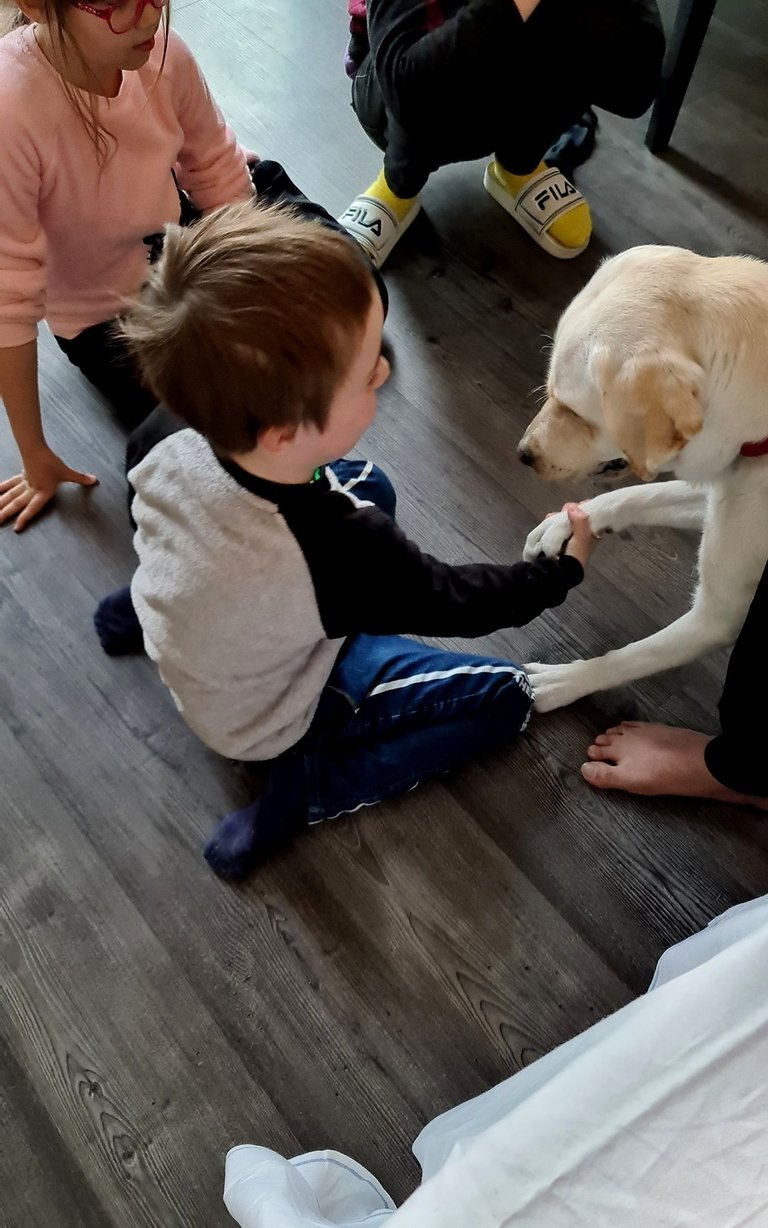 I often used to feel guilty, I used to think that I wish I could do more. I doubted my decision and thought twice about whether whatever I have done was okay or not. I wanted to do something for the people, I even thought that I could have stayed in Kharkiv and could have helped people instead of fleeing the country but I don't think that anymore. My perspective changed completely when these kids started playing with Gigi.
The thing I couldn't do, my dog is doing. My dog is making people happy, keeping these kids happy. Meanwhile, I have got the chance to take care of these kids. Basically, I look after them when they are around. They love Gigi and Gigi loves them. Their unconditional bonding reminds me that no matter what situation an individual is going through, love and smile can bring changes in their life and can give a joyful moment.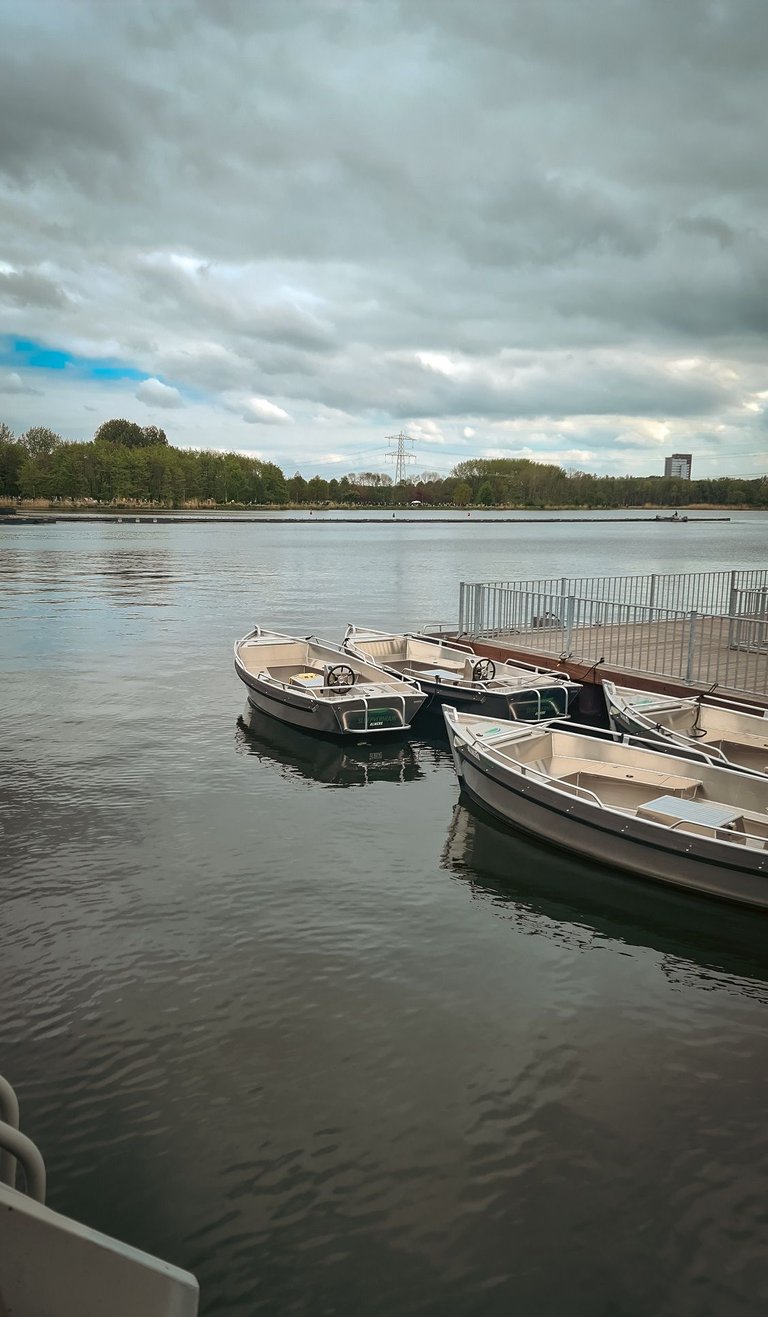 ---
You can follow my stories here:
War Story - Was it hell? - Kharkiv, Ukraine
From " Kharkiv, Ukraine " to " Warsaw, Poland " - War Story
From " Kharkiv, Ukraine " to " Warsaw, Poland " - War Story | Part -2 - Lviv
War Story - Present and Past but no Future
War Story - Walked on the street of Warsaw like a Refugee
War Stories - Psychology and My mindset
Help in the Netherlands for Pets from Ukraine- Got Dog Food for my Labrador
War Story - Wednesday Walk in Almere, Netherlands | Veterinary help - Refugee Life
War Stories - 12 km walk from Lviv to Poland Border "Medyka"
War Story - Humanitarian aid by Voedselbank for Ukrainians in Netherlands | Good and Bad News
---
Love
Priyan...
---
I am @priyanarc.... An architect, a dreamer, and a passionate writer who loves to write about life. I try to present my own perspective and experiences. Please leave your feedback and criticism because it's the only way I can know and reach your mind and thought easily...
---
Find me on:
---
All images used are captured by the author...
---
---