Raspberry cake, combined with a creamy filling 🍓🍓🍓
Hello dear Hive Friends!🌞
Today I have a wonderful, fruity raspberry cake for you, combined with a cream mascarpone cream and fruity sweet raspberries. This year is a good year for raspberries, I have already harvested 3 kg and there is still no end in sight. I've already made jam, liqueur and this delicious cake.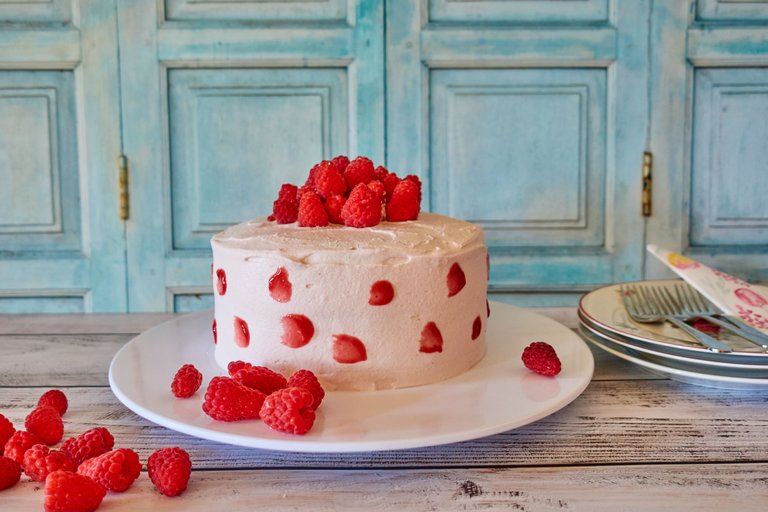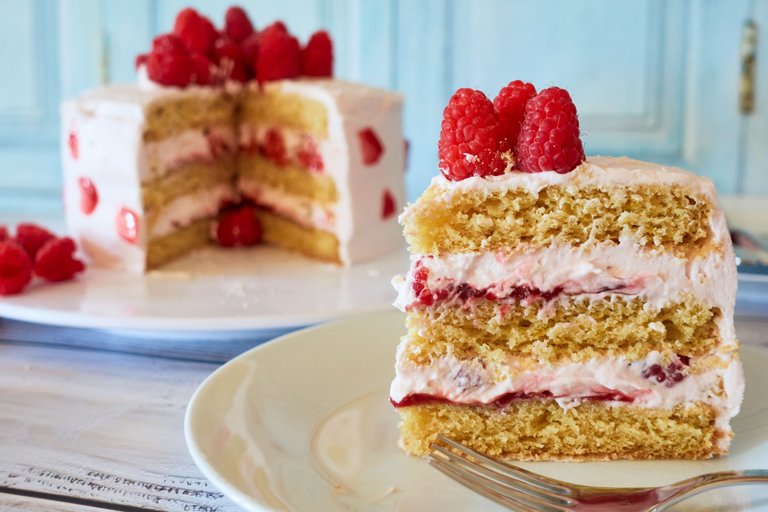 But now to the recipe.
The ingredients are for 3 baking molds, each 17 cm Ø
Preheat the oven to 170°C for a fan oven.
Brush the baking pans with coconut oil and sprinkle with breadcrumbs.
Ingredients biscuit:
160 grams of flour
90 g fine granulated sugar
9 grams of baking powder
½ tsp baking soda
pinch of salt
Zest of an organic lemon
1 tsp turmeric or yellow food coloring optional (for color)
---
150 ml soy milk or other plant-based milk
1 tbsp apple cider vinegar
1 tsp vanilla extract
a few drops of butter - vanilla aroma
---
Ingredients for the filling:
200 ml vegan whipped cream
250 g vegan mascarpone
3 tbsp powdered sugar
1 tsp lemon zest
4 tsp cream stiffener
---
200 - 300 g raspberries (incl. decoration)
4-5 tablespoons fine happened raspberry jam, preferably homemade
Ingredients for the decoration:
raspberries
raspberry jam
Preparation of biscuit:
Mix the sugar with the lemon zest and rub it in with your hands so that the sugar takes on the lemon zest flavor more intensely

Melt butter and let cool again

Mix the milk with the apple cider vinegar and set aside

Sift the flour, baking powder, salt and baking soda into a bowl, add the lemon sugar and mix with the whisk

Add the vanilla extract, melted butter and the butter-vanilla flavoring to the sour milk and stir

Add the sour milk mixture to the dry ingredients and mix with a whisk to form a smooth batter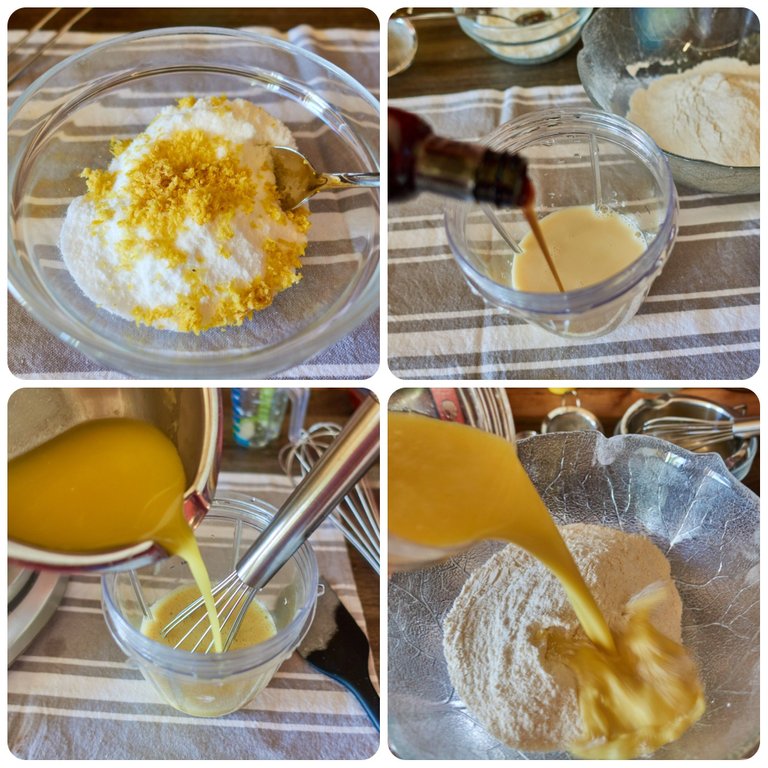 Divide the dough equally between the three baking molds and bake at 170° C for approx. 10-12 minutes (test with a skewer)

Take the cakes out of the oven and let them cool for about 10 minutes. Then turn out onto a wire rack and let cool completely

Remove the excess breadcrumbs with a pastry brush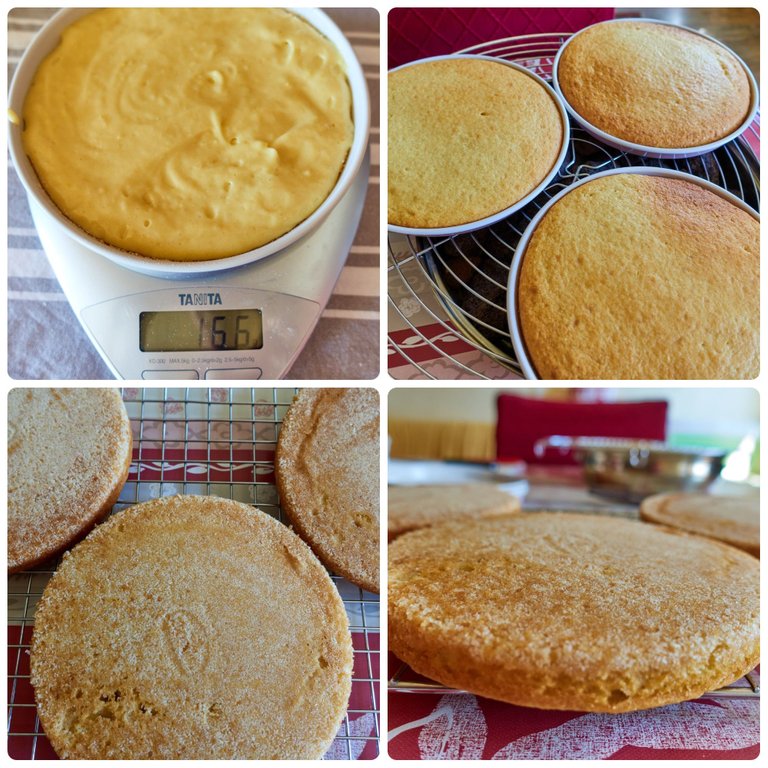 Preparation of the cream:
First mix the cream cheese with the sugar and the lemon zest with the spatula, then add 2 teaspoons whipped cream and mix with the hand mixer until smooth, but not too long

Briefly whip the whipped cream with the hand mixer, then add the cream stiffener and whip until firm

Stir the mascarpone and 2 tablespoons of raspberry jam into the cream

Cool the cream for about 30 minutes before further processing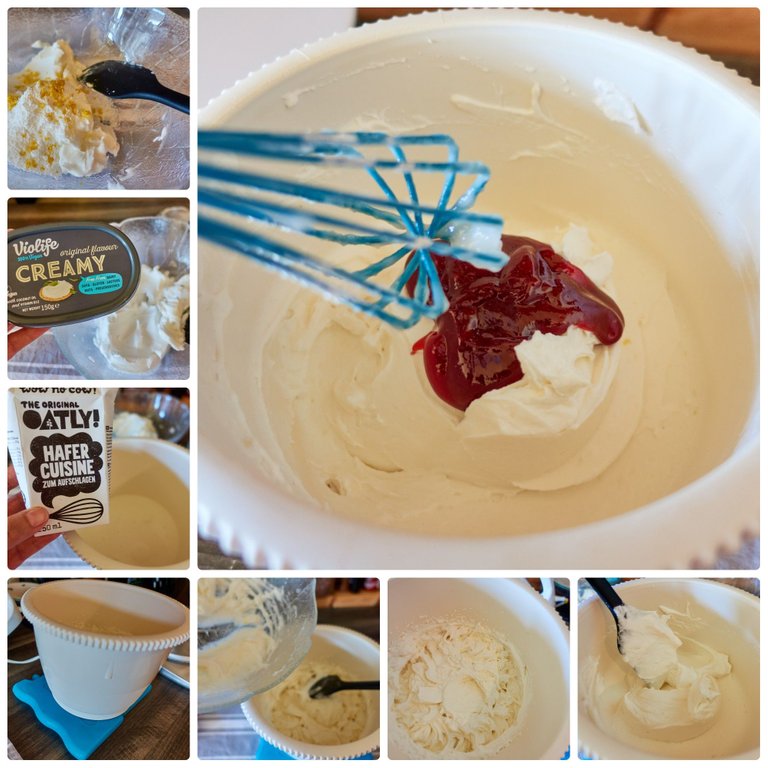 Completion:
Slightly heat the jam until it is almost liquid

Fill the cream into a piping bag and cut off approx. 1 cm from the tip

Spread some cream on a cake plate and place a layer of cake on top

First, squirt cream all around the upper, outer edge of the cake

Spread 1 tablespoon of jam in the middle, then cover with cream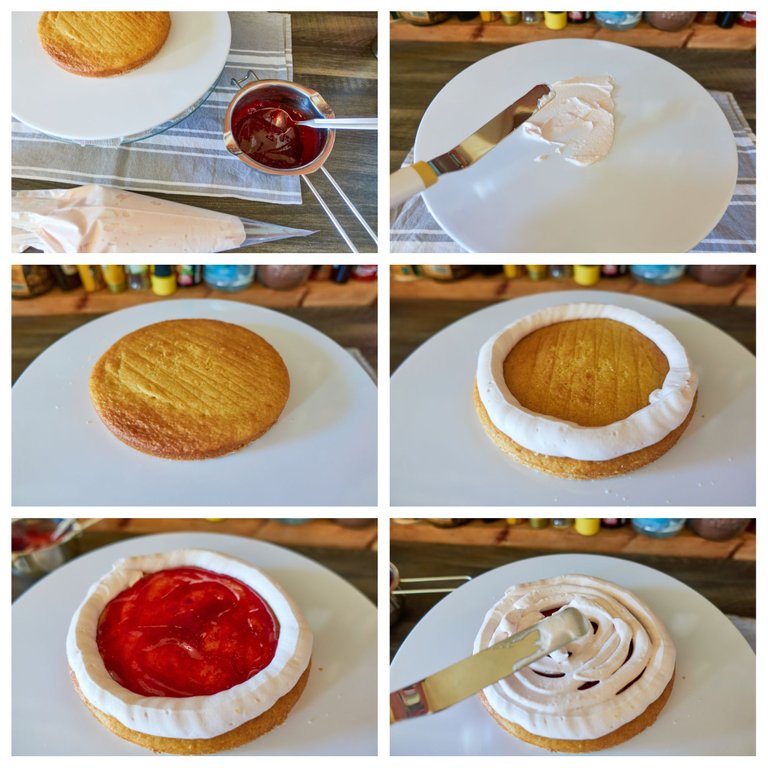 Spread the raspberries on the cream and cover it again with some cream and smooth it out

Repeat this process with the 2nd layer of cake

Place the third layer of cake on top and spread the remaining cream all over the cake

Chill the cake for at least 1 hour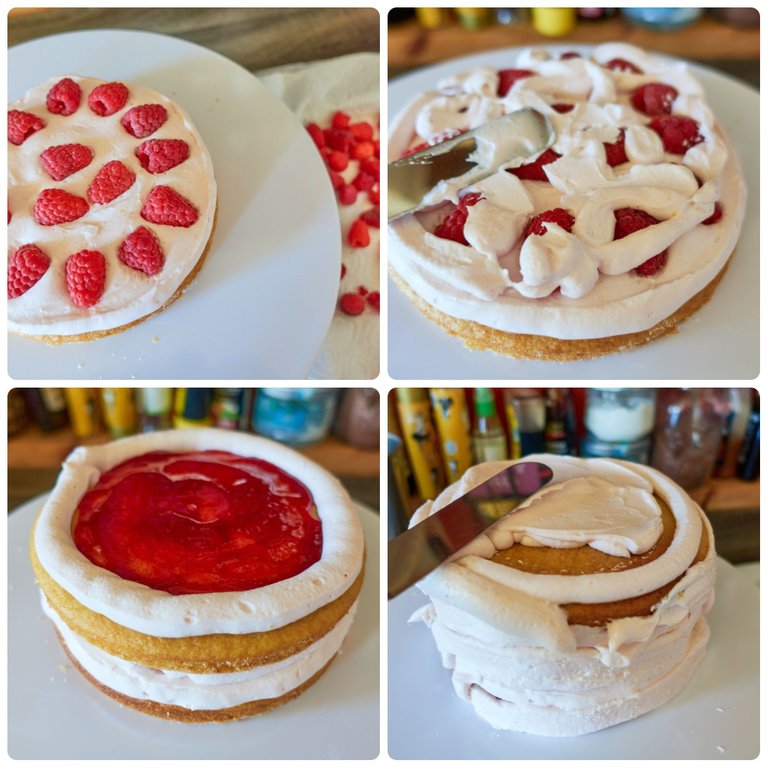 Place raspberries on top of the cake for decoration, decorate the side of the cake with a few dots of jam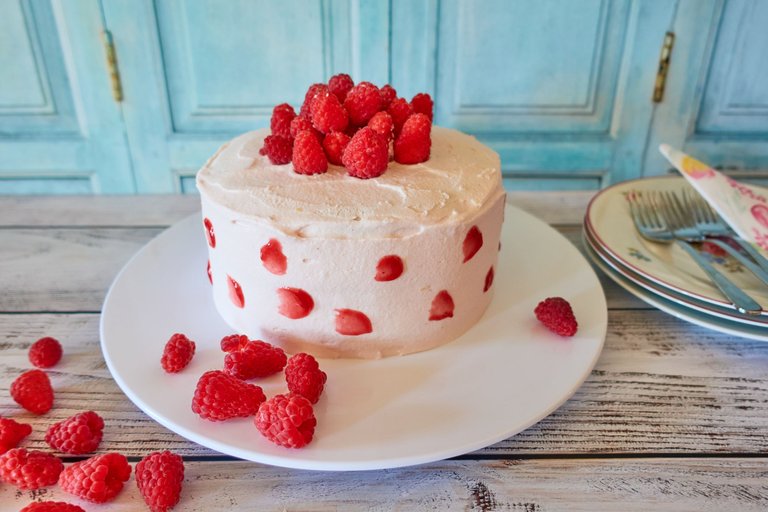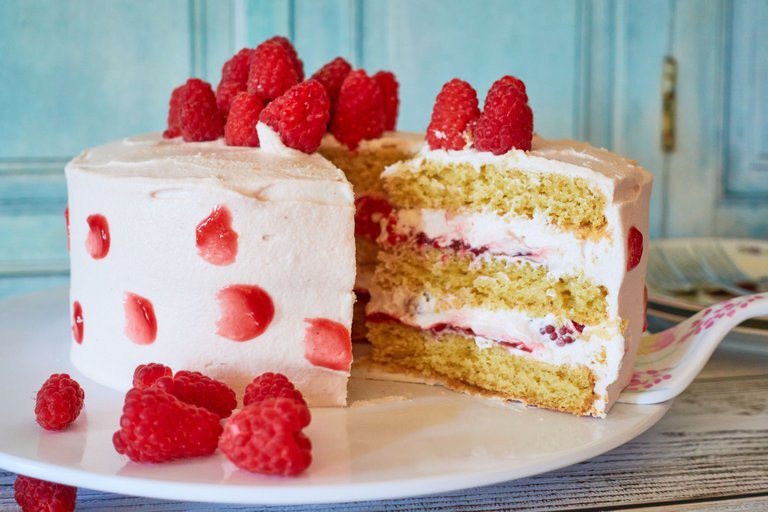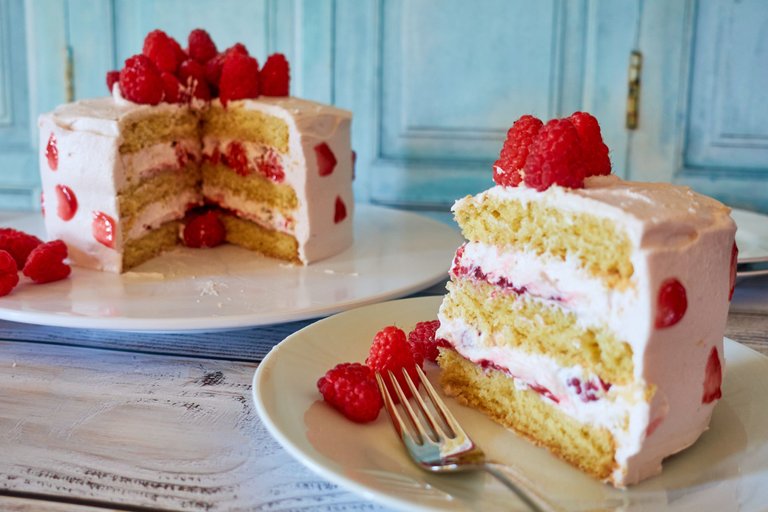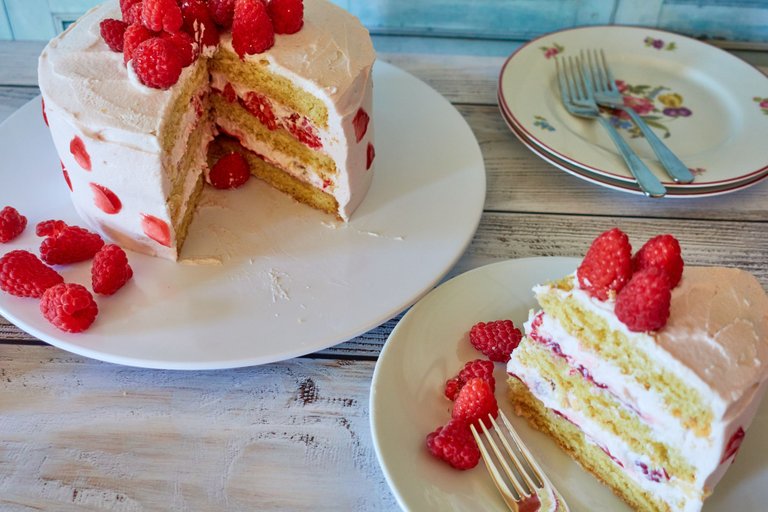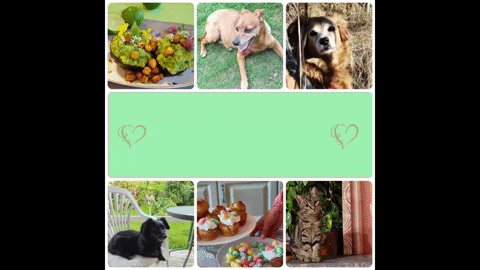 ---
---