[EN/BG] When the sea meets the land / Когато морето срещне сушата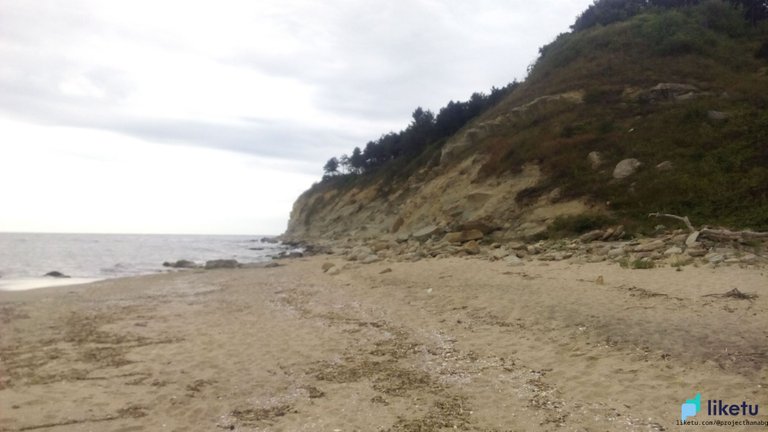 I love the sea, it makes me more calm and balanced. At any given moment it is both calm and stormy. There is a certain magic in it. We all know that it gets polluted, by human activity, but still it only manages to clean itself to a certain extent.
Fewer and fewer places or beaches remain where man has not set foot. Man ruins, man wants to take over every handful of land to use it in some way and so he pollutes it.
There are not many places I've been to in Bulgaria, but I definitely want to be in more places where you can see the line where the sea breaks the land, feel the scent of the sea and be charged by its energy!

Обичам морето, то ме кара да бъда по-спокойна и уравновесена. Във всеки един моментто е както спокойно така и бурно. В него има някаква магичност. Всички знаем че то е се замърсява, от човешката дейност, но все пак успява да се изчисти само до някаква степен.
Все по-малко остават местата или плажовете където човек не е стъпвал. Човека руши, човека иска да превземе всяка една шепа земя за да я използва по някакъв начин и така я замърсява.
Не са много местата на които съм била в България, но определено искам да бъда на повече места където може да се види линията където морето се разбива в сушата, да усетя аромата на морето и да се заредя от енергията му!
---
For the best experience view this post on Liketu
---
---