Colored pencils portrait of a power couple!
Hey friends! Thanks for the love on my recent posts. It's good to see that people out there appreciate what I do no matter how little.
Today I'd like to share a portrait I made for a popular couple in Nigeria, Pastor and Mrs Oyemade, the owners of Covenant Christian Centre Lekki. They are a couple admired by many and have impacted so many people.
One of those people wanted them to have this beautiful portrait and I was picked for the job.
This is one of those jobs where I barely took progress shots, sometimes I'm lost in the zone. Here's some..
I worked with my favorite combo of materials; charcoal, Derwent and Prismacolor pencils, and Reeves pastel chalks.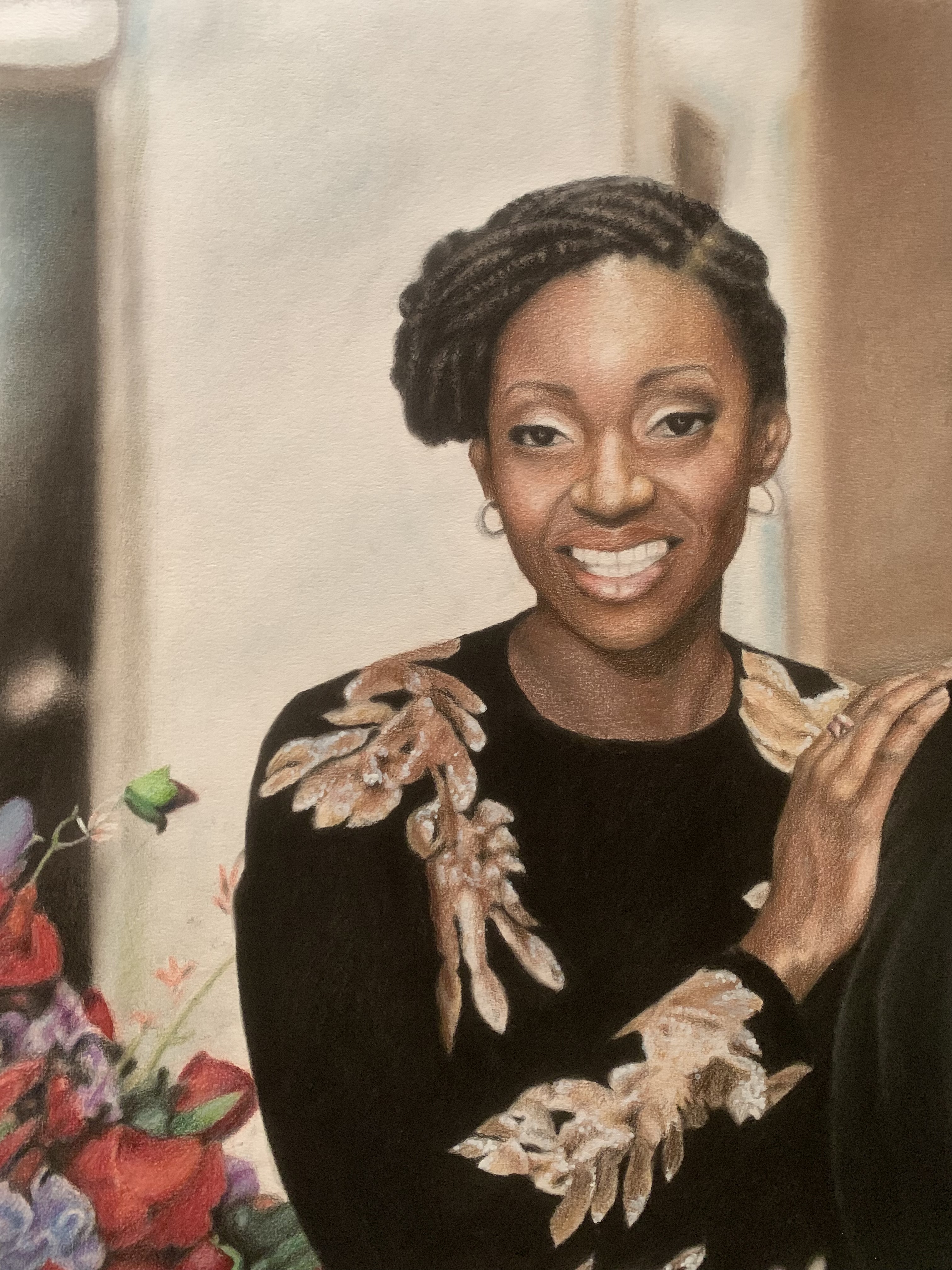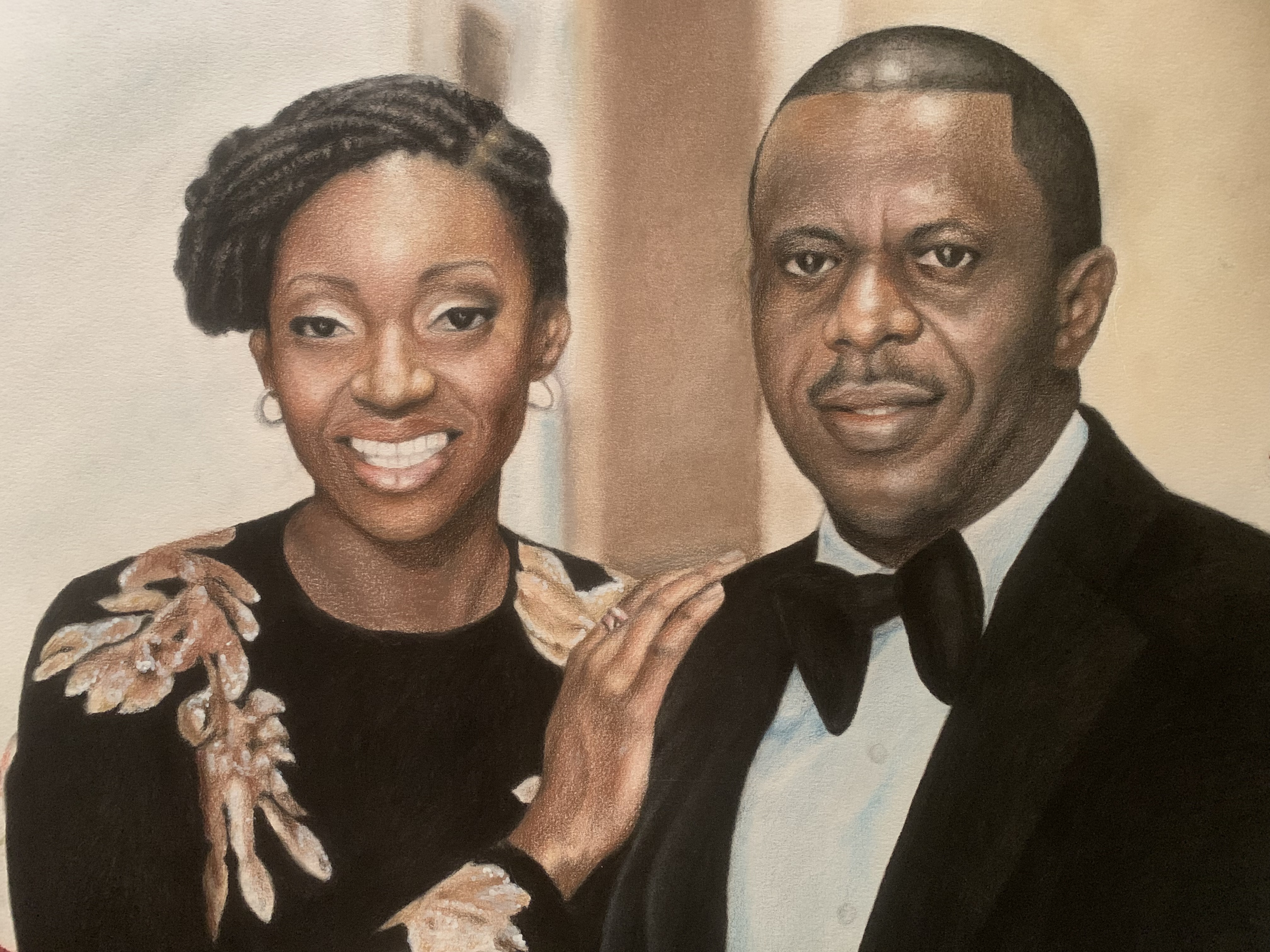 And here's a picture I took at the framer's
What do you think? Feel free to comment and show some love by leaving a thumbs up and reposting. Thanks as always!
✌🏾
---
---