Painting and meeting The Cavemen, Femi Kuti and Made Kuti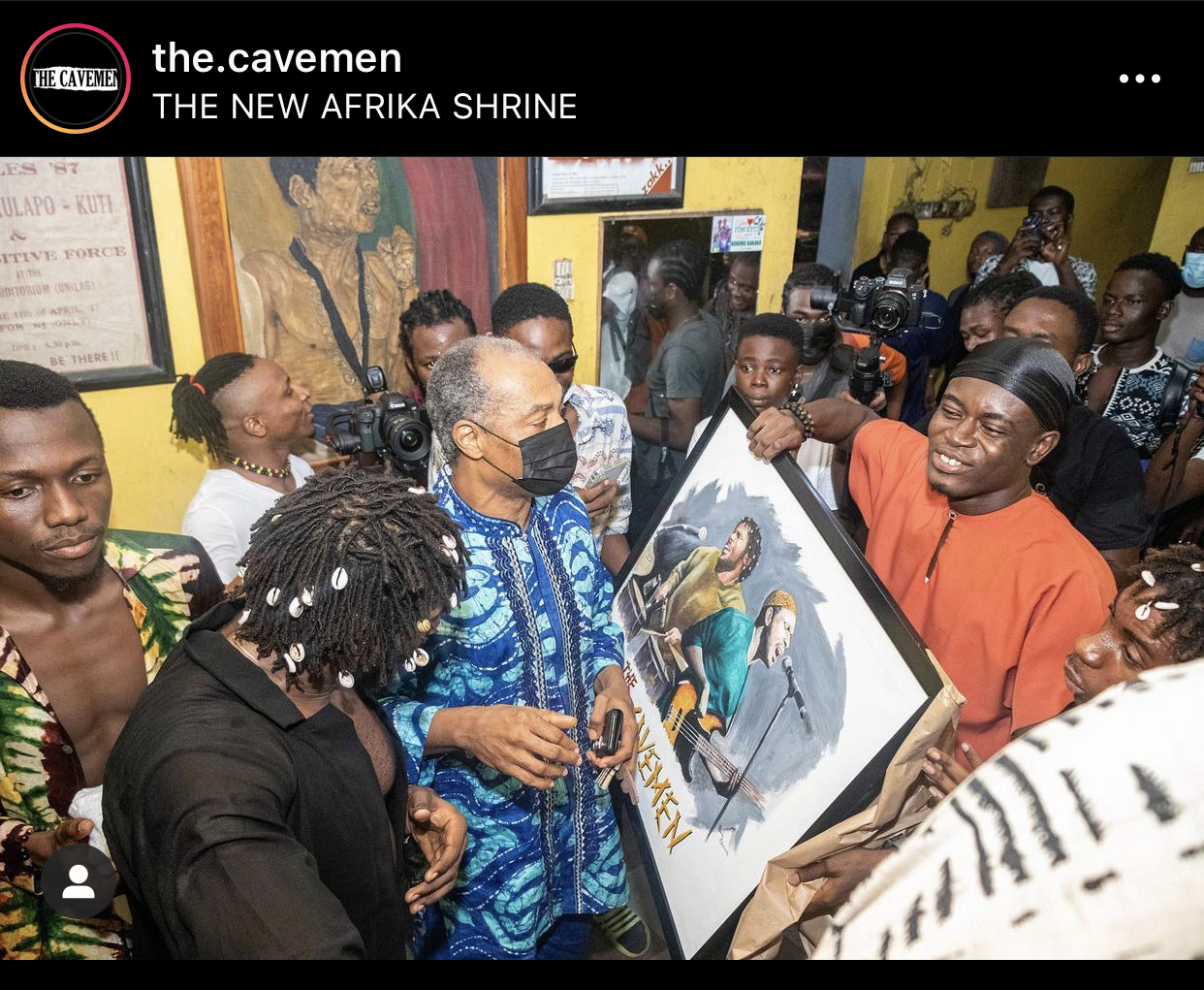 The Cavemen are a great highlife music band that I've been following for a while. Unlike most bands they are just two brothers, Kingsley and Benjamin. Their music has really inspired me and keeps me company while I do what I love to do, make art. I'm a die hard fan basically
It had been on my mind for a while to make an art piece for them but it never seemed like the right time until I saw an announcement of an event where they were to perform in Lagos, my home city. I quickly put this piece together in 2 short days and I so love the outcome!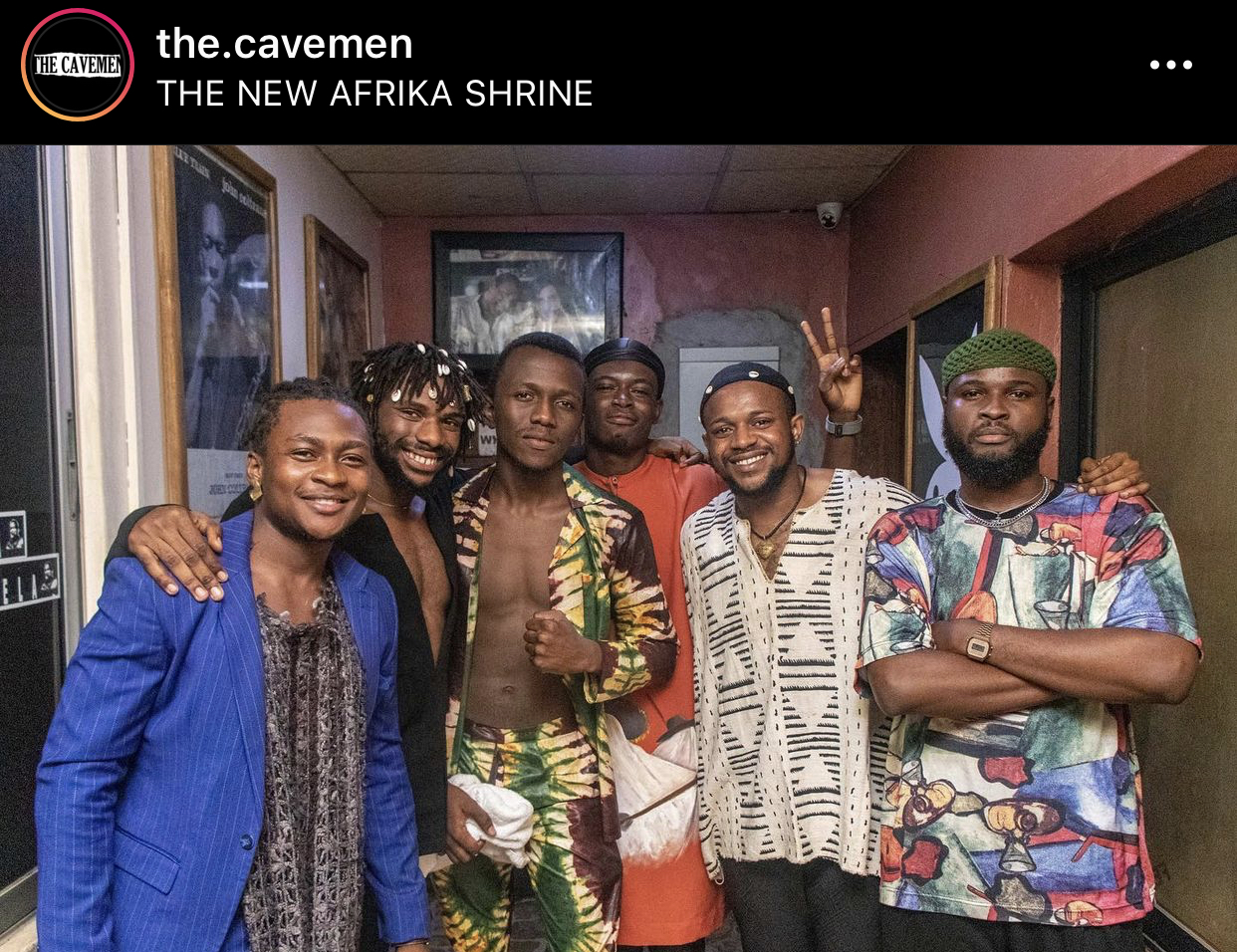 At the event they performed alongside Femi Kuti, son of the great afrobeats king Fela Anikulapo Kuti. Femi's som Made Kuti also performed that night and I got to meet them both too. It truly felt like a dream!
They were so surprised and happy to receive the art piece, you can see the excitement in their faces while I was blushing uncontrollably too.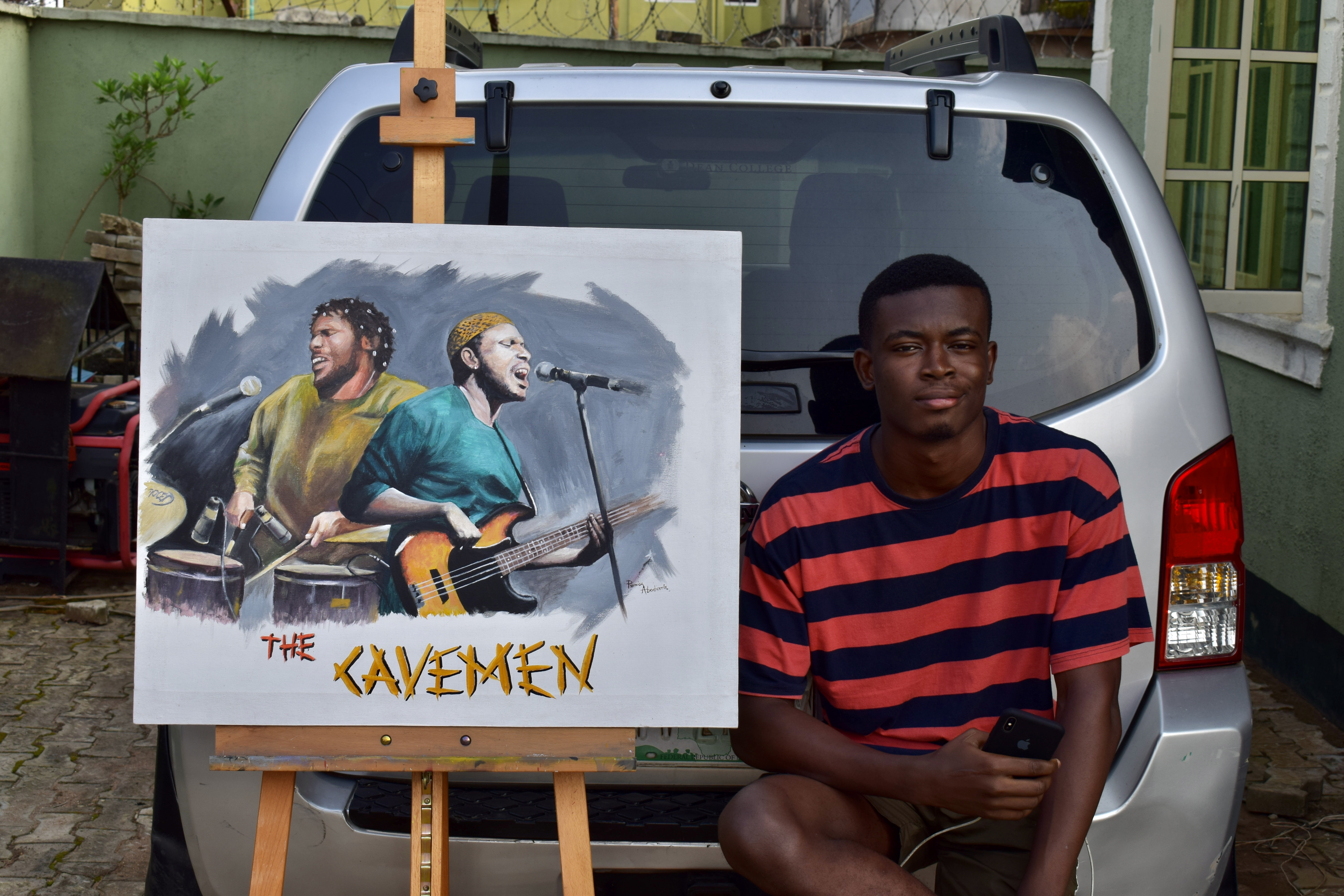 My reference photos for this art piece were video screenshots, the idea was to use images that somehow didn't exist before. My medium was acrylics on canvas.
Some progress shots and more from the event…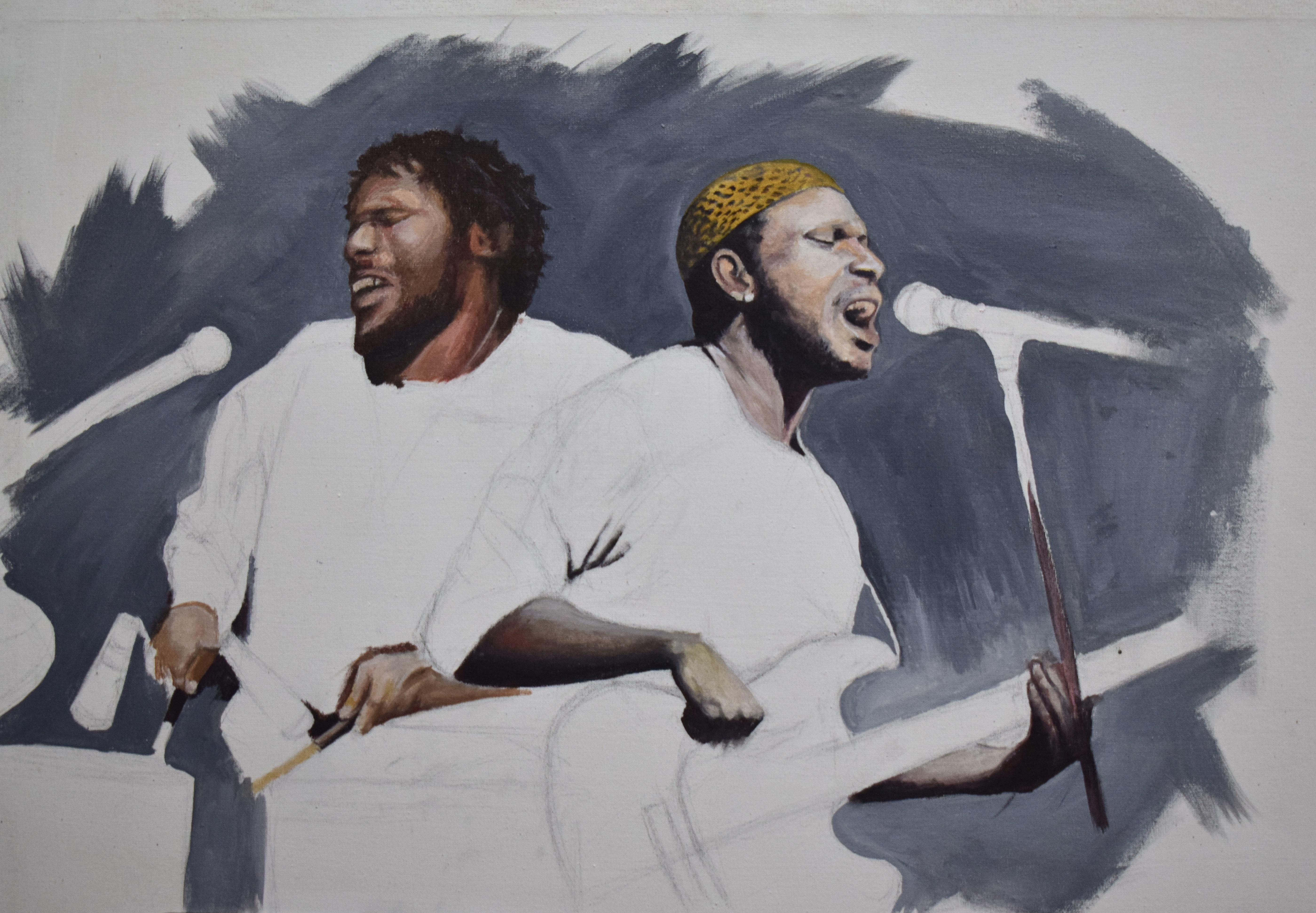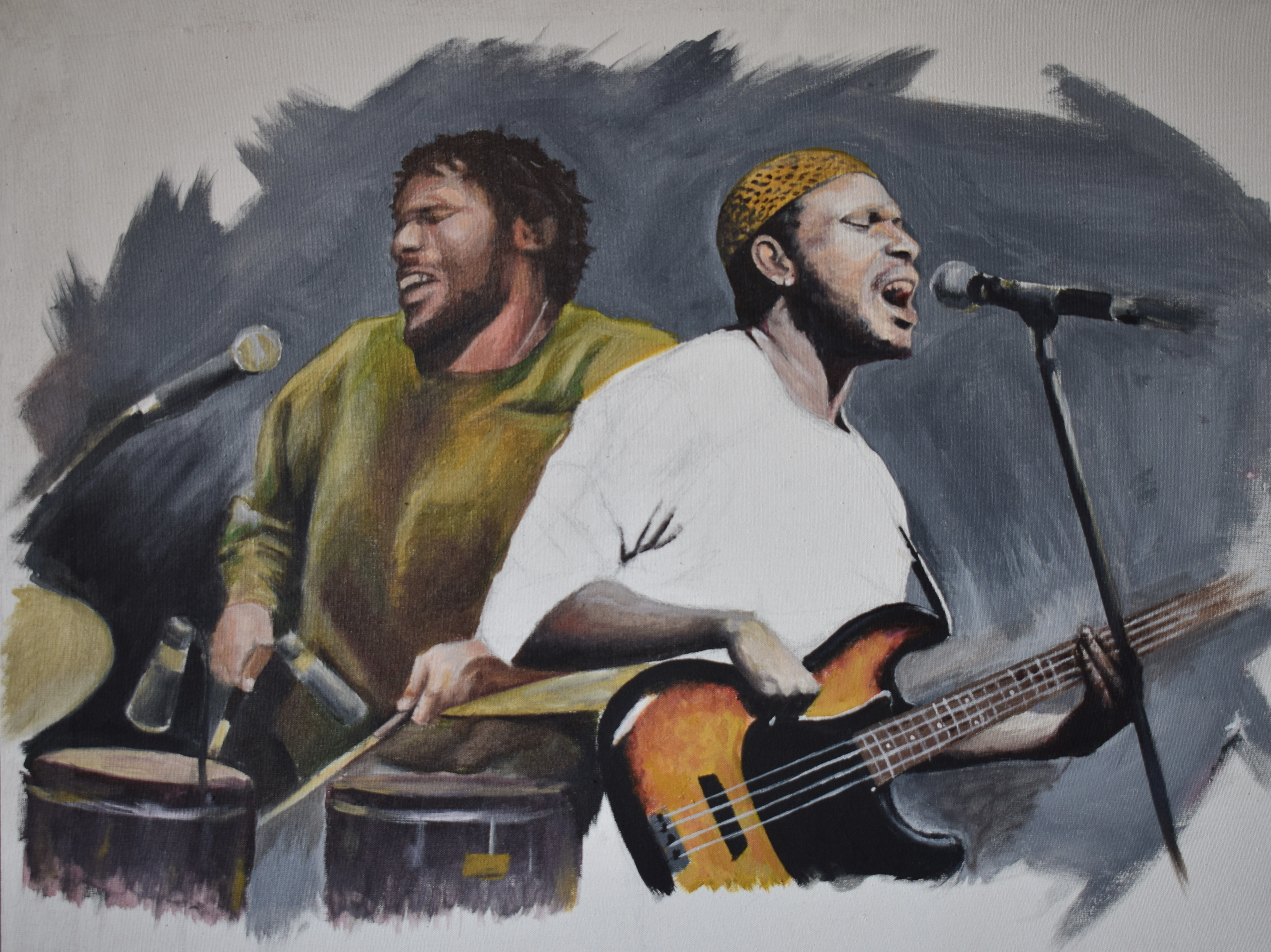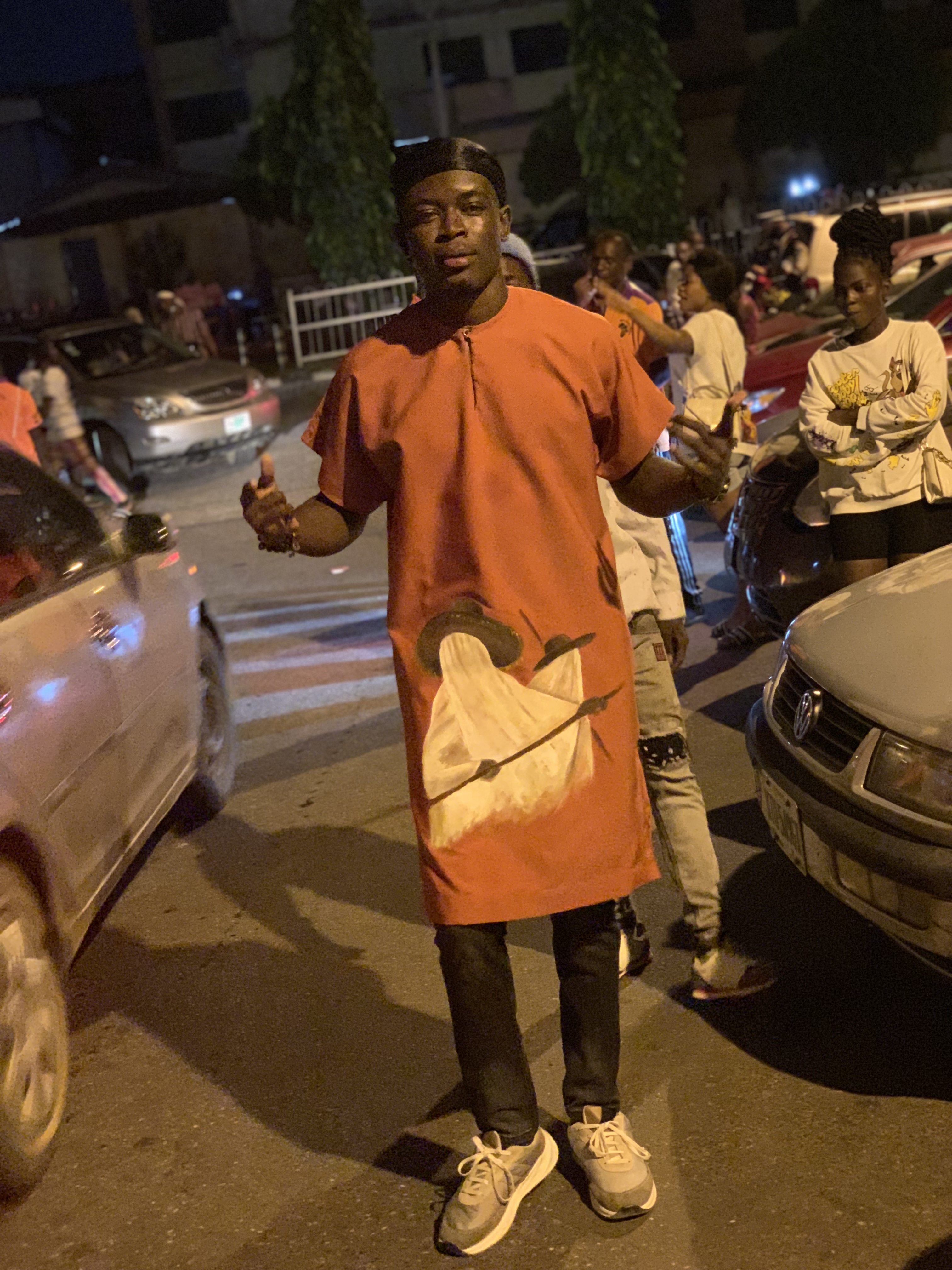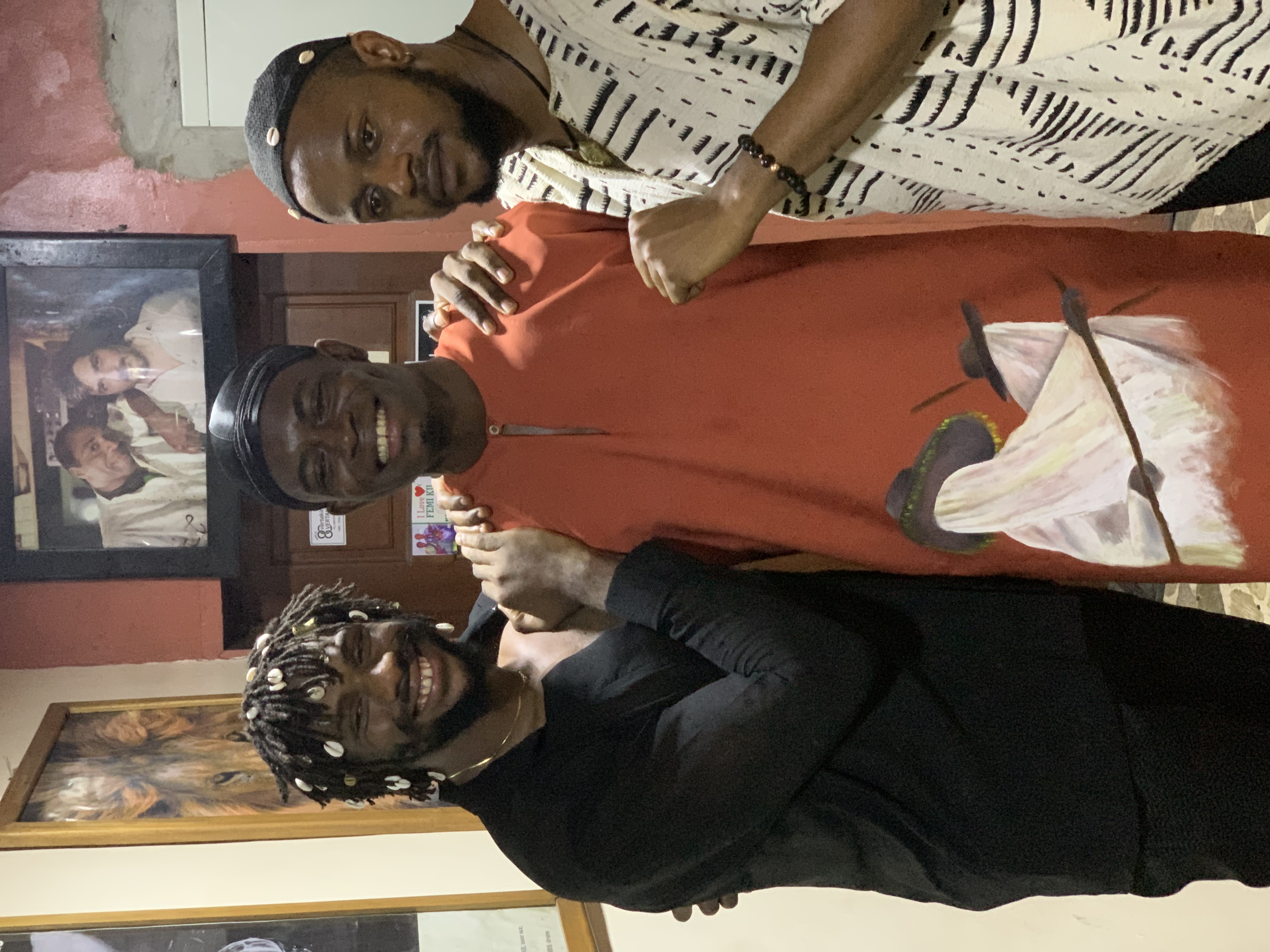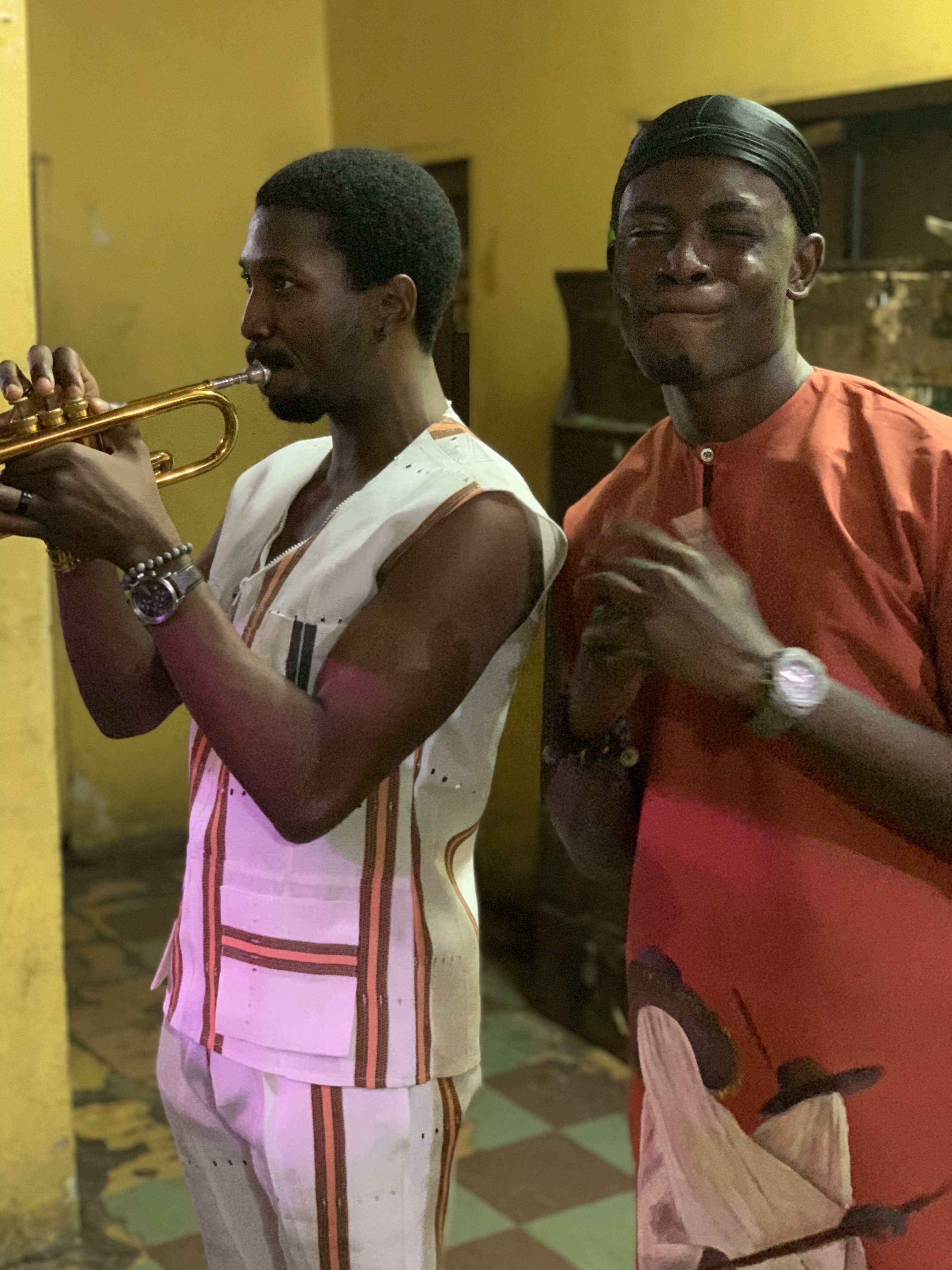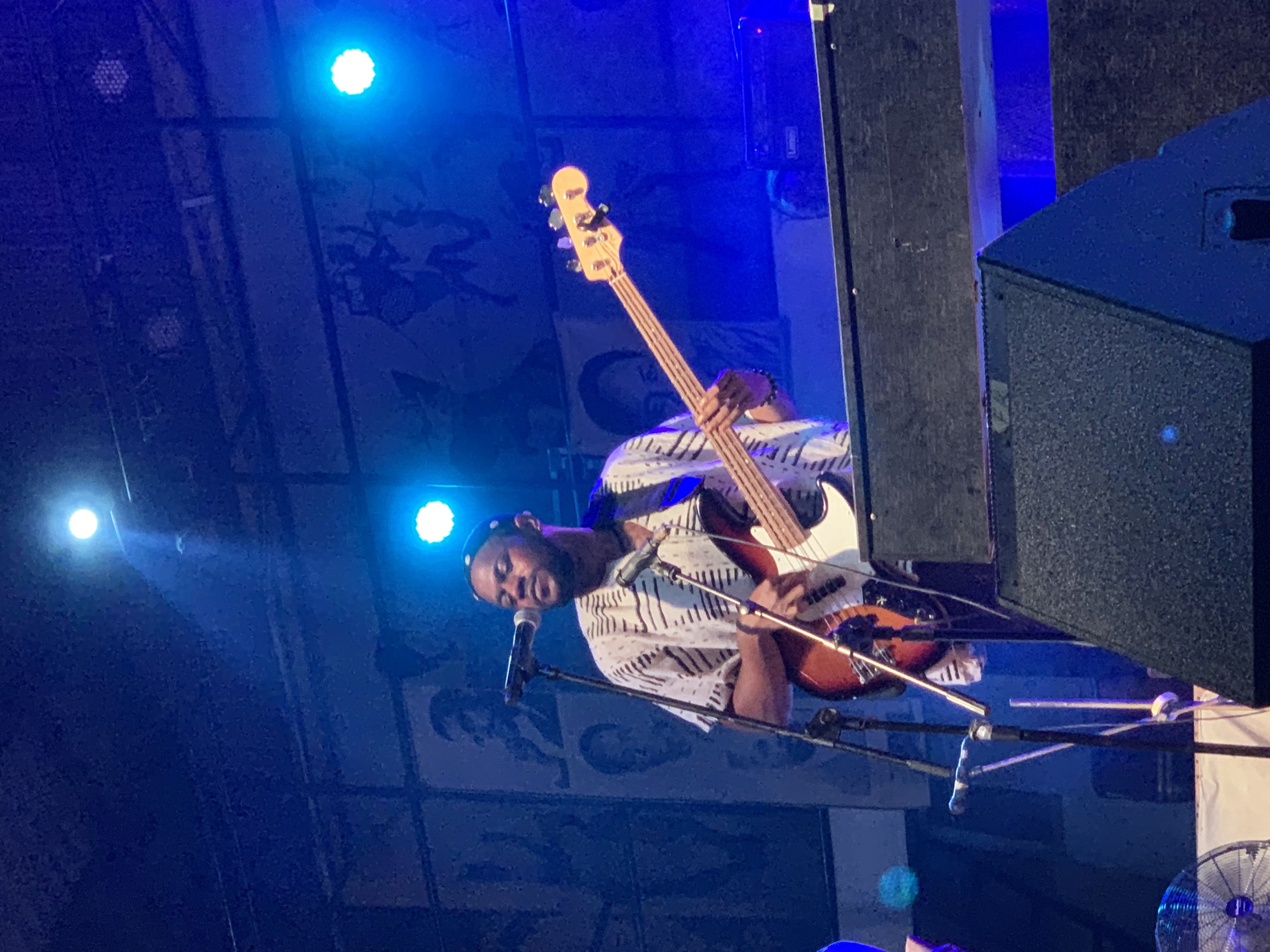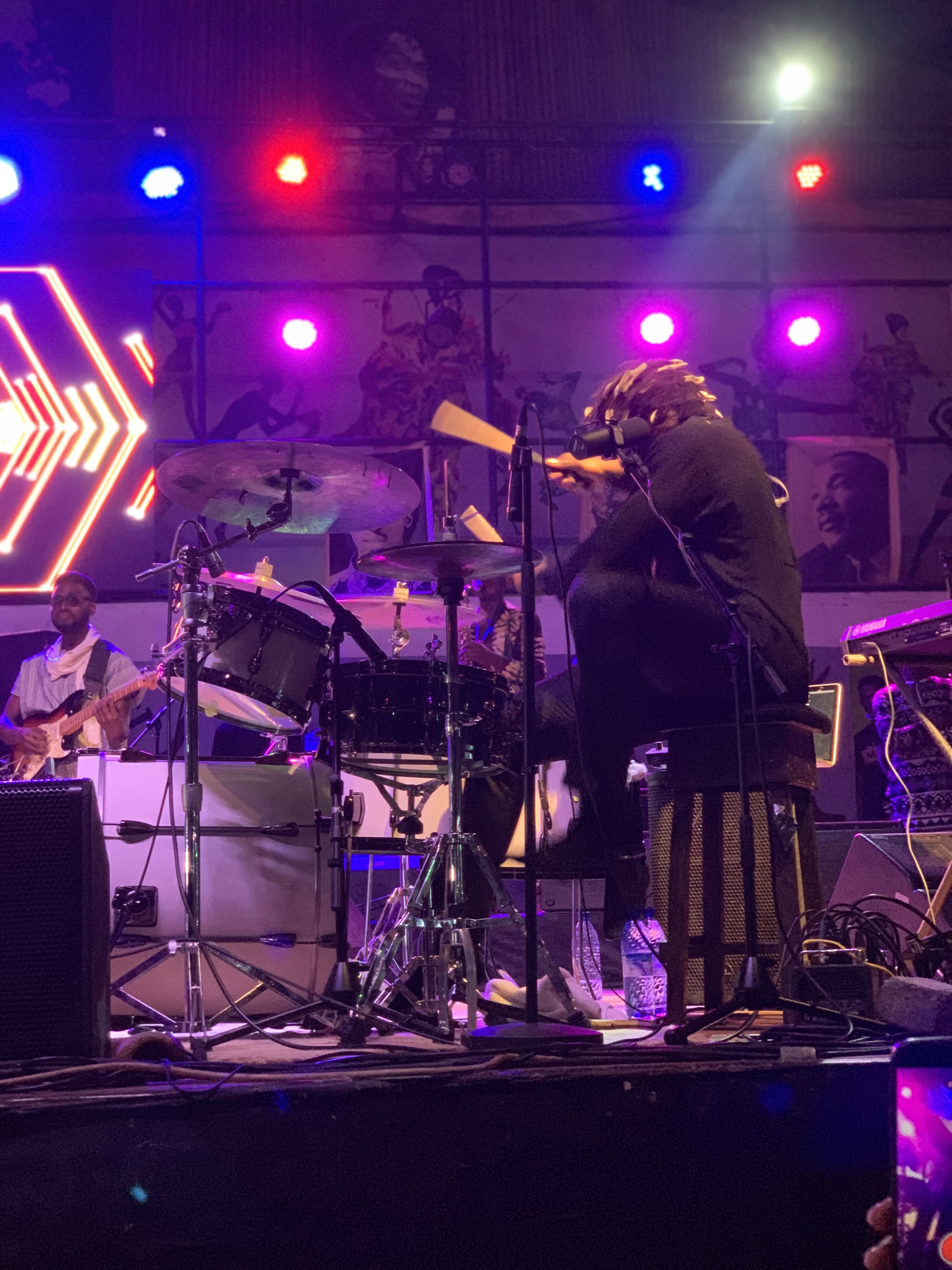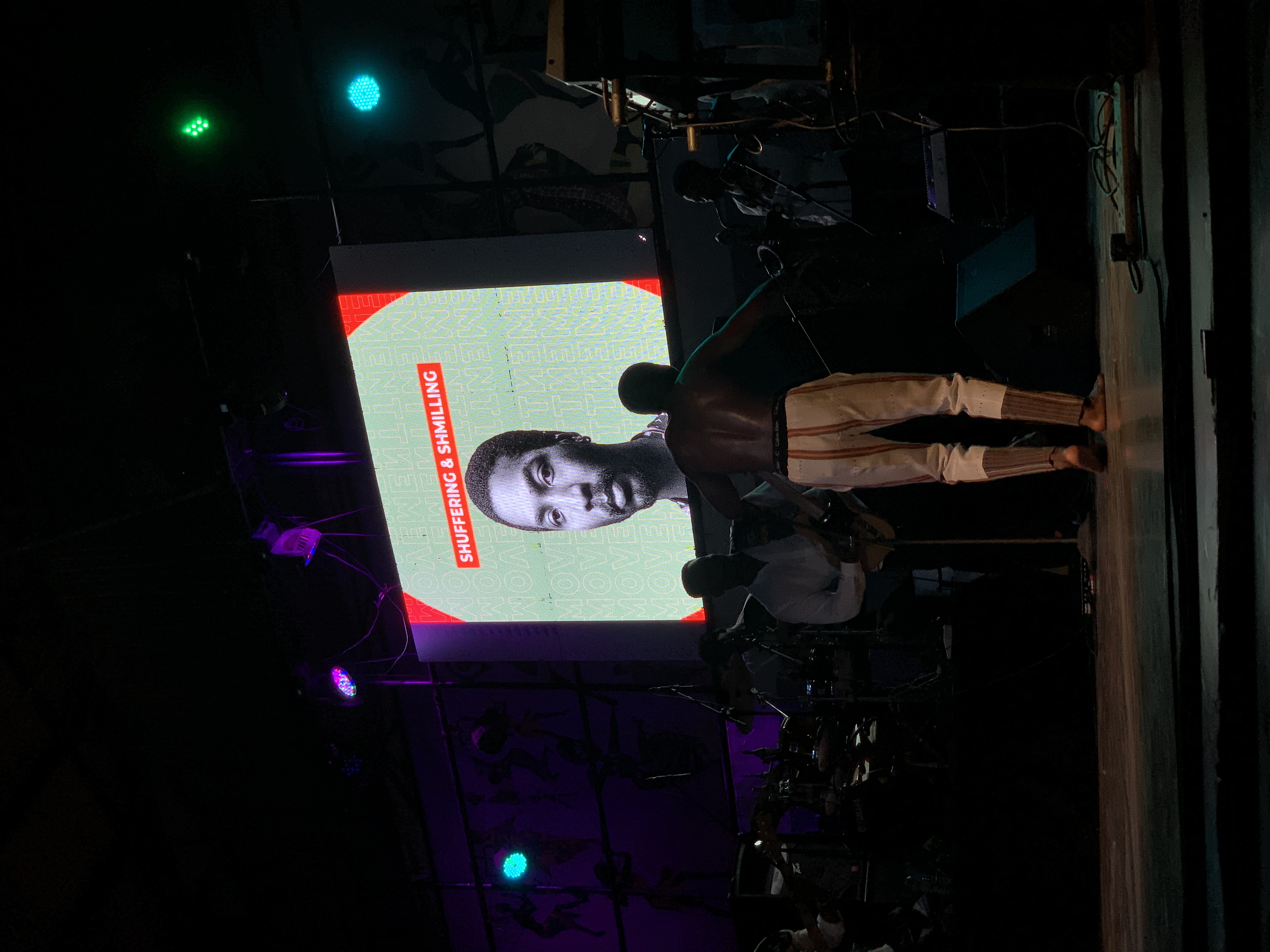 This is an experience I'll never forget, a milestone in my career too. Thanks for sharing this moment with me, hope to see you more.
✌🏾
---
---