When Home No Longer Feels Like It… (Penciled)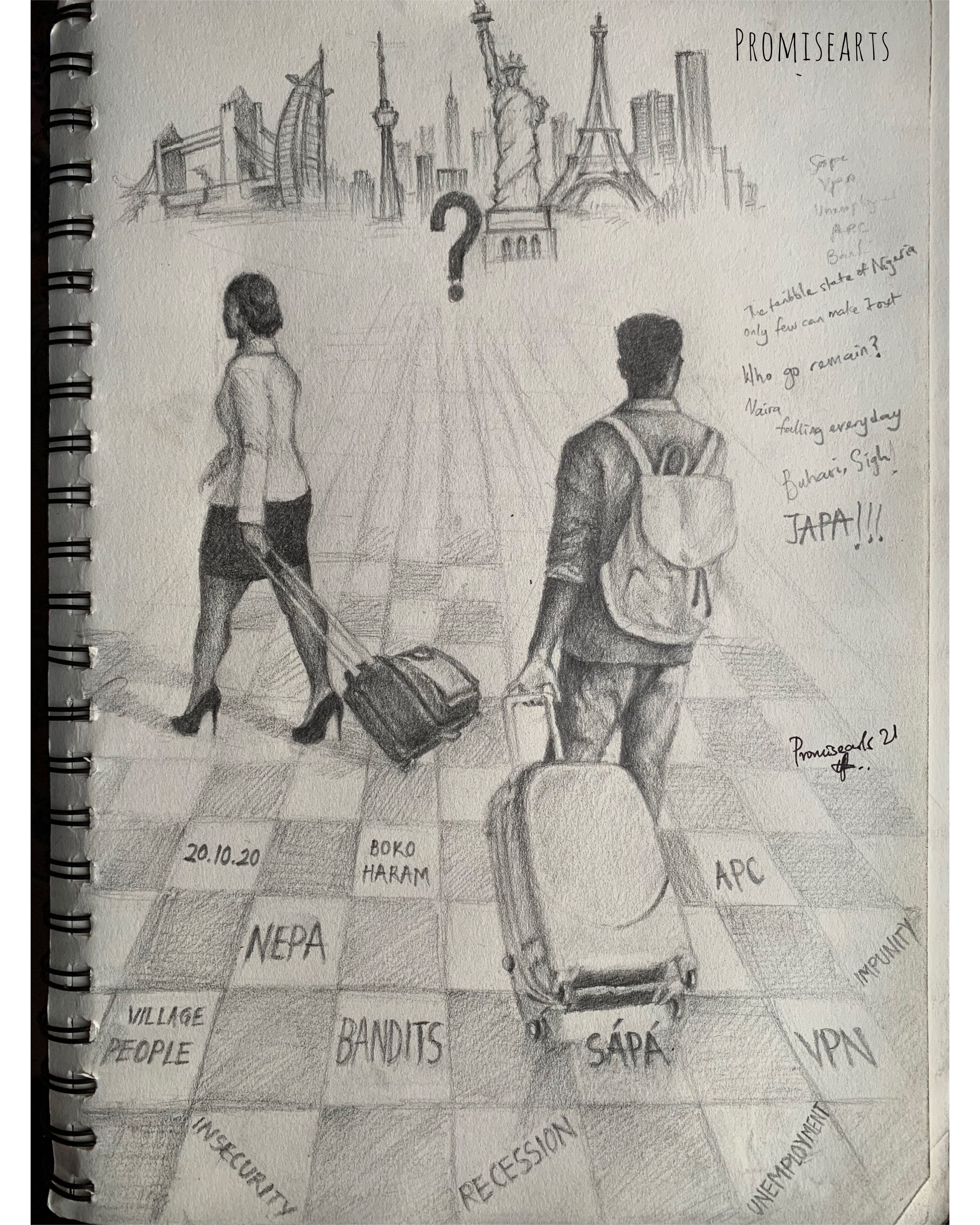 I was inspired to make this illustration as a response to the crazy emigration wave happening in my country Nigeria right now. The youths are fleeing en masse as things get harder and our voices are being silenced the more.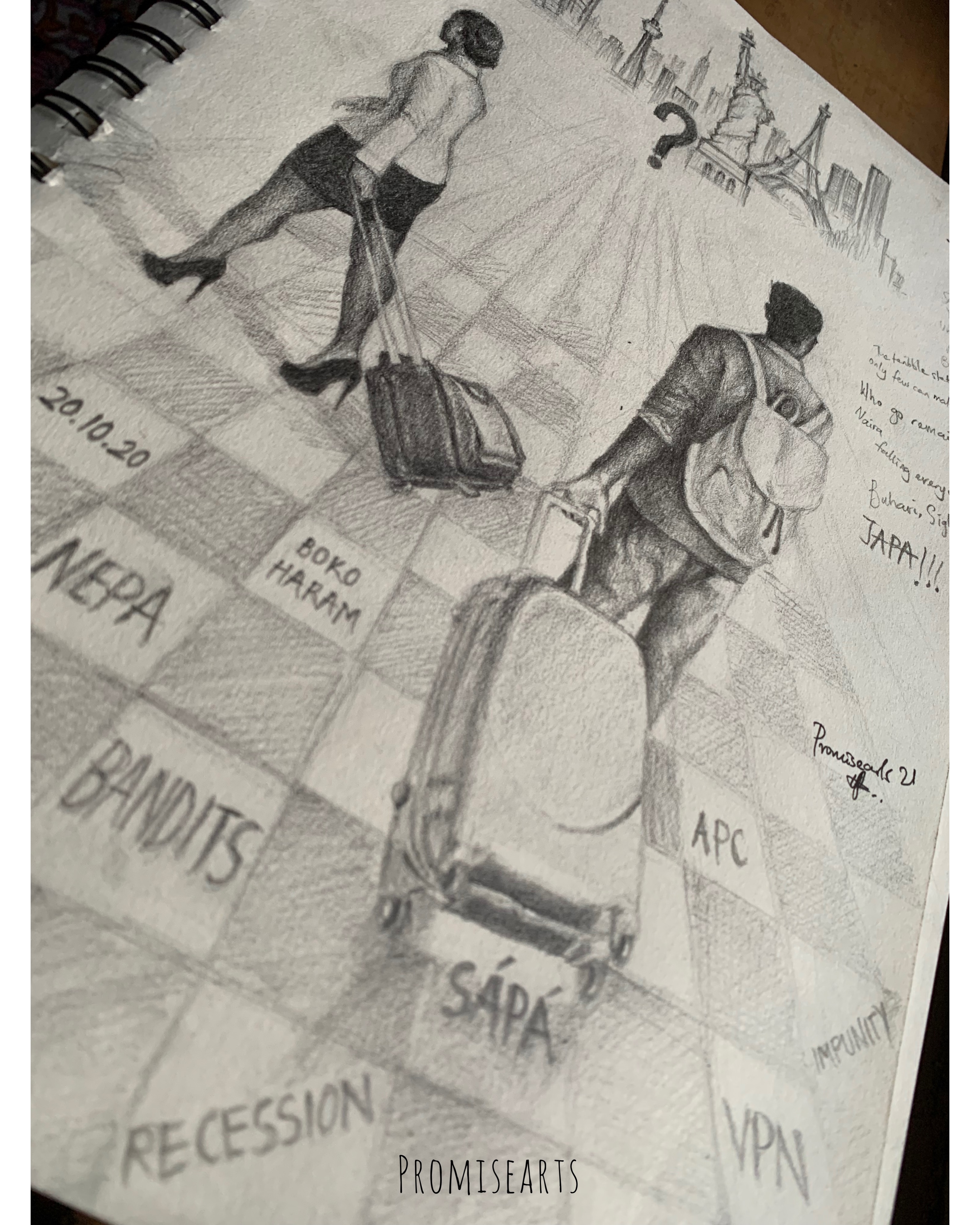 When home no longer feels like it, maybe somewhere else will…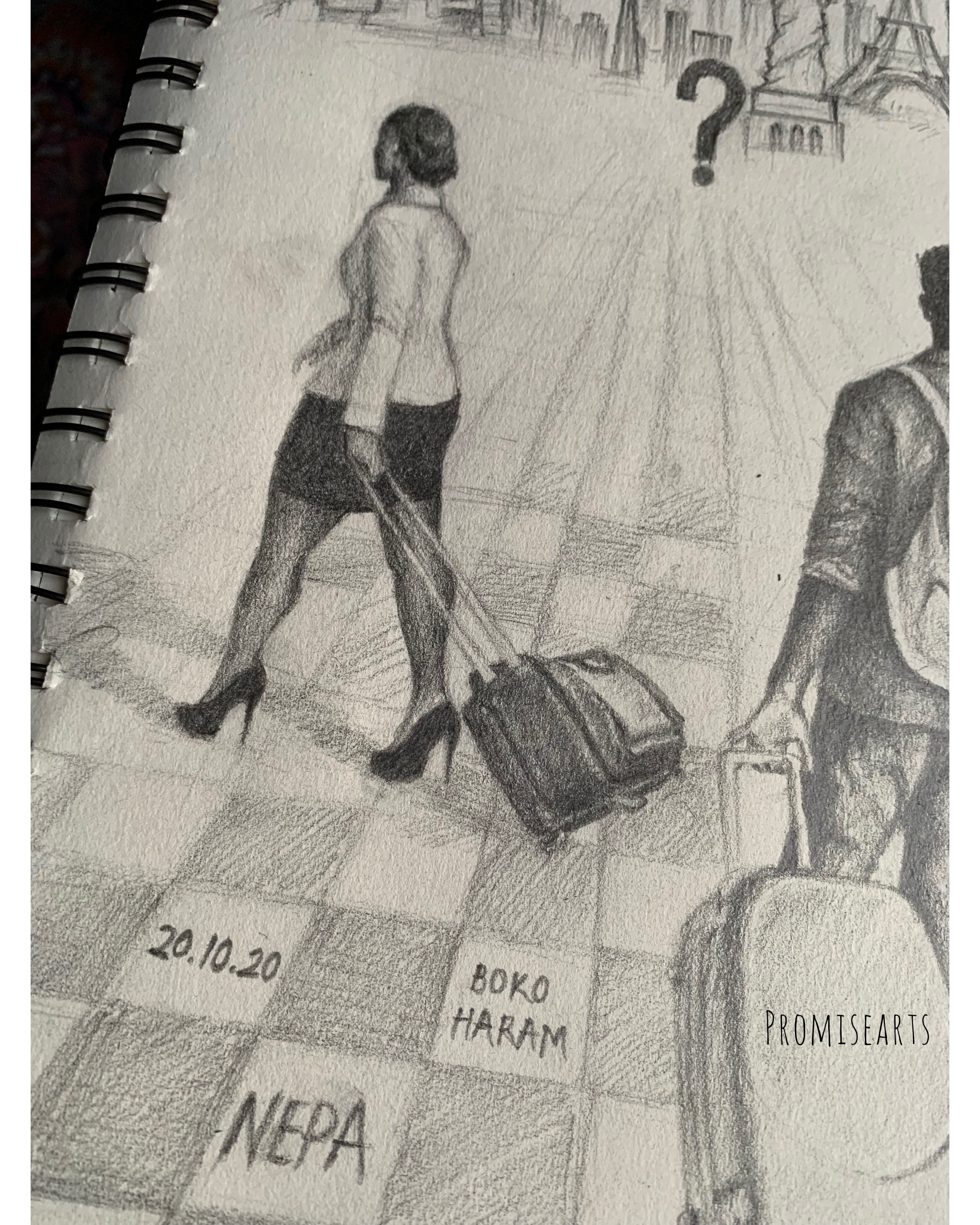 Unsure of what to expect but it must be better than this jungle…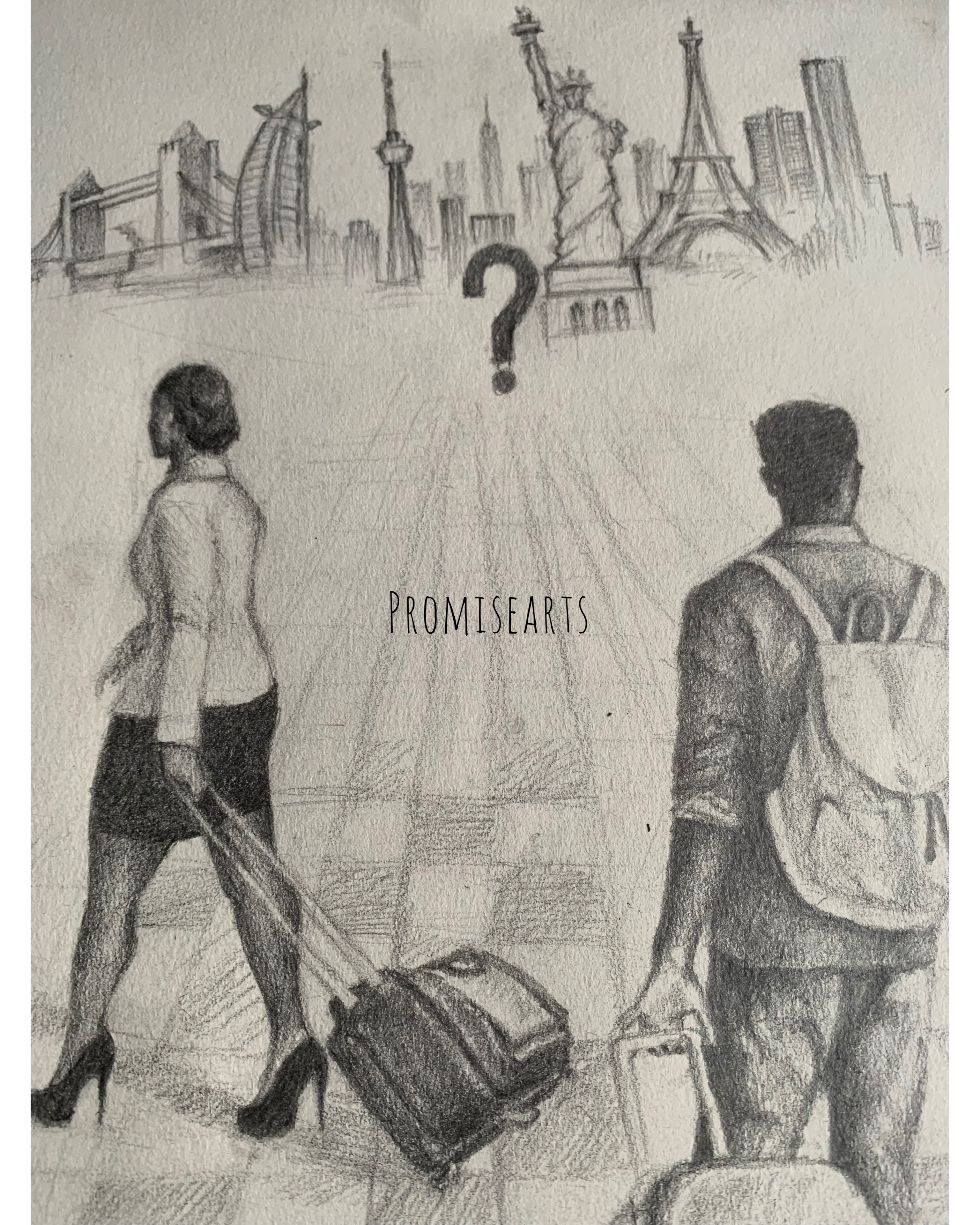 Only a few can afford this voyage but most want out of this country, miles away from those we call family but…video calls will do
A government against the people but wait, isn't the government a reflection of the people? Are we cursed? All my friends are leaving, feels like I'd soon be the only one left.
I wouldn't expect everyone to relate with this but I know some will, this is just me pouring out my heart, hoping for better days.
✌🏾
---
---