CHUPA (2023) MOVIE REVIEW
---
CHUPA (2023)
---

Hi guys, hope we all had a great day. Today i want to share with us one of the recent Netflix movie that i have seen, although it is not a box office hit but chupa is indeed an interesting animated play to see.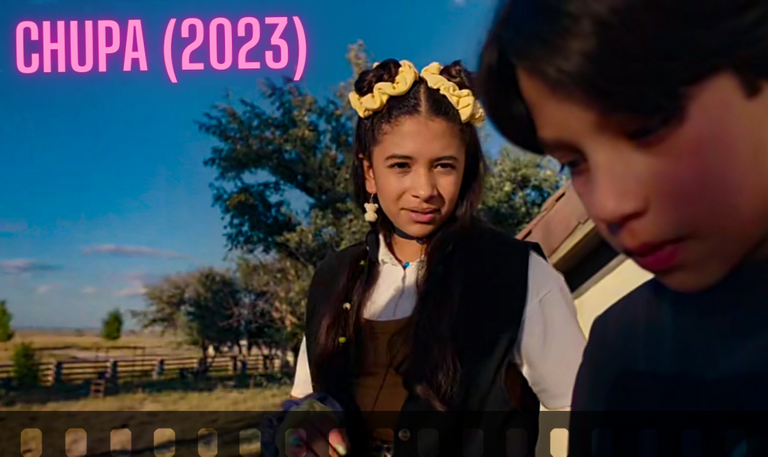 The movie chupa 2023 outlines the adventurous story of a young boy who went on a vacation to meet his spanish parents outside the country and on getting there, he stumbled into the mysterious rare and wanted animal creature that feed on goats and he personally named it chupa after figuring out the animal was just an orphaned pet roaming around the country feeding himself on people's life stocks.
Chupa may not actually be a big screen or a box office hit but, it is an interesting play which outlines curiosity, the purpose of unity, family team work and discovery through adventure.

One of the greatest inspiration why i had to see this movie was because of the animation, I'm a lover of animated movies so when i saw this creature on the movie album i was driven to get a copy of it in my device.
The movie was a great one and almost dripped a tear out of my eye toward the end of the scene but the storyline were so predictable and you could clearly tell what was going to happen next because they were no corny lines at all.
---
STORY LINE
---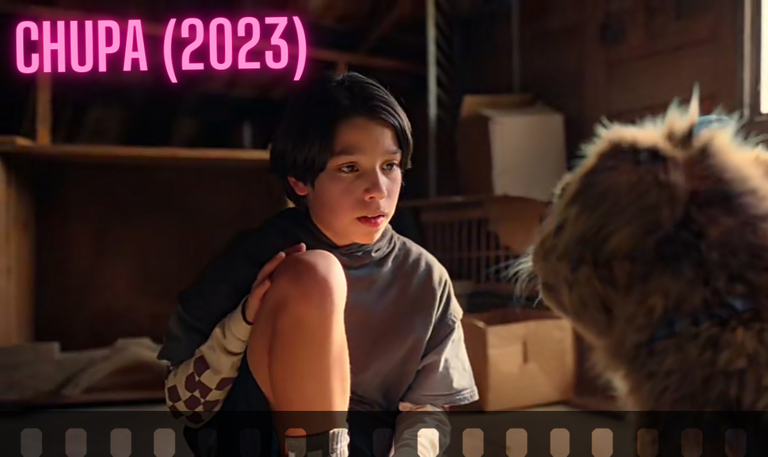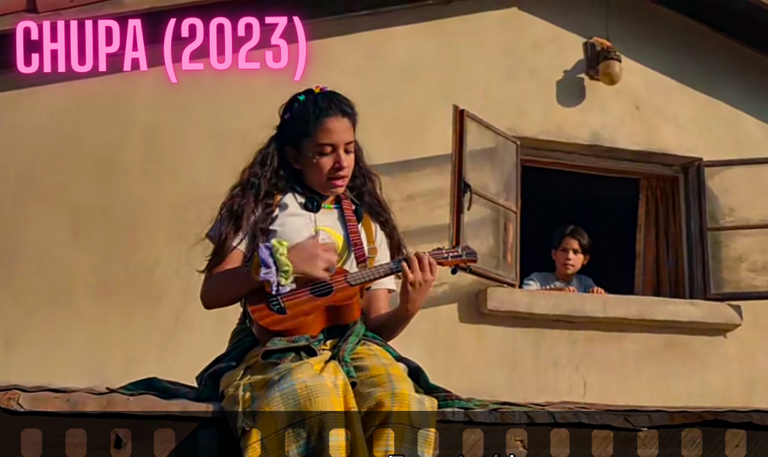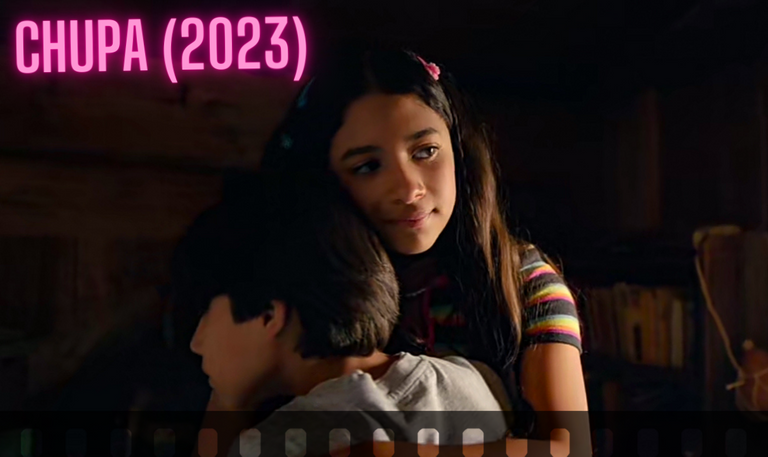 Alex is a young spanish boy who lived in the united states but was set to spend a vacation with his relatives in mexico. Although alex wasn't so fluent in spanish, it became a challenge for him because the people he met in mexico barely spoke english but luckily he met a friend whose name is luna. Luna understood english so well and spoke french as well so she became a mentor and an interpreter for alex in mexico.
Just before alex arrived at mexico, there was a mysterious creature that feed on people's farm animals especially goats, this creature was declared wanted and worth a fortune to anyone who can capture and render it to the government.
The mysterious animal fortunately happened to be a pet to Alex's uncle which he kept secret away from the government and the community.

Finally government officials traced their house after finding some useful evidences that the creature was definitely under the custody of mr richard being Alex's uncle. This is where their adventure began as they tried to run away from the police CIA, trying their best to return chupa back to her family inside the caves.
"Chupa" is a beautiful one and if you love animated movies too then you should see this one. I would rate this play 85 on the scale of 100 thank you for looking through 😊.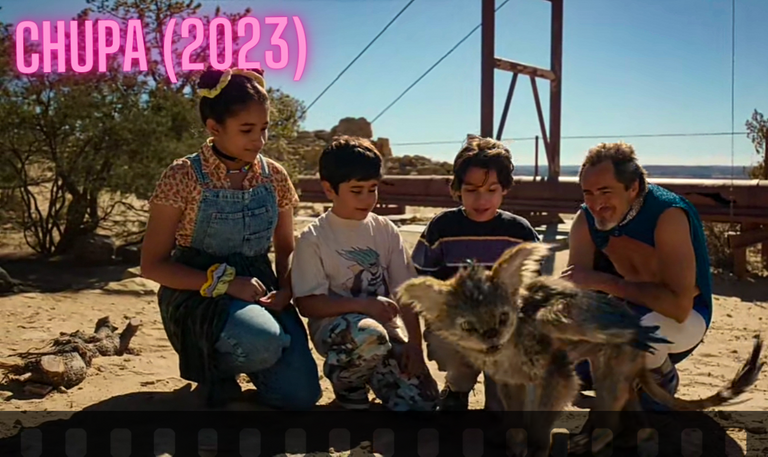 All images are screenshots and edited using canva app.

𝕋𝕙𝕒𝕟𝕜 𝕐𝕠𝕦 𝔽𝕠𝕣 ℝ𝕖𝕒𝕕𝕚𝕟𝕘 𝕋𝕙𝕚𝕤 𝔸𝕣𝕥𝕚𝕔𝕝𝕖 𝕚 𝕓𝕖𝕝𝕚𝕖𝕧𝕖 𝕪𝕠𝕦 𝕖𝕟𝕛𝕠𝕪𝕖𝕕 𝕒𝕟𝕕 𝕝𝕖𝕒𝕣𝕟𝕥 𝕤𝕠𝕞𝕖𝕥𝕙𝕚𝕟𝕘 𝕗𝕣𝕠𝕞 𝕚𝕥.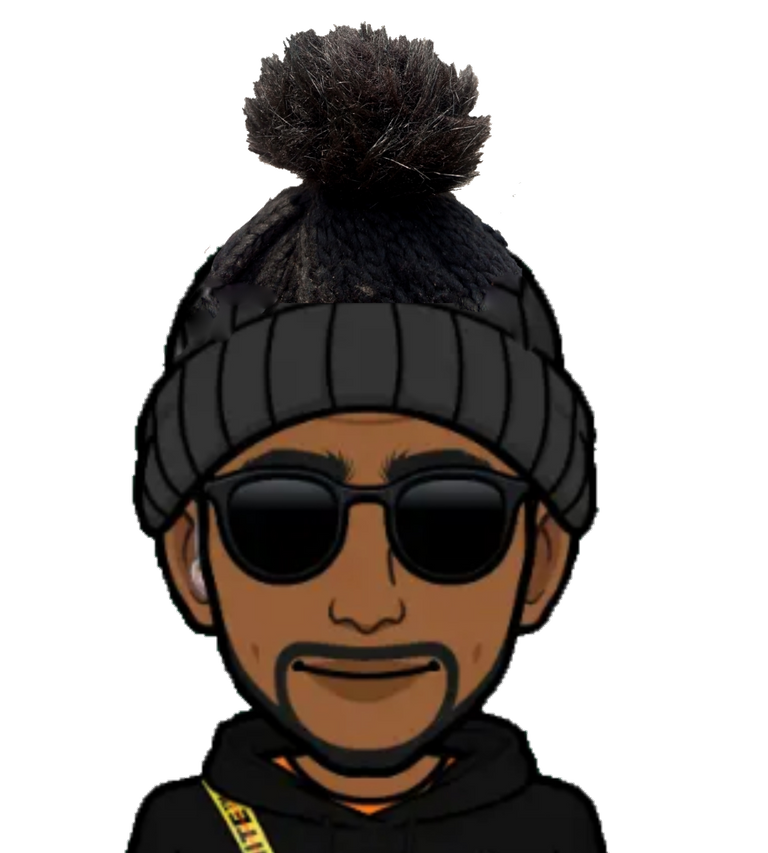 𝔸𝕓𝕠𝕦𝕥 𝕥𝕙𝕖 𝕒𝕦𝕥𝕙𝕠𝕣
I am Richy Demson pka Dj protokkol ✍️. Contents of my blog include me being a Poet 📜 ● Fictioner 📝 ● Rhymer and poem 🔗● Blogger 👨‍💻● Author/Writer ✍️ ● Music mixologist 🎧📀● Photographer 📸💥● Therapist 💉💊● Mentor 👨‍🏫● Dancer/BBoy 🤸● Crypto enthusiasts 💰●lover of nature🌱🐌, Model 💎. You can visit my blog by clicking on the authors image above!.
---
©MAY 2023
---
---