My Virtual DJ work space (3speak)

---
---
Every Disk Joker has a unique and favourable interface or software to execute their performances either using a physical machine or a virtual one. I do use specific interfaces for certain machines for instance, I own a Dell studio 1745 and i work with SB3 numark serato machine and my best interface is the serato DJ pro because of its outstanding performance and compatibility with my Dell from audio to playbacks and FX.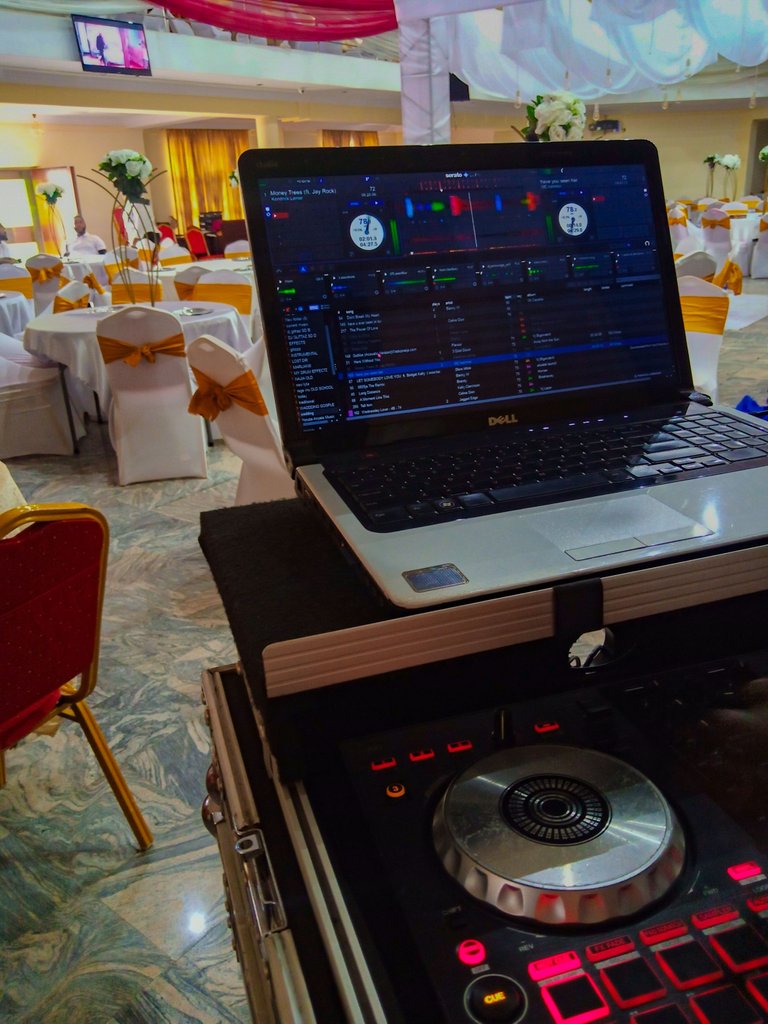 DJ protokkol🎵📀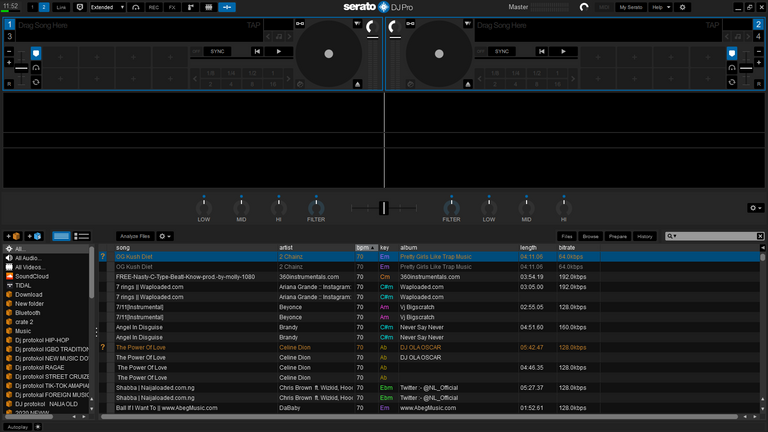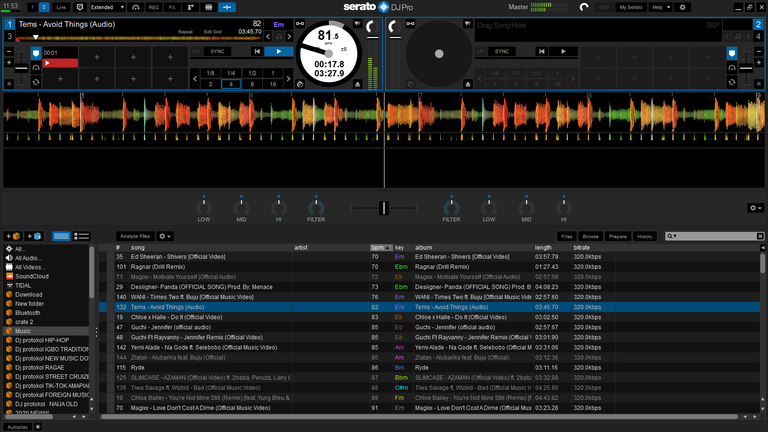 ---
---
The serato only works best with a machine but if you don't own a machine, here you can embrace the virtual dj GUI which is Very reliable.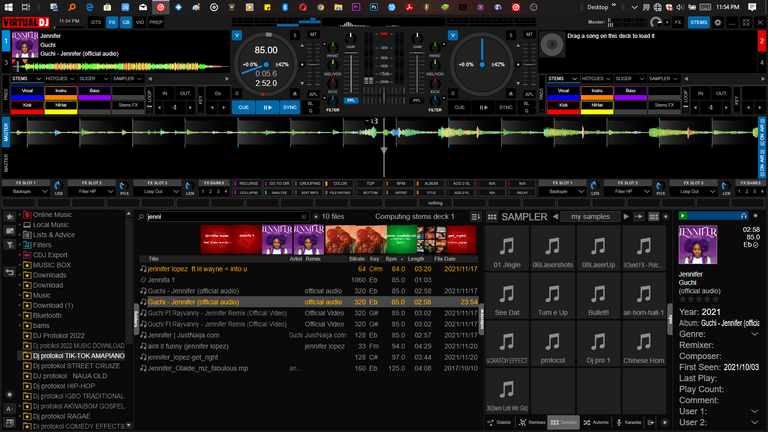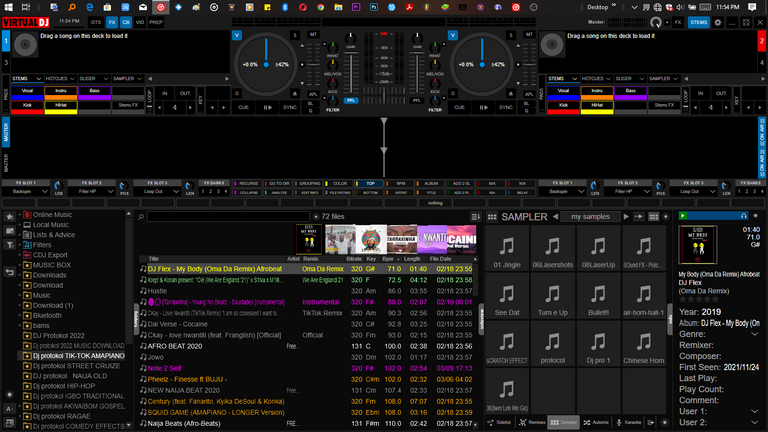 So today I am sharing a very short play with the virtual dj 2022 I hope you enjoy it via 3speak😊.
Every other picture is mine apart from the first picture by Alena Darmel
---
𝕋𝕙𝕒𝕟𝕜 𝕐𝕠𝕦 𝔽𝕠𝕣 ℝ𝕖𝕒𝕕𝕚𝕟𝕘 𝕋𝕙𝕚𝕤 𝔸𝕣𝕥𝕚𝕔𝕝𝕖!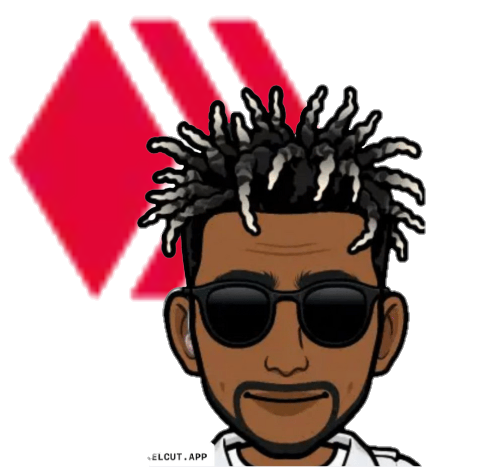 𝑰𝒇 𝒚𝒐𝒖 𝒍𝒐𝒗𝒆 𝒕𝒉𝒊𝒔 𝒑𝒐𝒔𝒕 𝒚𝒐𝒖 𝒄𝒂𝒏 𝒔𝒖𝒑𝒑𝒐𝒓𝒕 𝒕𝒉𝒆 𝒂𝒖𝒕𝒉𝒐𝒓 𝒘𝒊𝒕𝒉 𝒚𝒐𝒖𝒓 𝒖𝒑𝒗𝒐𝒕𝒆, 𝒄𝒐𝒎𝒎𝒆𝒏𝒕 𝒂𝒏𝒅 𝒓𝒆𝒃𝒍𝒐𝒈. 𝑭𝒐𝒓 𝒎𝒐𝒓𝒆 𝒂𝒓𝒕𝒊𝒄𝒍𝒆𝒔 𝒍𝒊𝒌𝒆 𝒕𝒉𝒊𝒔, 𝒄𝒍𝒊𝒄𝒌 𝒐𝒏 𝒕𝒉𝒆 𝒂𝒖𝒕𝒉𝒐𝒓'𝒔 𝒑𝒉𝒐𝒕𝒐 𝒕𝒐 𝒗𝒊𝒔𝒊𝒕 𝑩𝒍𝒐𝒈. Thank you!
---
𝔸𝕓𝕠𝕦𝕥 𝕥𝕙𝕖 𝕒𝕦𝕥𝕙𝕠𝕣
I am Richy Demson pka Dj protokkol ✍️. Contents of my blog include me being a Poet 📜 ● Fictioner 📝 ● Rhymer and poem 🔗● Blogger 👨‍💻● Author/Writer ✍️ ● Music mixologist 🎧📀● Photographer 📸💥● Therapist 💉💊● Mentor 👨‍🏫● Dancer/BBoy 🤸● Crypto enthusiasts 💰●lover of nature🌱🐌, Model 💎. You can visit my blog by clicking on the authors image above!.
---
©June 2022
---
▶️ 3Speak
---
---