The beginning of my musical journey || the perfect piano mobile app
T͟H͟E͟ B͟E͟G͟I͟N͟N͟I͟N͟G͟ O͟F͟ M͟Y͟ M͟U͟S͟I͟C͟A͟L͟ J͟O͟U͟R͟N͟E͟Y͟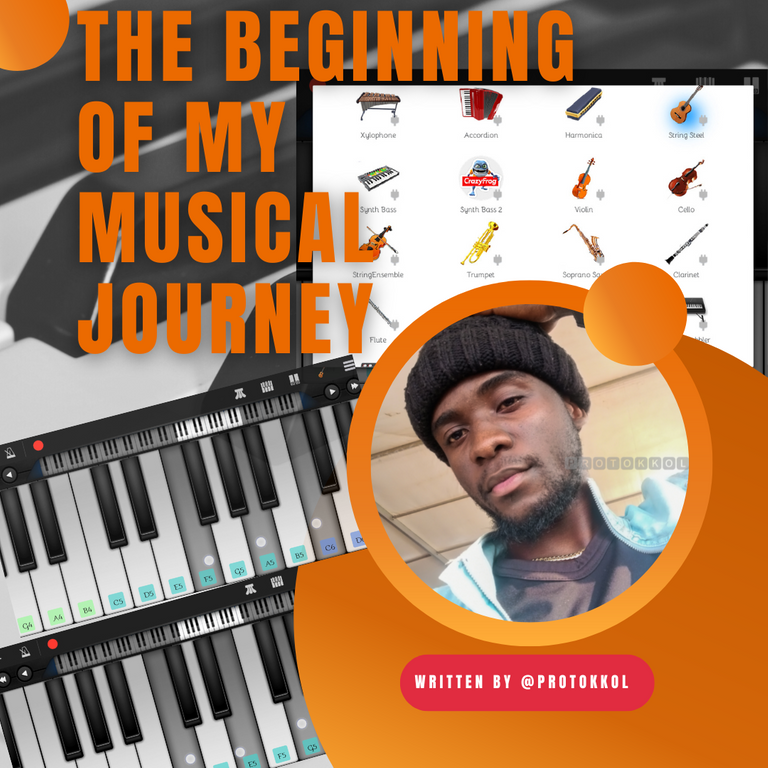 edited using canva app
Good day wonderful music inspirationers i trust you all had a fabulous day. On this post i am sharing with us how i started my music journey playing one of my favourite and most basic sofa note instrument which is the keyboard/piano.
Unfortunately i have never had the opportunity to lay my hands on the keys of a physical piano since i was born but my passion and interest for playing this instrument were built on a solid rock. Knowing how difficult it may be as a novice who barely knew the simple "do re mi" notations on the keyboard, i went in search for some lesson teachers but couldn't find a reliable one because all they wanted from me was money before they could show me anything concerning the keyboard.
Knowing i had no penny on me to spend i decided to watch YouTube videos and also watch from the videos of good pianist like @mipiano but when i look at her videos and how she could play he piano and some other instruments effortlessly and exclusively, it was like i was learning how to drive a car but learning it from vin diesel whom is the main character of the movie fast and furious, impossible isn't it?.
Since I didn't have a keyboard of my own to practice, i stumbled on this app on my phone from the Google play store named perfect piano which i am sure most of us must have been familiar with.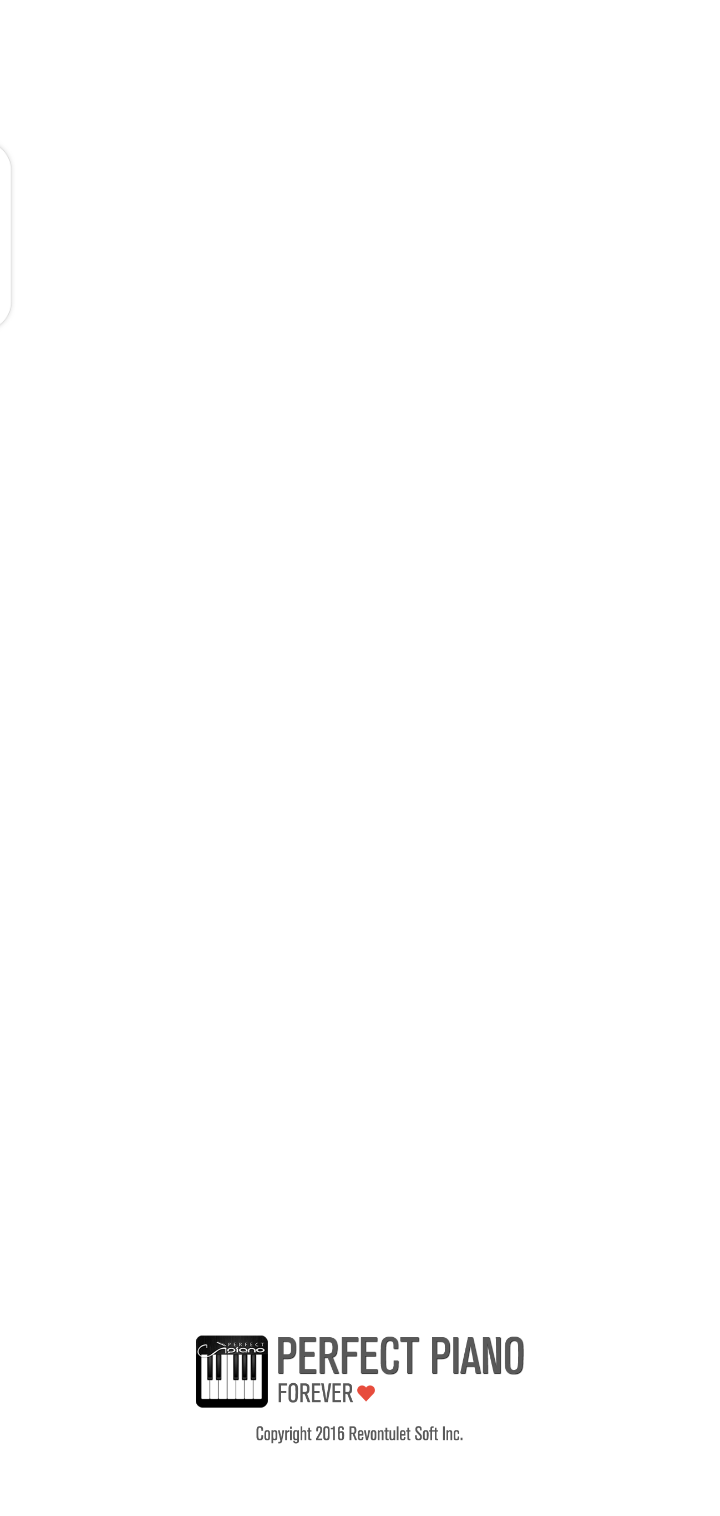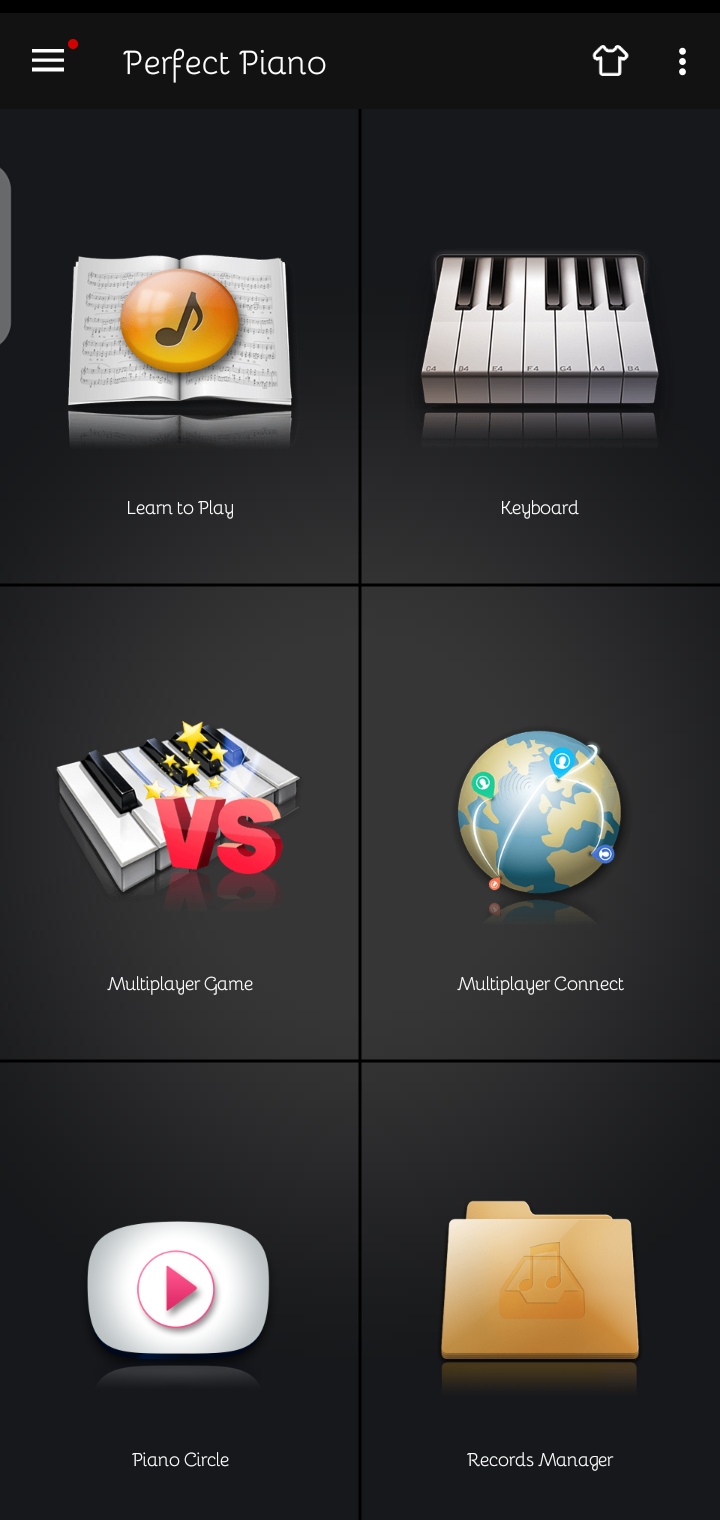 screenshots taken on mobile
When i got this application i just knew it was exactly what i needed to start with as a novice in piano. Basically what i always did on this app was to click on the keyboard keys for them to make noises and I didn't really care if the noise was pleasing to the ears or not until some day when this same app was advertised on a website as the best app for learning piano as a beginner.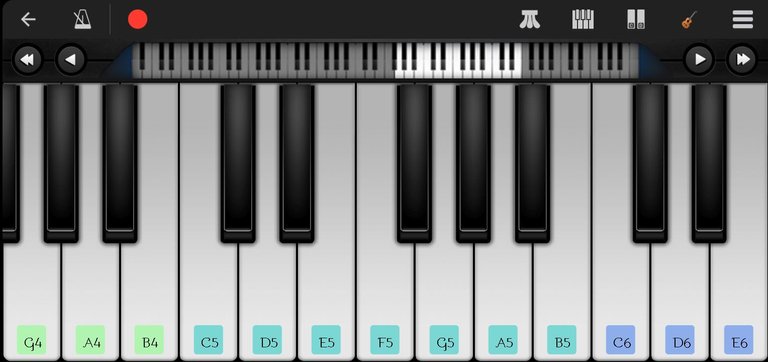 I was really impressed and overwhelmed to know that i had a perfect piano that costs hundreds of dollars in my android phone. I started taking perfect piano app very serious even without having a teacher who would show me what to do and correct my mistakes, i did it on my own by carefully listening to what i play and try to make them sound pleasing and enjoyable to hear.
The app is wonderful with great features that can help a novice to understand music and the sofa notes including music scripts. varieties of plugins you could switch to as well to further explore the amusements of the perfect piano app.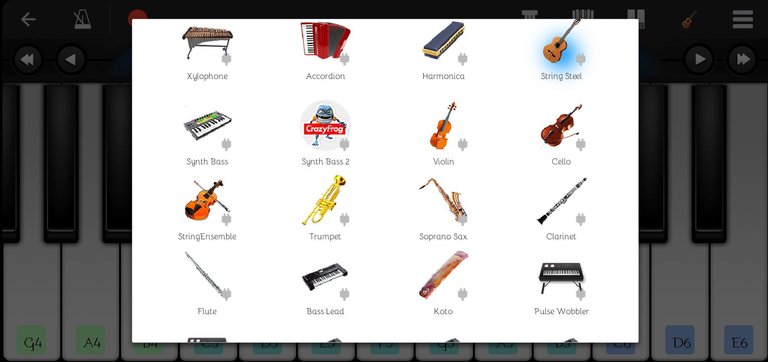 One thing i so much believed in was practice. Consistency and more practices. I knew that if i could practice more and more as a novice i would certainly understand the concepts of music and other basic tricks behind the piano.
I started by playing popular rhymes and lullabies like the twinkle twinkle little stars and etcetera. It was difficult for me in the beginning so i had to cram every single key i press not knowing if i was helping myself or not. With a lot of practice and consistency that i applied, i was able to play alot of rhymes even with my eyes closed. It was shocking to me and unbelievable that i could do such after few months of practice with perfect piano mobile app.
Shocking enough was that i never seek an advice from a pianist on what to do and yet i did it just the right way and i got good results. I played the Happy birthday song on my own without a music script or tutorial videos by just listening to the sofa notes on the keyboard when i press a particular key.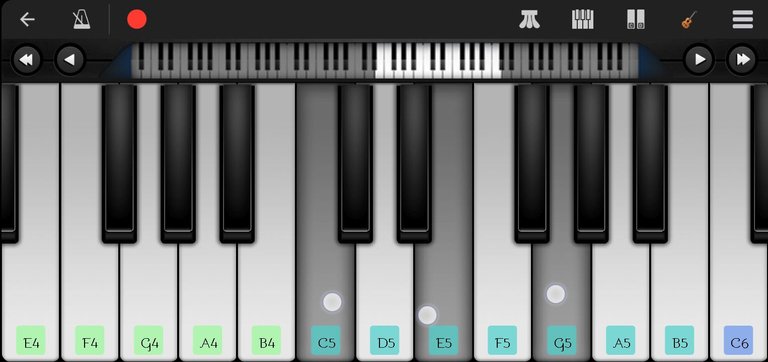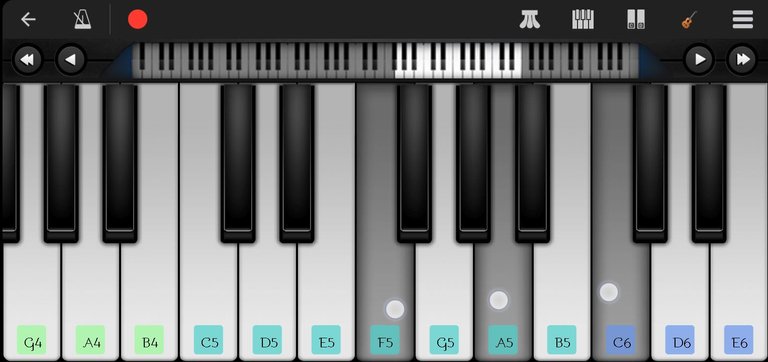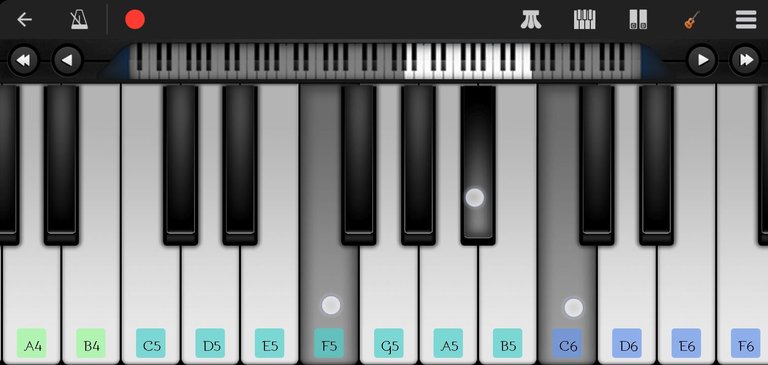 On the C scale
C C D D F E
C C D D G F
C C Ç A F E D
A# A# A F A G
...
This script is what i improvised while playing the happy birthday song on perfect piano and it is the exact solo for this music piece.
My story is quite very lengthy but trying to summarise a whole book into an abstract, i now play gospel songs and sone circular songs on the perfect piano app. I am really excited to archive this because i never thought it was possible without a physical piano and i am still working on myself, trying to improve more because yes someday i believe i will be like @mipiano and other tough pianists out there who are very exclusive and dynamic in what they do.
Thumbnail photo edited using canva app and other photos are screenshots from perfect piano mobile app.
---
𝕋𝕙𝕒𝕟𝕜 𝕐𝕠𝕦 𝔽𝕠𝕣 ℝ𝕖𝕒𝕕𝕚𝕟𝕘 𝕋𝕙𝕚𝕤 𝔸𝕣𝕥𝕚𝕔𝕝𝕖 𝕚 𝕓𝕖𝕝𝕚𝕖𝕧𝕖 𝕪𝕠𝕦 𝕖𝕟𝕛𝕠𝕪𝕖𝕕 𝕒𝕟𝕕 𝕝𝕖𝕒𝕣𝕟𝕥 𝕤𝕠𝕞𝕖𝕥𝕙𝕚𝕟𝕘 𝕗𝕣𝕠𝕞 𝕚𝕥.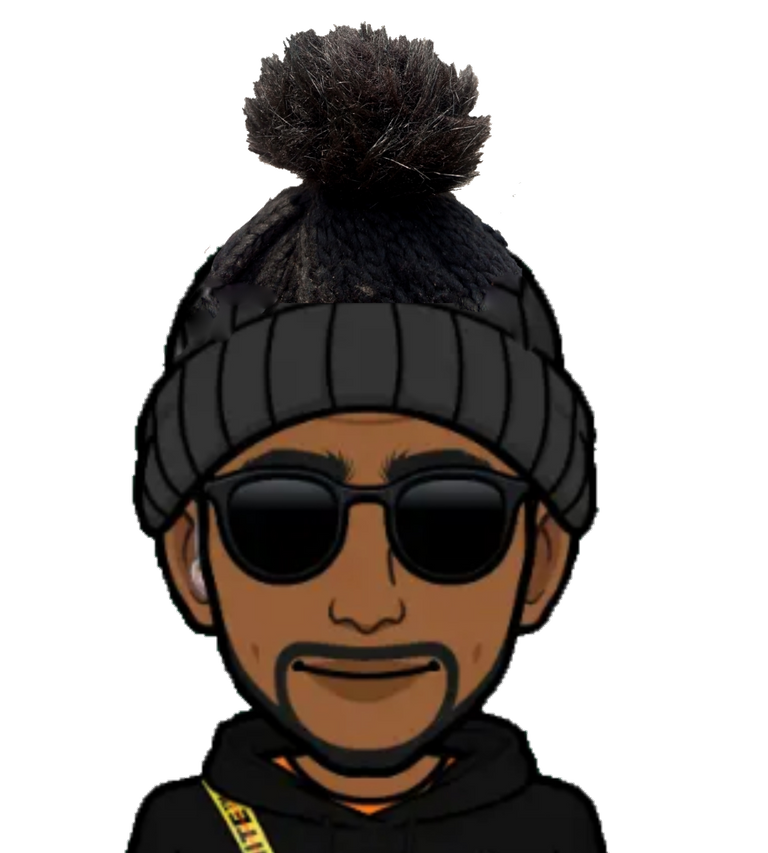 𝔸𝕓𝕠𝕦𝕥 𝕥𝕙𝕖 𝕒𝕦𝕥𝕙𝕠𝕣
I am Richy Demson pka Dj protokkol ✍️. Contents of my blog include me being a Poet 📜 ● Fictioner 📝 ● Rhymer and poem 🔗● Blogger 👨‍💻● Author/Writer ✍️ ● Music mixologist 🎧📀● Photographer 📸💥● Therapist 💉💊● Mentor 👨‍🏫● Dancer/BBoy 🤸● Crypto enthusiasts 💰●lover of nature🌱🐌, Model 💎. You can visit my blog by clicking on the authors image above!.
---
©MARCH 2023
---
---