Psyber-X AMA with Myria
---
Psyber-X AMA by Myria on Twitter Spaces
After listening to the AMA join the discord and bring your questions for the next one.
Hard questions will be included & answered with no threats of banning, bring the FUD ladies we welcome it with open arms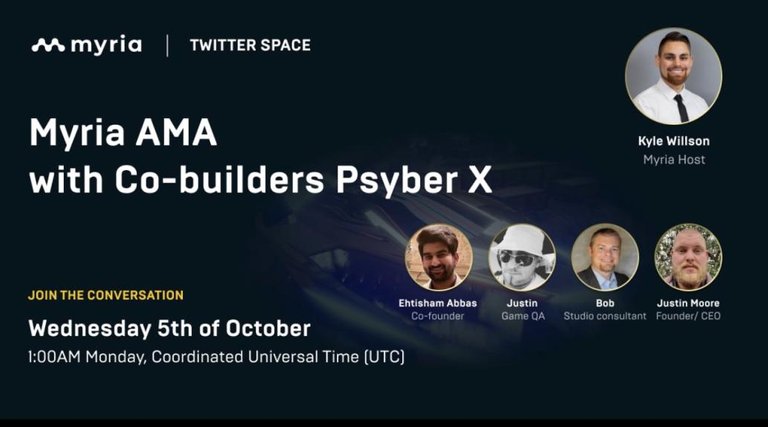 ---
About Psyber-X
Psyber-X is a play to earn first person shooter NFT blockchain game.
Phase 1
Royal Reptile Studios is building Psyber-X to launch initially as a 10 versus 10 brawler where players will battle it out for Level (LVL) token and bragging rights. It is a switchable first and third person shooter game built on Unreal Engine 5.
Phase 2
Once the game is launched the next phase of development begins. Land will be developed into the PsyberVerse as well as several play to earn games including Psyber-Decks, Psyber-Sects & Psyber-Towers. With a myriad of mini-games and activities planned to give in game PsyberX NFTs, and those of our partners, deep utility within an expanding ecosystem and player driven economy, while continuing to develop the different FPS game environments available across the map.
Future Phases and Updates
We will integrate lands and partnership advertising through them, this includes the possibility to 'broadcast into' the live PvP matches.
Psybercrates
Each Psybercrate opens to reveal 5 NFTs. You can buy them at http://www.psyberxmarket.com where you can connect your Hive wallet and pick up the latest and greatest NFTs. Psybercrates are currently purchasable with LVL, Hive or HBD for a limited time. In the coming months, we intend to allow purchasing of crates with LVL only.
Psybercrate Accessibility
The current Psybercrates have a limit. There are only 100K crates in total supply. That may sound like a lot; however, nearly 10,000 crates have already been distributed/purchased. That leaves approx. 89,000 crates to go.
Psyber-X NFT uses
Psyber-Decks is going to be the first mini-game provided by these side developers (Psyber-Decks is not developed by the Psyber-X crew, but we're providing the information they need to be able to incorporate our NFTs). They've already let us know that there are several other games they're building at the same time based on gaming formats we all love, like tower defense, top-down shooter, and of course Psyber-Decks which is a turn-based strategy game. Therefore...if you own NFTs from Psyber-X, you'll be able to play Psyber-X related games. With that also comes the ability to rent your NFTs to others who will play.
Renting NFTs/"Scholarships"
Similar to other games on the Hive blockchain, once Psyber-Decks is up and running, you will be able to rent out the NFTs you own to others. I also know several people who have told me they're buying crates to partner with others who will play on their behalf. If you're not familiar with this, the way it works is one person owns a set of NFTs. We'll pretend it's 25. They find someone who is really good at strategy games. The two join into a partnership where one plays using the other's NFTs and they split the reward based on a percentage they both agree upon. This way, someone who does not have the funds to buy an NFT can connect with someone who does and voila! a partnership is made and both are satisfied.
Risk Based Games
First, let's discuss risk...In risk-based games, you ante up something with the chance of earning something in return based on your skills or based on chance. Psyber-Decks is a game based on how strong your NFTs are vs your opponent's and how skillful you are at challenging their attacks and defenses. Will bots be able to play? Yes they will. But just like anything, they'll have to be programmed first, and if you have better NFTs than the bots, then the bots lose and you take the winner's plunder. So your ability to win is not set in stone just because a bot is playing. You still have to use a strategy to beat your opponent.
---
Social Links
---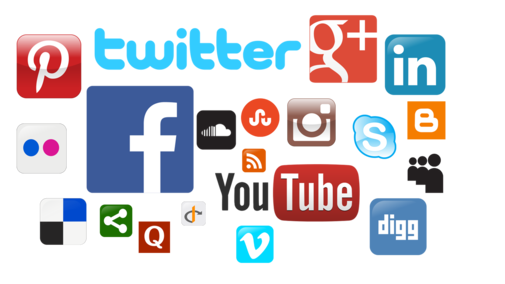 Psyber-X on Pimp Media


PsyberX on 1UP Zone


Hive account @psyberx


Twitter account psyberxofficial

Official Psyber X Discord Chat


Official Youtube account Psyber X


Official Facebook page Psyber X


Our Instagram account PsyberXofficial


The official Psyber X TikTok


Telegram Chat Invite
The Gaming Studio Royal Reptile Twitter


NftShowroom Psyber X Collection


Psyber X Blog on Reddit


Official 3Speak PsyberX Account


Whatsapp Chat Invite


Line App Chat Invite
---
Why Consider Delegating HIVE Power to @psyberx
Here's a few reasons why you might
50% of curation paid back daily via automated payments and API running smooth.
Upvotes for delegators with quality content.
Delegate HIVE Power to @psyberx for account creation ticket onboarding efforts
Delegation system is 100% automated now with upvotes and payments automatically coming in 7 days after you begin your delegation.
Click a link below to delegate to PsyberX
Tiers
| HP Delegation | Tier # | % of Upvote | Weekly Upvotes |
| --- | --- | --- | --- |
| 50 | 8 | 2% | 3 |
| 100 | 7 | 4% | 3 |
| 250 | 6 | 10% | 3 |
| 500 | 5 | 20% | 3 |
| 1,000 | 4 | 40% | 3 |
| 2,500 | 3 | 80% | 5 |
| 5,000 | 2 | 100% | 7 |
| 10,000+ | 1 | 100% | 7 * |
Tier 1 gets access to submit posts in discord for automated upvotes, each 5k delegation can give 1 more daily submission for PsyberX curation
---
▶️ 3Speak
---
---