Founders Videos Have Been Watched for HOURS!
On August 13, we revealed to our Founders the video of Psyber-X game play. We didn't just deliver one video, though. We tossed in an additional video as a bonus. Our goal is to deliver more than what is promised, and while we didn't have the map ready for them to walk on as their virtual selves yet...we did provide them a video opportunity to see a beautiful section of the map we had only given snapshots of up until now along with the gameplay video...and they amassed HOURS of view time. That video will be released to the rest of you this coming Saturday. At least, that's our plan for now. Let me share some other plans that are coming...
(psst...if you're interested in gaining access to the same Founders videos, you can buy access with the Bronze Pass for only 1.5 Avax...hint...you can trade LVL for Avax by using the psyberswaps bridge and Pangolin or embr to convert LVL to Avax)
Skin
Yeah, everyone is attracted to it. We don't mean human skin...we mean a graphical lay that covers a character, their weapons, or any of their gear. As we continue to develop Psyber-X, we have incorporated the ability to show off ads within the gaming map. We haven't mentioned it until now, but we plan on allowing groups (like gaming guilds, communities, etc.) to submit a logo/design that they would like on a limited edition skin that can be placed on a character, their gloves, the iron sites of their weapon, etc. Potentially, this could be a website or a logo that expresses your brand in your way. For a fee, we'll take the design you send us and we'll incorporate it into an NFT that you can resell to your community/team. Let's explore the idea for a second.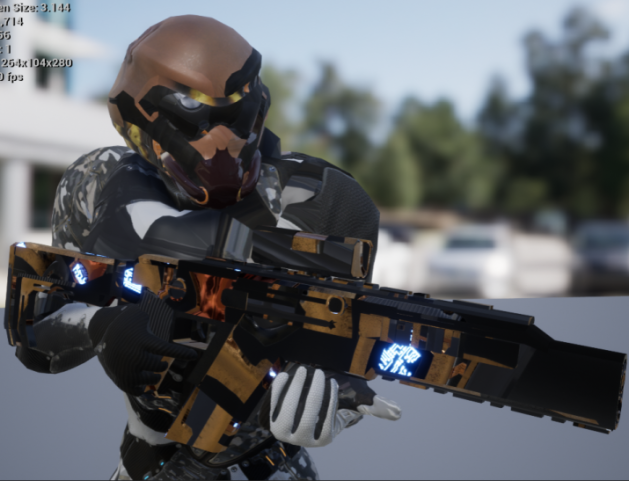 Let's say that you are part of the Neoxian community. We love the Neoxian Community! Their logo could be on the back of the character so that while they're playing in 3rd person mode, recording their screen for promotional videos, etc., they'll be able to sport their logo throughout the whole video. This won't be much different than what some people did in the past by paying a streaker to have a prominent website tattooed on their back as they ran stark naked across a soccer field...only in this case, you won't need a tattoo or to be naked (though if you're playing virtually, no one will know how you're dressed). Neoxian could order 100 of these skins for a great price. Let's say it's 500 Hive just for illustrative purposes. That's 5 Hive per skin. Our friends at Neoxian could then sell these Limited Edition skins for 10-20 Hive each, pocketing a cool 500-1500 Hive for the resale. Nice!
We won't be the first...
Our friends at Rising Star have been inspirational. They've created a fun game. Here's an example of a limited edition card based on something that is very Hive-esque...the Hive Punks: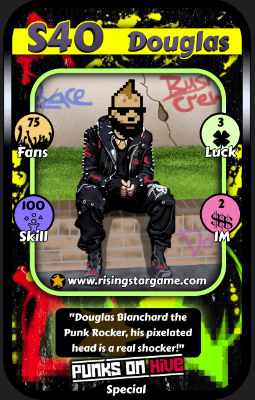 You can pick up a specialized card like this one on their marketplace for 10 Swap.Hive. We love that Rising Star partnered with themarkymark to create Douglas. While in the Man Cave on Discord, I was offered one for 10 Swap.Hive and there are a couple at that price currently in the Rising Star Marketplace. We will be offering similar opportunities within Psyber-X as development continues. This will give artists an opportunity to come up with a skin design, incorporate it into the game, and sell it to fans. We look forward to supporting artists throughout the world!
Ad Space
Psyber-X has screens throughout the map. They're not too intrusive, but they will be visible. Both within the land plots and in the game map, people or corporations will be able to buy ad space. I already have some interested clients. This will increase the number of sponsored events can take place, increasing the Play to Earn and Free to Play aspect of the game.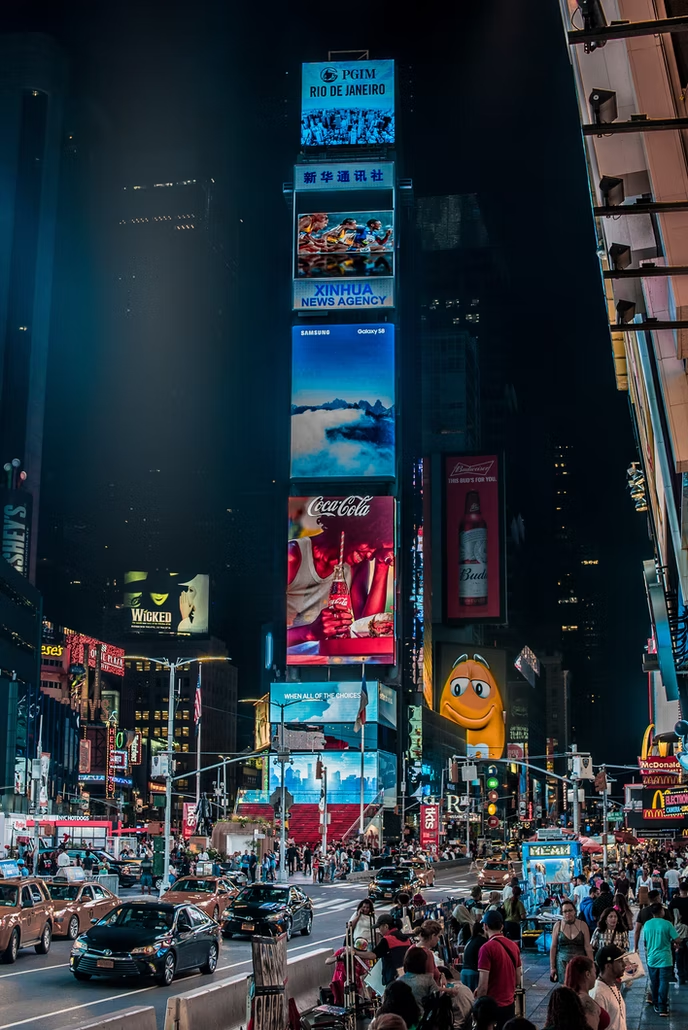 Source
Mini-Games
We have been working closely with some energetic developers who have come up with some games that will use the NFTs from Psybercrates. While Psyber-X will be Free-to-Play, where you will not be required to buy any NFTs to play, these other games will rely 100% on NFT ownership. The mini-games will be coming out before Psyber-X does because they'll be based on gaming formats that are already in the public space and adaptable for your entertainment. We've collaborated with them so they could use some of our coding to link their games to the NFTs we developed. Our hope is that eventually, they'll also tie in NFTs from other Hive games, making the Psyberverse a reality.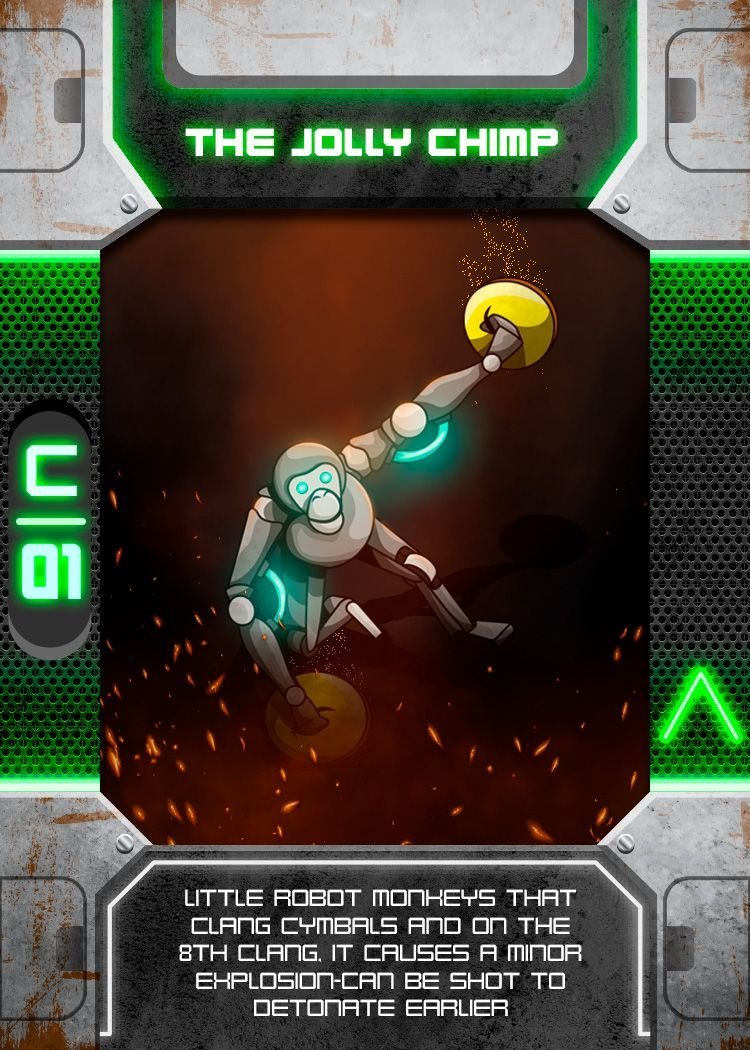 Perhaps you could use a wrestler from
WOO
to fight an the
Jolly Chimp
from Psyber-X...creativity is key. The one point to make is that you'll want to go to
The Marketplace
now to buy crates of NFTs (1 crate holds 5 NFTs) in anticipation for the games coming out. Then, when
Psyber-X
is released, you'll already have several NFTs that you can use in game or rent out to other interested players. Perhaps you'll want to rent them out to players of the minigames? We don't know, but we expect it will be a fun adventure.
Discount on Psybercrates
As a reminder, as long as you hold 200K LVL in your Hive wallet, you'll automatically get a 30% discount at http://www.psyberxmarket.com. Also, there are just under 2,000 Special, Limited Edition Airdropped crates left to distribute. In order to qualify for one, you need to have an average of 200K LVL held over 2 months. This means if you have 0 LVL now and you buy 400K LVL before the next snapshot, you'd have an average of 200K LVL (0+400K=400K/2=200K LVL). This will earn you 1 Airdropped crate. Once they're all gone, they're all gone. To recap: there are standard crates that anyone can buy and there are airdropped crates that can only be earned. If you have enough LVL, you'll get a discount and potentially an airdropped crate.
How to buy LVL
You can buy LVL here: Hive Engine, dCity's BeeSwap, or with our good friends at LeoFinance's LeoDex. If you're learning about LVL and you're not on Hive yet, you can also buy LVL by going to a few of the Avalanch Liquidity Pools like: Pangolin If you can't find LVL, you simply need the contract number

0x33c7ca334a963e9c8c8b105aa097a7e392a286c7
With that ID, you can swap AVAX for wLVL. Once you own wLVL in your MetaMask wallet (or similar), you can swap the wLVL for Hive's 2nd layer LVL using
https://www.psyberswaps.com/
Over 10M LVL has exchanged hands back and forth over that bridge!
It's all up to You
Buy LVL or don't buy LVL. Buy Psybercrates or don't buy them. Here at Psyber-X, we're super excited about what are game will mean to many of you. We can't wait to have the game ready and to start hearing the stories of tactical rampages you wage to earn LVL through sponsored events and how you'll use that to get the gear you need to set yourself apart from your enemies. It'll be exciting to sit back in someone's commercial plot and watch a video feed from the killing grounds where you'll see weapons inspired by folks like @epic-fail who really really really really want a Fart Gun. Have a graphic that you own and want to put the Fart Token as your rally cry? We may LOLZ at the idea, but we'll also help you bring it to a reality. This way, you can truly have "skin" in the game.
We look forward to serving you!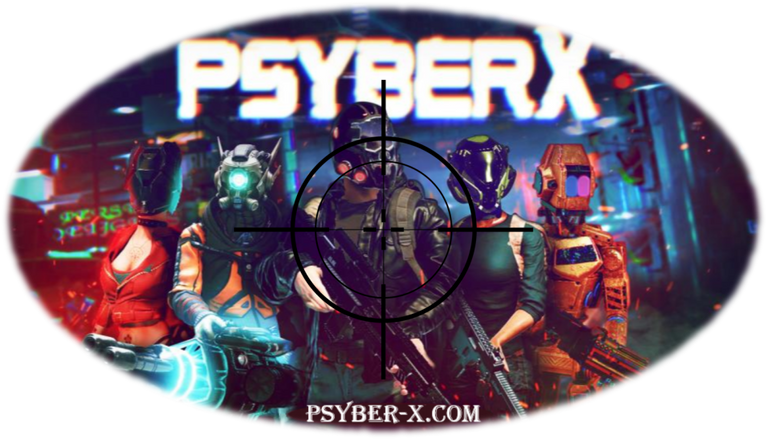 ---
---
Notable Posts:
Official Lore Stories
Informational:
---
---
Social Links
---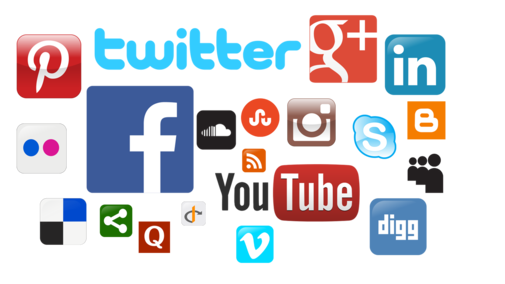 Psyber-X on Pimp Media

PsyberX on 1UP Zone

Hive account @psyberx

Twitter account psyberxofficial

Official Psyber X Discord Chat

Official Youtube account Psyber X

Official Facebook page Psyber X

Our Instagram account PsyberXofficial

The official Psyber X TikTok

Telegram Chat Invite
The Gaming Studio Royal Reptile Twitter

NftShowroom Psyber X Collection

Psyber X Blog on Reddit

Official 3Speak PsyberX Account

Whatsapp Chat Invite

Line App Chat Invite
---
With Phase 1 LVL sales complete, all LVL on the HE is now bought/sold by privately held accounts. Psyber-X may, at times, purchase LVL for various purposes including but not limited to airdropping LVL in Discord, giving it away for marketing, or for putting it into a Liquidity Pool as a reward.
---
---
---